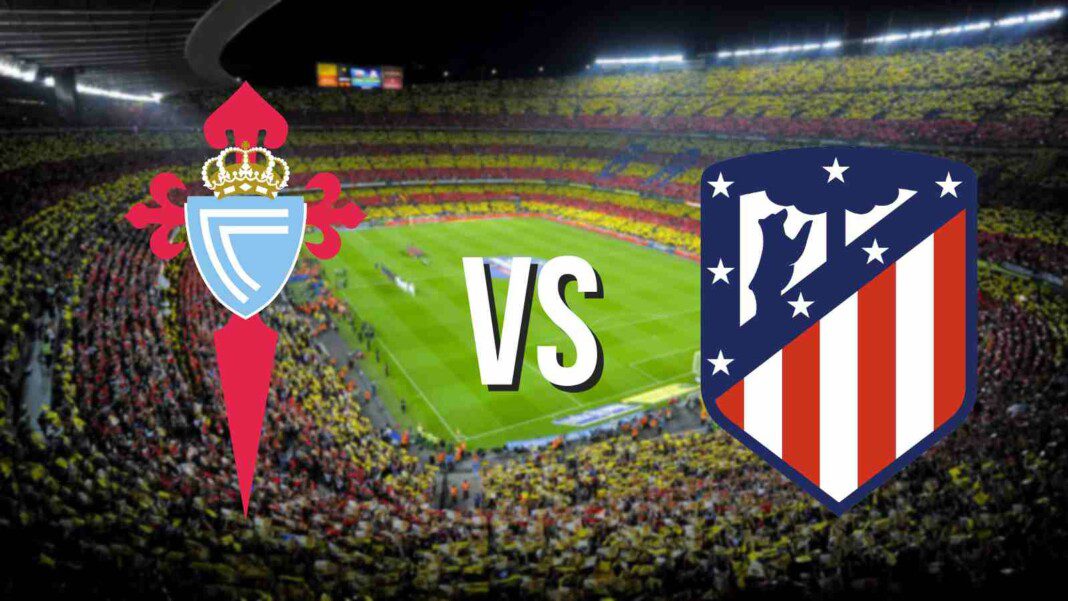 Celta Vigo locked horns with Atletico Madrid in their season opener of the La Liga 2021/22.
Angel Correra found the net at the 23rd minute to give his side a 1-0 lead in the game. The half-time score saw Atletico Madrid lead the game 1-0. However, Celta Vigo's Iago Aspas levelled scores by scoring a gaol from the penalty spot in the 59th minute.
Angel Correra put one into the back of the net once again in the 64th minute to guide his side to a 2-1 victory in their opening game of the season. One player from each side was sent off at the field at stoppage time and are suspended for the club's next few games.
Celta Vigo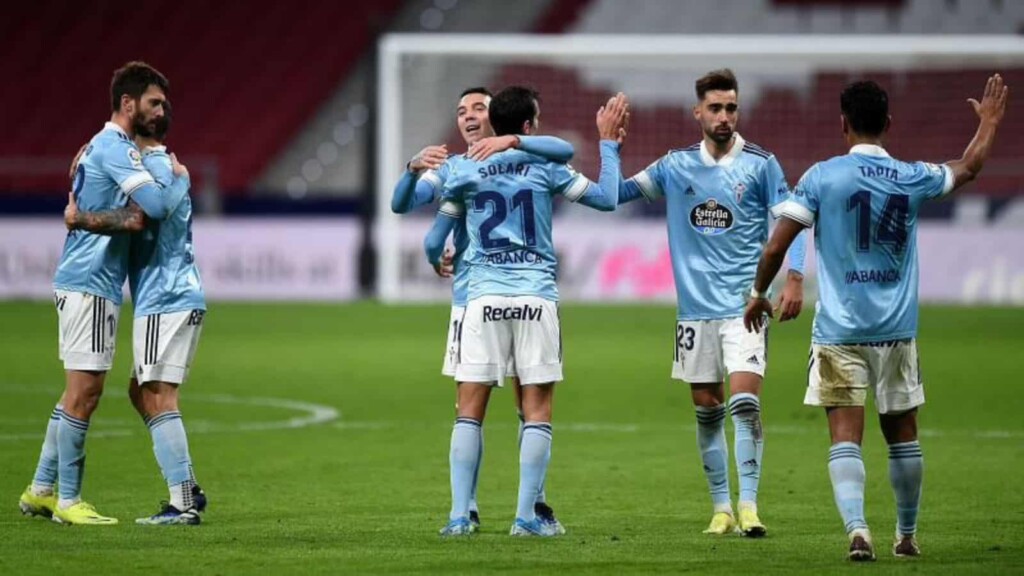 Matias Dituro (5.5/10): The goalkeeper conceded a couple of goals in this club's season opener. He failed to stand strong as a well and defend the shots coming his way.
Hugo Mallo (5/10): Celta Vigo skipper didn't give his best shot in the game. He was already sent off the field and will miss the next three matches.
Nestor Araujo (6/10): Araujo also wasn't strong in the defence as they failed to stop the opponent's attackers.
Jose Fontan (6.5/10): Fanton was in the referee's book today. He couldn't keep the opponent at bay and didn't give his best shot.
Javi Galan (6.5/10): Galan was also shaky as he let players get past him and reach the net. He wasn't up to the mark.
Renato Tapia (7/10): Tapia put in his best efforts for his team as he supported the defenders as well as the attackers. He was substituted off at the 75th minute.
Brais Mendez (6/10): Mendez didn't have enough shots on target and also failed to put in crosses for his side from the wing.
Denis Saurez (7.5/10): Saurez was excellent for his side today as he had several shots at the goal and also have accurate passes throughout the game.
Nolito (6/10): He was taken off at the 62nd minute as he couldn't do anything good for his side.
Iago Aspas (7.5.10): Aspas scored a goal for Celta Vigo and was undoubtedly their best player of the night.
Santi Mina (6/10): Played alongside Aspas in the club's opening game, but couldn't do anything great for his club.
SUBS:
Miguel Baeza (NA)
Augusto Solari (6.5/10): Solari was also in the referee's book. He took the field at the 75th minute but couldn't do much for the side in the opportunity he got.
Fran Beltran (6/10): Fran also struggled to tackle the ball from Atletico Madrid player. He also failed to make accurate passes.
Franco Cervi (6/10): The midfielder put in his best efforts and couldn't get his side past the line.
Atletico Madrid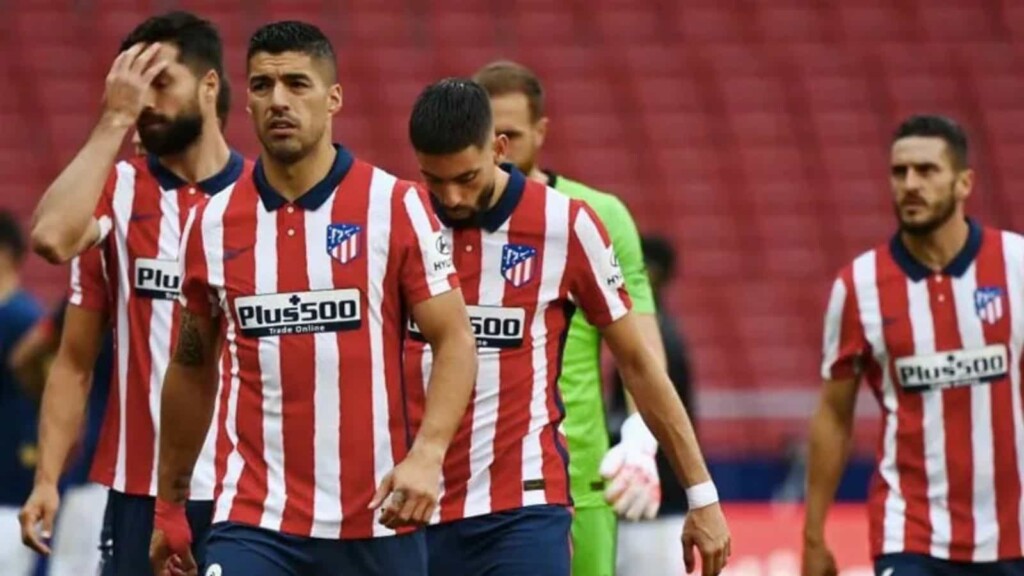 Jan Oblak (6.5/10): Oblak conceded only one goal against Celta Vigo, which was scored off a penalty and none can blame him for the same.
Mario Hermoso (6/10): Hermoso was shown a red card at the 90+5th minute and will miss the club's next three matches.
Jose Gimenez (8/10): Jose was a strong wall in the defence and hardly allowed the attackers to reach the goal post. He was also awarded a yellow card for a harsh tackle on the opponent.
Stefan Savic (7.5/10): Savic also proved his worth by keeping the opponent's strikers and midfielders at bay. They struggled to get past him.
Geoffrey Kondogbia (8/10): He played a key role for Atletico Madrid and covered several parts of the pitch. He was a key player in the club's victory.
Saul Niguez (8.5/10): Niguez Saul was exceptional with his passes and crosses against Celta Vigo. He also provided his team with one assist.
Thomas Lemar (7.5/10): Lemar was a brilliant attacker today and had plenty of accurate passes and shots. He assisted once before being substituted off at the 65th minute. The player would have done wonders if he played the complete match.
Koke (6.5/10): Skipper Koke wasn't up to the mark and will look to get better with time. He will want to lead his team as an example.
Marcos Llorente (7/10): Llorente was a key player for the Madrid-based club in the wing. His passes, tackles, crosses and a lot more were a blessing for them.
Yannick Carrasco (7.5/10): Yannick also played a crucial role in his club's victory tonight. He was substituted at the 90th minute.
Angel Correa (9/10): Angel scored both goals for Madrid today. His two goals lit up the day for his club as they started their new season with a victory against Celta Vigo.
SUBS:
Luis Saurez (6.5/10): Saurez had a few key passes after coming off the bench. He played a key role in building the team's momentum.
Rodrigo De Paul (6/5/10): Paul held the midfield against Celta Vigo. He also played in his own half and prevented the attackers from getting close to the goal post.
Kieran Trippier (6.5/10): The former Tottenham player was a crucial defender for the club. He did all that he could for the club in the opportunity he got. He was like a wall and stopped Celta Vigo's attackers.
Renan Lodi (NA)
Sime Vrsaljko (NA)
ALSO READ | La Liga: Alaves vs Real Madrid Player Ratings as Los Blancos showcase ruthlessness