On one of the recent episodes of WWE Raw, Lacey Evans announced during a match that she was pregnant. The WWE Universe feared that it was a part of her storyline with Ric Flair. But reports soon surfaced, confirming that Evans is really pregnant.
"The Sassy Southern Belle" herself confirmed her pregnancy. During an appearance on American Brain and Brawn she mentioned that due to her pregnancy, she will be taking a break from WWE.
"I'm having a baby, ya'll. I didn't expect it to be right now, as of a week ago. Women in sports entertainment, women in general, you never know. I don't have an office job where I can get a big belly and type away at a computer desk. That's not what God put in my life. Unfortunately, I gotta take it easy."
Lacey Evans – Charlotte Flair feud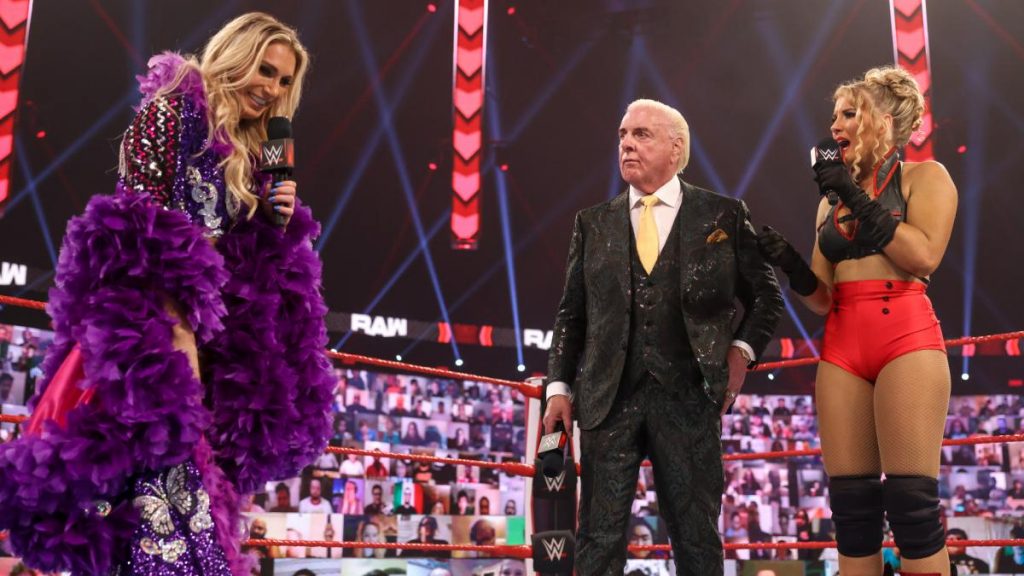 The feud between Lacey and Charlotte also involved the latter's father, "The Nature Boy" Ric Flair. Ric turned on his daughter and was also romantically linked to Lacey Evans. As soon as the pregnancy was announced, it was assumed that WWE TV will project Ric as the father of the baby.
But with the pregnancy being real, this storyline has come to an abrupt end. A backstage discussion between Ric and Charlotte seemingly concluded the storyline. Now, WWE will start building up a WWE Raw Women's Championship match between Charlotte Flair and Asuka for Wrestlemania 37.
Also Read: Karrion Kross explains why he started wrestling late in life