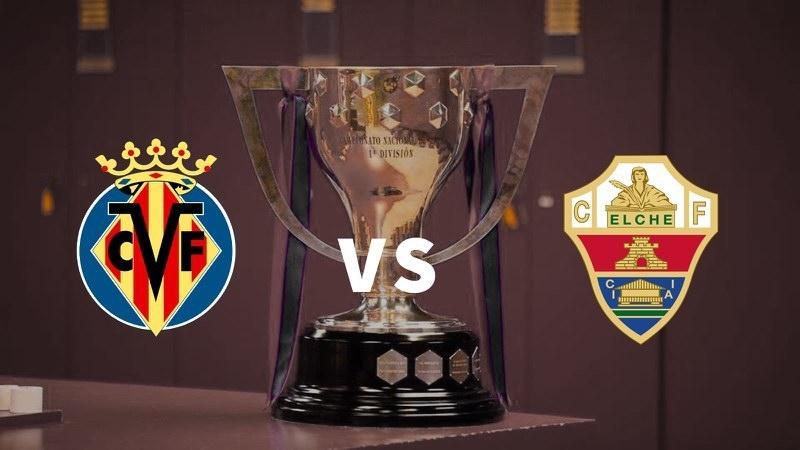 Villarreal were playing a home game fixture against Elche in their fifth match of this year's LaLiga at Estadio de la Ceramica. It was set to be a tight match as both the teams were struggling in the bottom half of the table.
The match began on a high note as Yeremi Pino scored the opening goal of the match in the fifth minute. It was shortly met with Johan Mojica's equaliser for Elche but Villarreal doubled the lead, courtesy of a marvelous finish by Manu Trigueros. On a 2-1 scoreline, the first-half whistle was blown.
Villarreal walked in as the favourites in the second half and didn't let down their fans as Arnaut Danjuma scores the third goal for them in the 60th minute. That was the only bit of action that came as what followed were just failed attempts at goal by both the teams.
The match eventually ended 3-1 with the three crucial points being bagged by Villarreal. Elche had a tough time finding their rhythm after the equaliser and eventually lost the game. The players performed extremely well from both ends and gave their all in.
On that note, let's take a look at how they performed :
Villarreal
Sergio Asenjo (GK) (6.6/10) : Sergio seemed to be super confident and charged up in the clash. He made some exceptional saves to keep the score down to 3-1 as the final whistle blew.
Mario Gaspar (6.7/10) : The captain did a fine job at defending but he definitely struggled the entire time to keep the ball alongside. He lost possession on as many as fifteen occasions.
Aïssa Mandi (7/10) : Mandi had a really good came compared to other defenders. He paired up all with Sergio and Mario and made quite a few successful tackles. He also had an on target attempt at goal but was saved by the keeper. A huge opportunity missed.
Pau Torres (6.9/10) : Pau did keep the ball away from the defence while running in and making some valuable clearences. However, he lost a chance by being off target on an attempt at goal.
Alfonso Pedraza (6/10) : Just the 45 minutes for Alfonso as he performed way below his team's expectations. He gave away possession on numerous occasions and struggled at winning the ball.
Dani Parejo (6.7/10) : Dani made a valuable contribution with passing the ball around well but he lost the ground challenges on one too many times, giving away possession on 24 occasions. An average performance by the midfielder.
Étienne Capoue (7.3/10) : Capoue was seen to be active everywhere around the field. He won interceptions, tackles, ground duels, ariel duels, you name it. He also had an on target attempt at goal but denied by the keeper. What a match he's had.
Manu Trigueros (7.6/10) : A gallant effort paid off for Manu Trigueros. He scored a scorcher in the 39th minute of the game in reply to Mohan's equaliser which came twenty minutes ago. He scored a beauty to bring Villarreal back in the lead. His third of the season.
Yeremi Pino (8/10) : Yeremi Pino now has 4 goals and 5 assists in just over 4 90's this season. His opening goal gave a fantastic lead to Villarreal. He followed his goal with a confident assist to Manu Trigueros to make it 2-1.
Paco Alcácer (7.2/10) : Paco made a valuable contribution by assisting Yeremi to get the 1-0 lead inside the first five minutes of the game. A beautiful ball and a magnificent finish in the back of the net. Apart from that moment, Paco had a decent game.
Arnaut Danjuma (7.8/10) : Indeed a day for the strikers as Arnaut got the team's third goal of the match, shortly after the commencement of second-half. Arnaut had too many opportunities created. He had two on target but failed attempts at goal while the third was way off target.
Substitutes
Moi Gomez (6.6/10) : Gomez replaced Yeremi Pino in the 53rd minute of the game. He did well with winning ground duels and also looked really good at footwork and tackles.
Pervis Estupinan (6.9/10) : Pervis did a good job as he managed to get himself and entire half to play. He had two attempts at goal, neither of them brought glory but certainly kept applying pressure on the other team.
Francis Coquelin (7/10) : Francis walked onto the pitch in the 75th minute of the game replacing goalscorer Manu Trigueros. He did a decent job with his short stint as he won a fair few ground duels and passed the ball around quite well.
Boulaye Dia (6.9/10) : Boulaye did really well since the time he made it to the centre. He had an on target failed attempt at goal while also assisting the late incomer, Alberto Moreno, who scored the fourth goal of this match for Villarreal.
Alberto Moreno (7/10) : The super substitute, Alberto, walked in minutes before the game and scored a fantastic to goal to give Villarreal a comprehensive victory.
Elche
Kiko Casilla (GK) (6/10) : Five normal saves and three good saves from inside the box couldn't help Elche's defence as the keeper ended up conceding four goals. It was a disappointing performance but not his entire fault at the goal.
Antonio Barragán (7/10) : Antonio seemed way different than the other defenders when it came to steering the ball away. He was excellent with his passing as well as won several tackles and interceptions. Although, he didn't pair well with the other two at the back.
Enzo Roco (5.5/10) : Not the kind of performance you'd want at the highest of levels. One error from Enzo cost his team a valuable goal which deeply hurt their morale and hence affected their approach.
Diego González Polanco (6.5/10) : Played the full ninety minutes for the team and also did well with defending and keeping the ball away but wasn't an extraordinary performance to help pull out the team from the tough situation.
José Antonio Ferrández Pomares (7/10) : His fine assist to Johan Mojica certainly helped boost their spirits. He helped Elche get that equaliser but still ended up on the losing side.
Gerard Gumbau (6.2/10) : Gumbau was decent with his footballing skills but he couldn't use any of them to make a different kind of impact to the game.
Iván Marcone (6.6/10) : Marcone too got himself as many as 64 minutes of gameplay before being substituted. He did do well with helping the others but Marcone couldn't impact the match in any better way.
Fidel Chaves (6.6/10) : Just the 64 minutes for the captain. He did create a big opportunity but wasn't dealt with neatly to bag a goal.
Johan Mojica (7/10) : The first goal for Elche in the match and also the equaliser that came at the right time for the team. A brilliant assist by Pomares which was neatly finished by Johan.
Guido Carrillo (6.9/10) : Played for the entire ninety minute match and also got a huge opportunity to be on target but missed it as the keeper denied. A huge opportunity was created and missed by Carrillo in the match.
Lucas Pérez (6.2/10) : Elche has missed out on so many fine players that could've made it along with the team. But, no one stepped up in today's game. Lucas had a good chance at goal but was off target. Another huge opportunity missed.
Substitutes
Raul Guti (6.5/10) : Nothing much to do with his presence on the field. Raul did good with passing but didn't impact the game flow in any way.
Omar Mascarell (6.2/10) : Omar walked in to replace Gumbau. However, he didn't do the best job as Omar seemed a little under confident and wasn't too involved in the game.
Javier Pastore (6.4/10) : In his short stint out in the middle, Javier had gotten himself at opportunity to go for goal but he was denied by the keeper on that very instance.
Dario Benedetto (6.5/10) : Just the one off target shot for Dario in the entire match. He didn't get to do something more eventful and he barely made any touches on the ball.
Pere Milla (N/A)
ALSO READ | Cristiano Ronaldo vs Lionel Messi Net Worth: Comparing salaries and endorsements of the two superstars of football