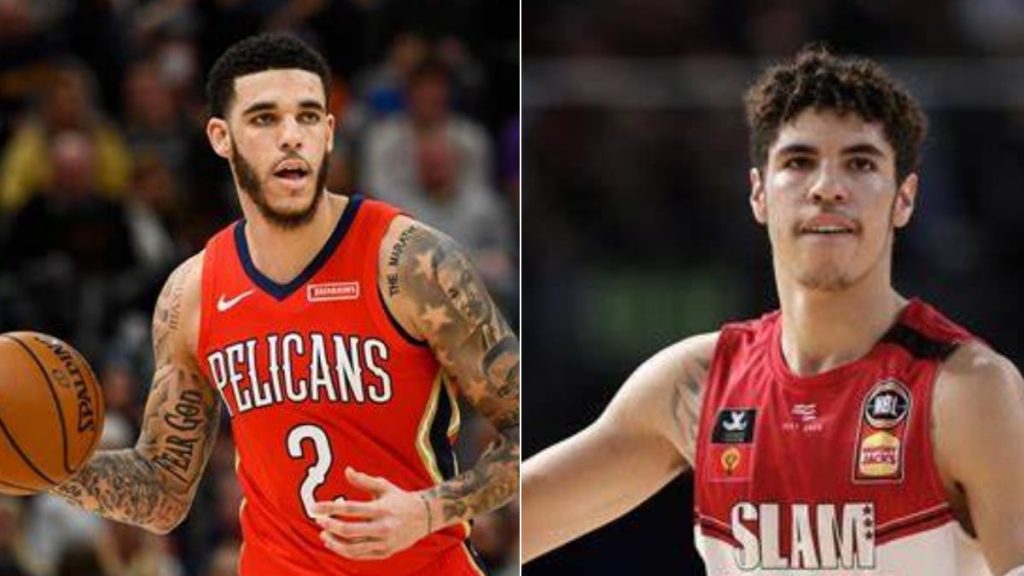 LaMelo Ball seems to be improving with every game for the Charlotte Hornets. Though today he saved one of his key performance for his brother, Lonzo Ball to witness. LaMelo impressed by scoring double-double against the New Orleans Pelicans as the Hornets get the better of them 118-110. The 19-year-old Hornets' marquee player scored 12 points, 10 rebounds and was just one short of a triple-double with 9 assists.
Gordon Hayword led the charge for the Hornets scoring 26 points. Out of which he scored 22 in the second half of the game, making the Hornets trail back into the game overcoming an 18-point deficit. Miles Bridges scored 20 points and Devonte Graham had 17 for the Hornets, who didn't take their first lead until the fourth quarter, when they outscored New Orleans 36-23.
LaMelo gets the better of Lonzo Ball for the first time
Taking about the New Orleans Pelicans, Zion Williamson scored 26, whereas Josh Hart registered 19 points against his name. Both JJ.Reddick and Brandon Ingram scored 17. The Pelicans have now lost 3 games at home.
"There is some frustration because I just want to win," Williamson said of the recent skid, characterized by untimely defensive lapses. "We've got to hold ourselves accountable for those types of losses, whether it's the turnovers, whether it's the lack of rotation, communication."
"He's a pro. He's been here before. He did not fazed by a bad half, a bad quarter," Hornets coach James Borrego spoke about Hayward. "He gives us a calming force, a presence that we may not have had in the past.
"Even in that fourth quarter as that game got tight, there was no panic," Borrego added. "And a lot of it has to do with Gordon finishing."
Having said that, the Pelicans need to improve on their poor form as they face the in-form Luka Doncic and his Dallas Mavericks next.
Also Read: "Our defense was sh*t": Davis reacts to poor defensive performance of…