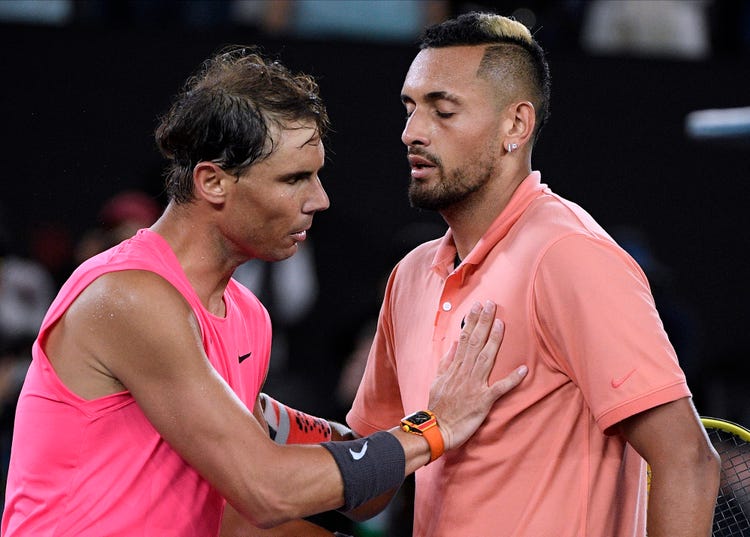 Rafael Nadal is one of those players who have earned the respect and appreciation of his opponent time and again, during match-ups. Much to everyone's surprise, did Kyrgios add to that particular list. The pair has had 8 matches played between them, out of which Nadal has the lead with 5 victories over the Australian. Kyrgios with his recent actions over the Adria Tour statements made it hard for everyone to believe that he can admire his opponent for evident reasons.
Nick posted a short video on his Instagram Story and praised the Spaniard for his clay-court domination. "Guess that's why u the GOAT on the dirt. This guy is unreal I'm not gonna lie." The pair has had a disputed relationship over time. It was nice to see Kyrgios appreciating a player who deserves so.
Controversial relation between Kyrgios and Nadal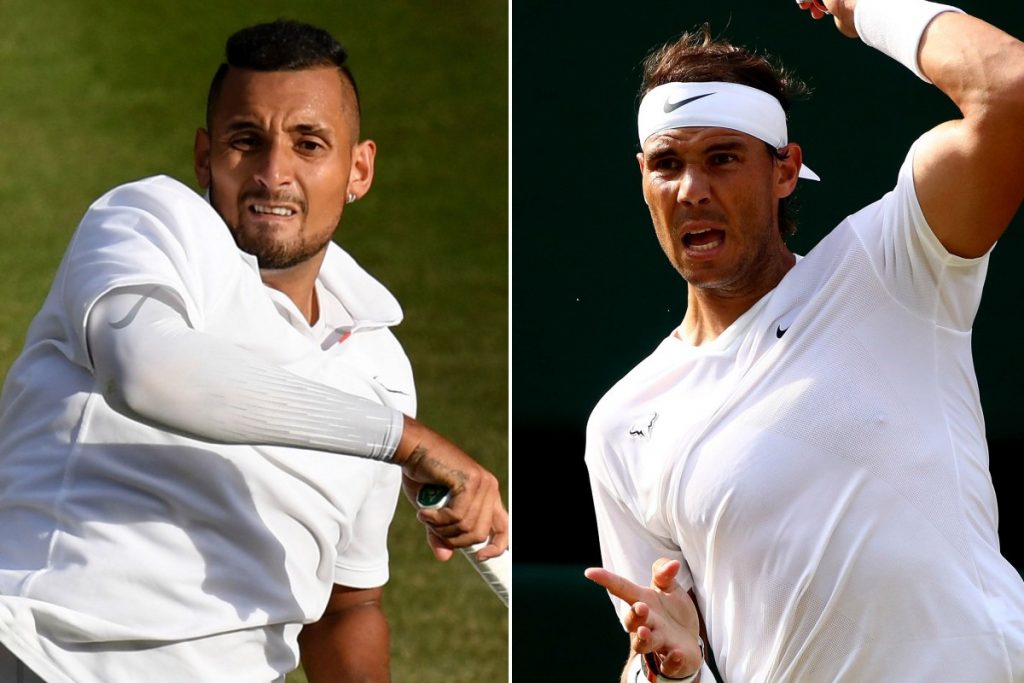 The rivalry started during Mexico ATP 500 Open men's singles tennis match in Acapulco, on the 27th of February in 2019. Nadal was on verge of winning the match on multiple occasions and Kyrgios even developed a sore muscle. When odds seemed to be against the Australian, he saved all the match points and overturned the game to defeat Nadal.
However multiple time outs taken by Kyrgios seemed to have taken the flow away for Nadal and when questioned he spoke, "I don't think he's a bad guy, not at all. I think he's a good guy. But what he lacks is a little respect for the public, for his rival, and also for himself. I think he should improve that."
As we all know Kyrgios nature, he didn't hold back either and came out with resounding comments for Nadal. To be precise, he replied, "He's my polar opposite and he's super salty. When he wins it's fine, he will credit the opponent. But as soon as I beat him he has no respect for me, my fans, or the game."
It's really nice to see that Kyrgios, opposite of his doings recently, has left behind the cold-blooded rivalry in the past and has praised his senior competitor.
Also Read Nick Kyrgios voted as second most hated sportsperson of the decade