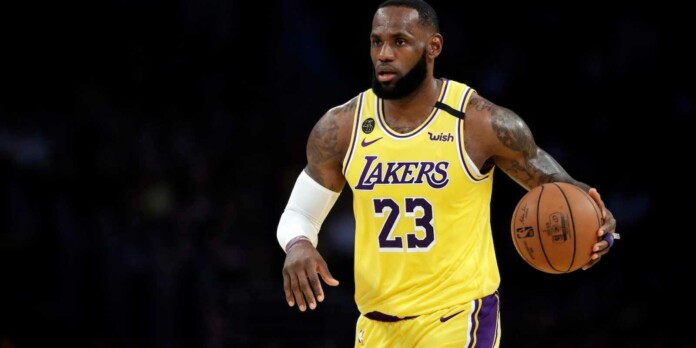 The Los Angeles Lakers have been through a lot now. After missing their important players Anthony Davis and LeBron James to injuries, their season was no less than a roller coaster. While Anthony Davis was back a week ago, LeBron James made his much awaited return today. He was back on court after missing as many as 20 games in a row. Unfortunately, Los Angeles Lakers could not edge over Sacramento Kings despite LeBron James being on the floor. However, LeBron James has recently revealed some shocking facts that might trouble the team's perspective in the nearing playoff games.
Although the game does not hold much significance than his statement, these defeats for the Lakers have come in at difficult times. For Sacramento DeAaron Fox was not available but rookie Tyrese Haliburton displayed why he is one among the ROTY contenders. Haliburton scored 23 points and 10 assists in their glorious run. He also locked down on LeBron James a numerous times forcing him to overturn possession. For the Lakers, Andre Drummond and Anthony Davis had huge nights. AD registered 22 points and 11 rebounds while Dre scored 17-points. LeBron James seemed in pain which he even admitted during the post-game interview.
LeBron James missing out his previous form?
After missing the game winner, LeBron James was spotted apologizing to Anthony Davis for the attempt. But some of his strong statements have put fans and the team under dilemma. He said, "Getting back to 100 percent is impossible. I don't think I'll get back to 100 percent in my career. It was horrible, honestly, for me. I was more stressful than I've ever been." He added, "It's been a hell of a season. Everything feels so rushed. There's a game every other day or a game back-to-back. You can have as many as four or five games in a week. It's been a long, super quick season. How much can we make out of these 9 games? I'm not sure."
LeBron James could only score 16-points and 7 assists in the night against Kings. While he shot 50% from the field, he struggled from the three-point line with 20% accuracy only. To LeBron James' performance, AD stated, "He looked good. Obviously, he wasn't himself. I'm sure he told you guys that." While the season is coming to an end, Lakers are still struggling to cling on to their 5th position in the West.
Also Read: LeBron James apologizes to Anthony Davis after missing game winning shot against Sacramento Kings