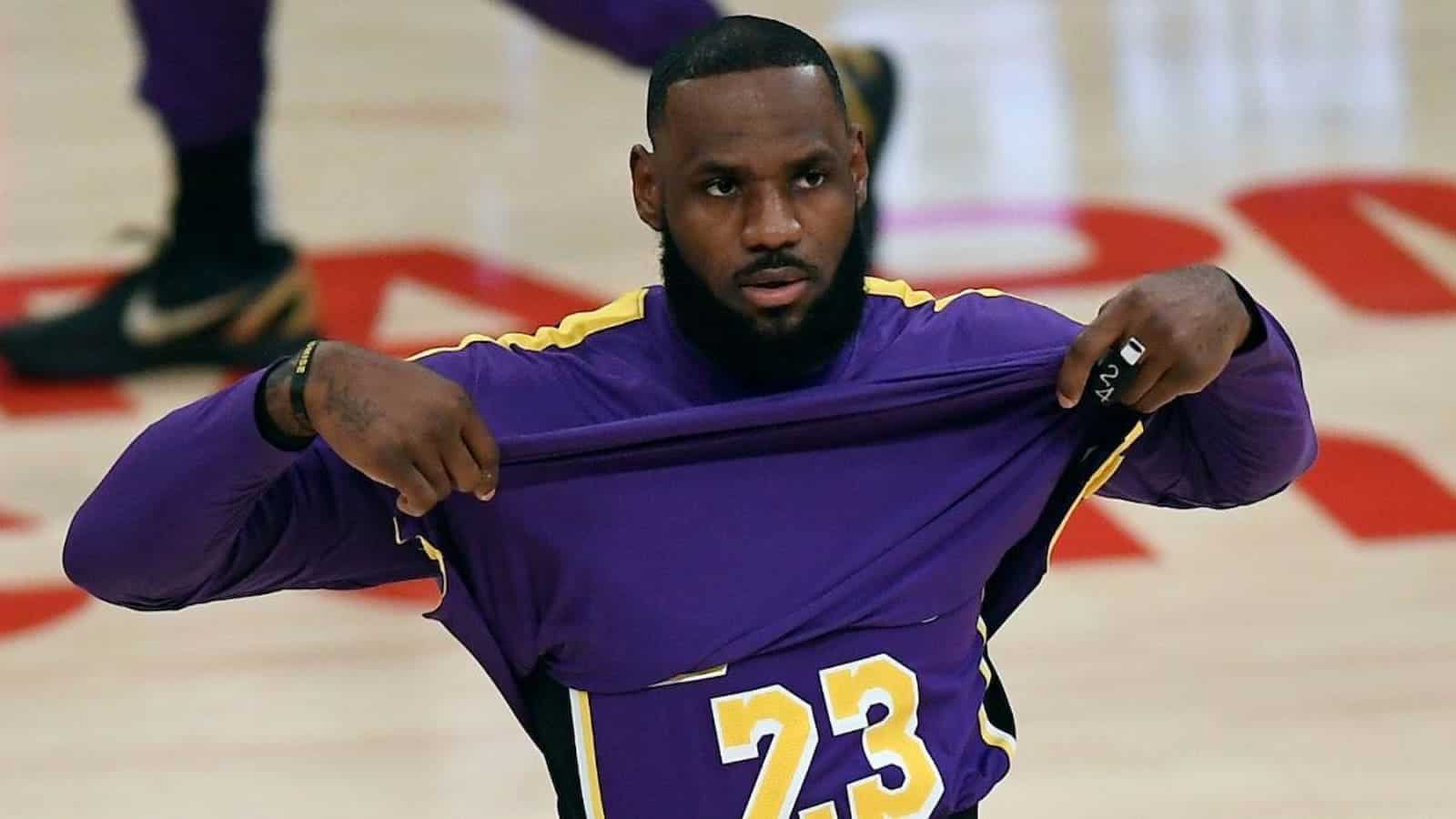 LeBron James is one of the most feared player in the playoffs. As soon as he steps into the finals push, he turns out to be a different beast altogether. LeBron James scores like no other player in the playoff run. However, this season hasn't been what the fans have expected. As the WC turns to be a warzone with some games led, Los Angeles Lakers still are in fear of disappearing. While the team is short-handed with LeBron James out, they are immune to drop out of top 6. Although LeBron James made his return earlier this week, he complained of constant tightness in his ankle. The team decided to put him off the roster to which NBA insider predict his return to be delayed.
The western conference has become a battle field as the stronger teams trying to inch into the top 10. The Los Angeles Lakers are more than any other side but without LeBron James, it is quite a task. It is very important for the franchise to rest LeBron James well and get him prepared for a tougher competition. However, the rumors around LeBron James not returning any time soon might trouble the Lakers.
NBA insider reveals delayed comeback timeline for LeBron James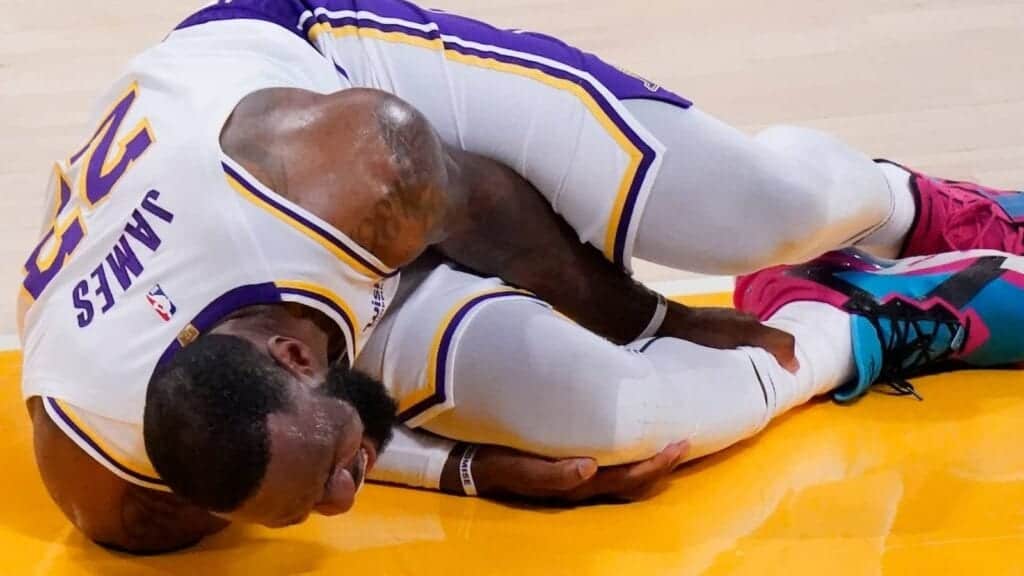 LeBron James pulled himself out of Los Angeles Lakers' recent game against the Denver Nuggets. Despite his absence, Lakers managed to pull off a surprising victory. NBA insider Dave McMenamin gave a latest update on LeBron James late return. He revealed, "We're focusing on the big picture right now," which came from a source.He added, "So does big picture mean two more games missed? I'm not sure. And one thing we know from reporting last week was, when LeBron came back, no one expected him to come back. The King's game wasn't, like circled on the calendar. In fact, a source had told me he was looking at Monday's game against Denver or the game against Clippers. So LeBron felt good, he sped up the timeline…"
It was very evident that LeBron James was no prepared to play for such long time on court in the 2 game span. He played 60 minutes off the bench in the two games. Unfortunately, the Lakers' management could not put in Bron smartly in the line-up. Dave added, "don't know how you couldn't call it a setback coz LeBron said that he had sharp pain for the first time, that he hadn't experienced it any time during his ramp up. But, right now, whatever happens in these next two weeks mean nothing compared to what could happen in the playoffs."
"So he is clearly prioritizing using every bit of time he can, to get even better." It is just a matter of time for the Lakers. However, LeBron James' absence can be very damaging. If Lakers end up in play-in tournament it will be difficult and hectic once they pass through it. It will test their physical levels in the playoffs after a tough play-in matches.
Also Read: "Michael gives him tips": Charlotte Hornets' GM unveiled how Michael Jordan and LaMelo Ball are getting on together