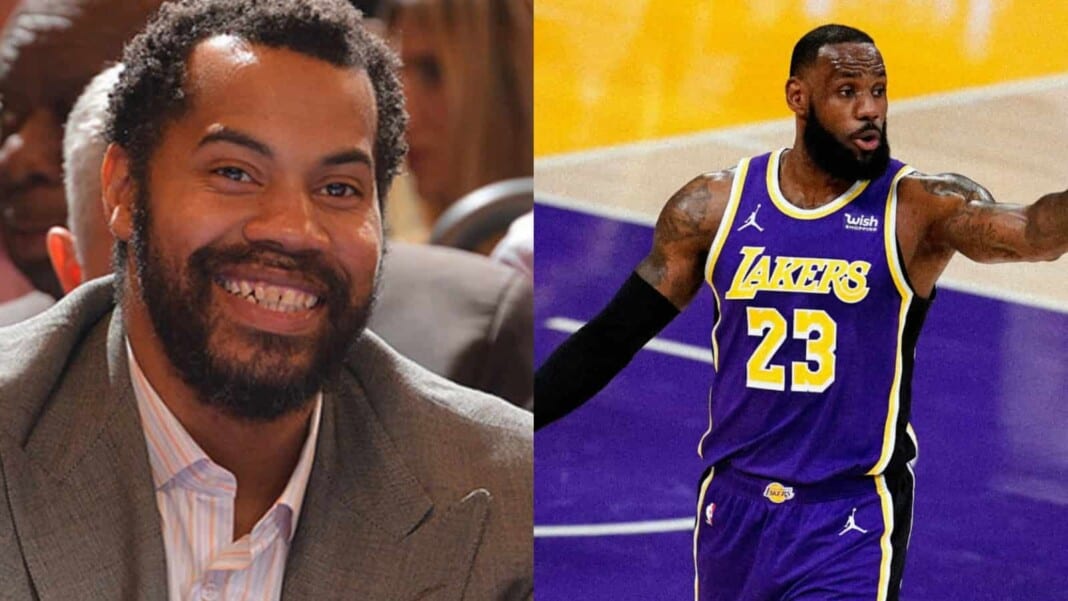 The Los Angeles Lakers have been out of track since losing out LeBron James. After the All-Star week, LeBron James hurt his ankle really bad. As a result, when he made his comeback earlier this month, LeBron James complained of tightness. However, their recent performances have boosted the team's momentum after consecutive victories. Once again Los Angeles Lakers were successful in keeping alive their playoff spot without LeBron James. Anthony Davis rose to the occasion for the team. While the team is trying really hard, Rasheed Wallace, the former Los Angeles Lakers' champion feels they need to have LeBron James back to successfully defend their title.
Los Angeles Lakers managed to seal a victory today against the New York Knicks going to the overtime without LeBron James. Impressive performance by Anthony Davis and Talen Horton-Tucker has increased their hopes to get back into playoff spot. The Lakers are 7th in the western conference while losing to Dallas Mavericks and Portland Trail Blazers consecutively. With a 39-30 record, they are just above Golden State Warriors trying to avoid the play-in. Anthony Davis has come handy in these crucial moments. He finished with 42-points in the last match and was huge part in today's win.
Former NBA champion opens up about LeBron James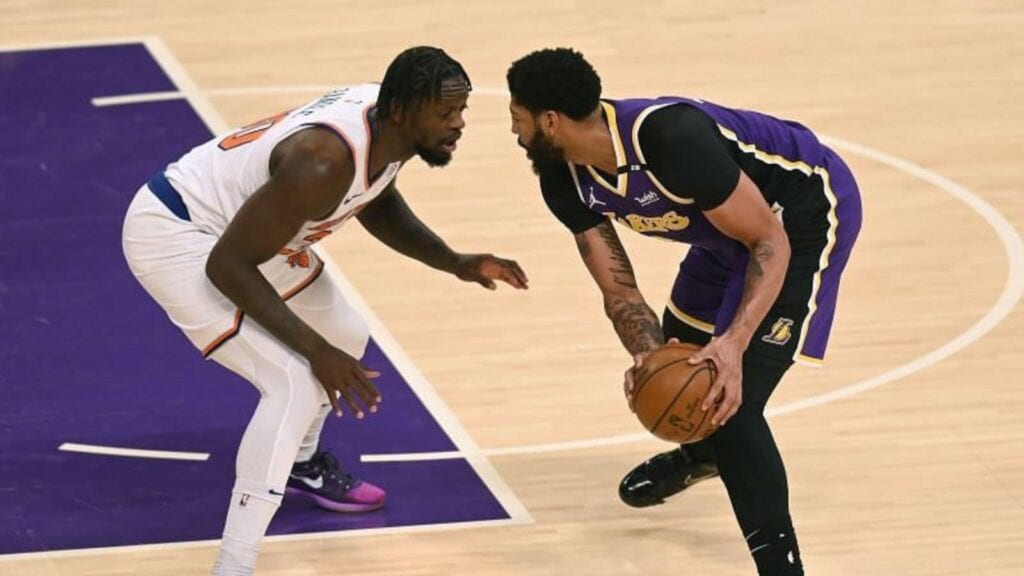 During a podcast with Rachel Nichols on the ESPN show 'the JUMP'. Rasheed Wallace felt it is very important to have LeBron James back on court. He stressed on the king's presence for the Los Angeles Lakers. The 4-time NBA All-Star said, "LBJ is definitely the glue for that team. I'm not disrespecting AD (Anthony Davis), I think he's a great player, he definitely deserves all the accolades he's gotten, but they gonna definitely need LBJ if they want to go ahead and go back to back (champions)."
Rasheed highlighted that LeBron James' contribution for the franchise are intangible. He is averaging 25-points, 7.9 rebound and 7.8 assists per game. However, the injury woes have been very concerning for him. After exhausting himself with a strained ankle, LeBron James feels sitting out is the best possible option for a quick recovery.
LeBron James has significantly improved his field-goal percentage as compared to his previous records. While Anthony Davis is leading the team in his absence, the talisman needs to be back as soon as possible. The Los Angeles Lakers etched past the Knicks today. This was their toughest games in the last 4 of regular season. If they manage to win them all they may end up in playoffs provided Portland loses 2 of their 4 games.
Also Read: "Historical numbers like Shaq and Will": Former NBA champion Kendrick Perkins seconds Anthony Davis over Nikola Jokic