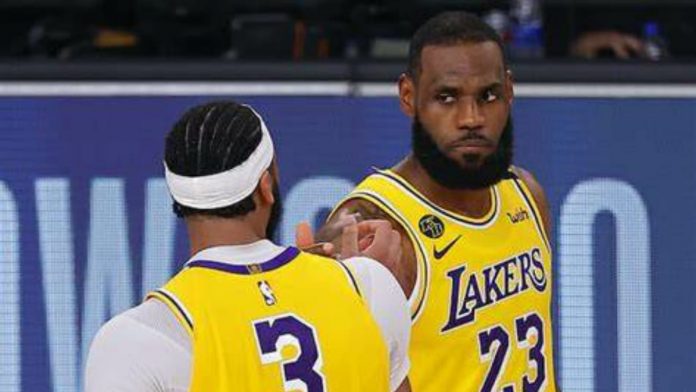 The defending champions Los Angeles Lakers seem to be in deep trouble. After starting a great season, they are in deep waters. The injury scare that has hit them doesn't seem to stop. It feels like a domino effect from the All-Star. Ever since Anthony Davis has been side-lined with Achilles injury the LA Lakers have been struggling to get consistency. Adding to their latest fear, leader LeBron James is out with ankle strain. The unforeseen series of events has dragged down their winning streak. Mychal Thompson has put in his views regarding the injury woes at LA Lakers' roster.
The Los Angeles Lakers locked horns with New Orleans Pelicans today. However, they lost the game to their counter-part. The absence of LeBron James and Anthony Davis, the Lakers have been in puddle. The team started with Devontae Cacok against New Orleans Pelicans. Despite a strong start, the team was well short of Pelicans' stature. Kyle Kuzma and Markieff Morris added 16 points each while beast Montrezl Harrell had 18 points to his name.
Klay Thompson's father puts his own perspective to LeBron James and Anthony Davis' injury woes
The most recent loss has added a lot of misery to the team's table standings. However, former NBA champion has put in a positive reply to Lakers' issue.
Mychal Thompson said, "It doesn't matter… As long as AD and LeBron are healthy for the playoffs… They could be the eighth seed and still have the confidence of coming out of the West and meeting Brooklyn in the east in the finals. So it doesn't matter about the seeding right now, all the Lakers are concerned about is… if LeBron and AD are 100% come playoff time, then there's no problem. They don't need more court advantage to get to the NBA Finals."
As some suggest, the WC is a tougher climb. The LA Lakers are constantly losing their position. AD has already missed 6 games and there is no certainty to his return. Even LeBron James' latest injury has forced him out for at least another week. This will definitely be test for the bench players to put their best efforts. Other than that this is an important part where the superstars rest up before the playoffs.
Also Read: Young Zion Williamson passes LeBron James and Luka Doncic with incredible…