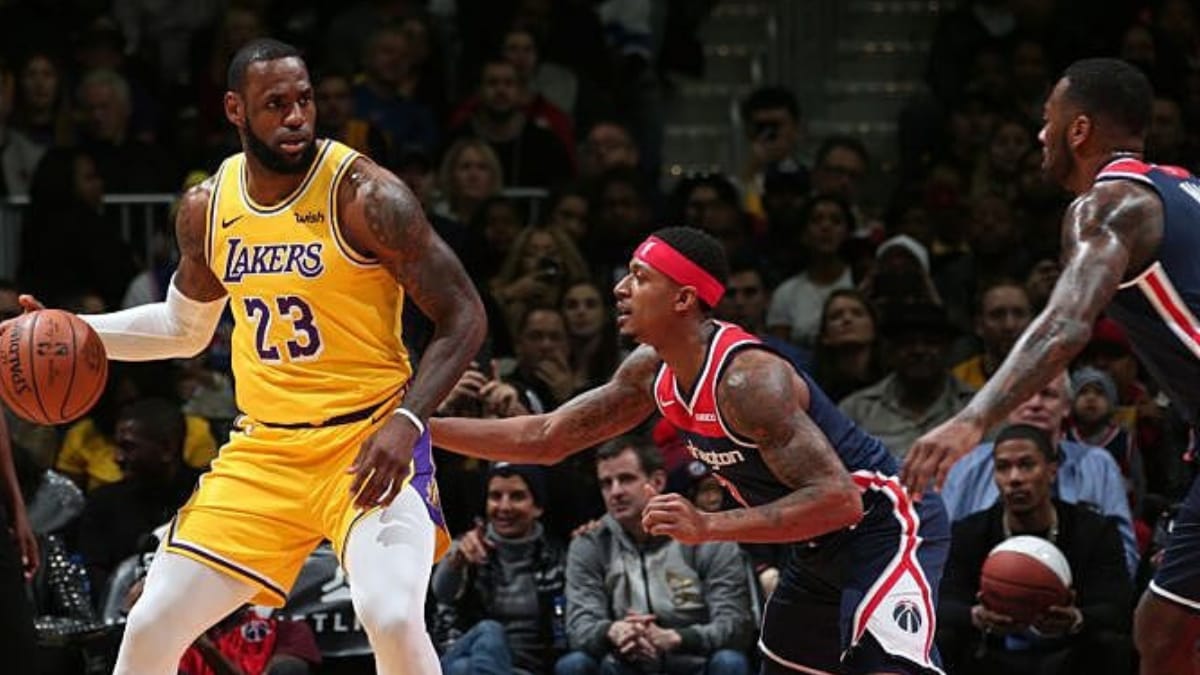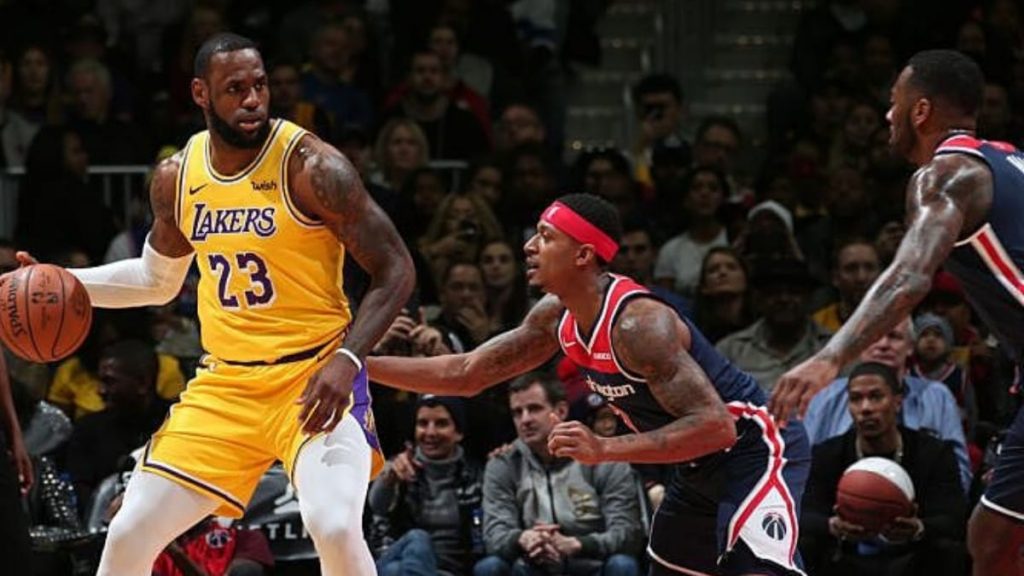 The MVP chants for LeBron James may have started disappearing. After another disappointing night, the Los Angeles Lakers are being constantly mocked. LA Lakers suffered a 3rd consecutive loss. A wild night for the men in purple and gold as Bradly Beal and co. seized an unpredicted win. LeBron James could not keep his cool and stormed off the court after the overtime. He missed a possible game winning free-throw and is now being hurled with criticism over social media.
After getting a hard defeat to the Washington Wizards, Lakers are falling behind. Closing out with 127-124, Washington came over a 17-point deficit. Despite being in lead, the Lakers could not hold it long enough. With 31-points and 13 assists, LeBron James registered a triple-double. But in vain. Even KCP and Kuzma had good numbers including that of Montrezl Harrell. However, the team could not dominate. On the other hand, Russell Westbrook and Bradly Beal had 32 and 33 points respectively. Multiple turnovers and missing free-throws got the team trailing in the 4th quarter. LeBron has always suffered with free throws. And after missing a possible game winning free throw, the twitter has been flooding with curse against the legend's name.
Twitter reacts as LeBron James and LA Lakers lose their 3rd consecutive game
Once again none other than Skip Bayless has criticized the LA Lakers' star. And this has raised huge questions to his race to MVP. Skip tweeted, "As I've said, LeBron is the least clutch late-game free-throw shooter of any star in the NBA history. He just missed another one to win that game. In another of his tweets, Bayless pointed out Bron's incapability to win games. He said, "In 10 games in February, LeBron was shooting 25% from three. He just went 2-10, including missing the late overtime three to tie. MVP?????" Skip Bayless is arguably one of the biggest critic of LeBron James. However, Shannon Sharpe even depicted his disappointment of shot selection by the team.
Many of the NBA analysts and fans have now started question the team's capability. Being deprived of 2 major players is a huge loss. Anthony Davis and Dennis Schroder are one of the main scorers for the Lakers. Their absence has got the team falling behind. Despite poor performance, LeBron James is not the only one to be blamed. Kyle Kuzma also mussed free-throws down crucial moments. A weak defence is the greatest worry for the team. Hopefully they get rid of all the downfalls and advance ahead.
Also Read: Washington Wizards win their 5th straight by holding off LA Lakers…