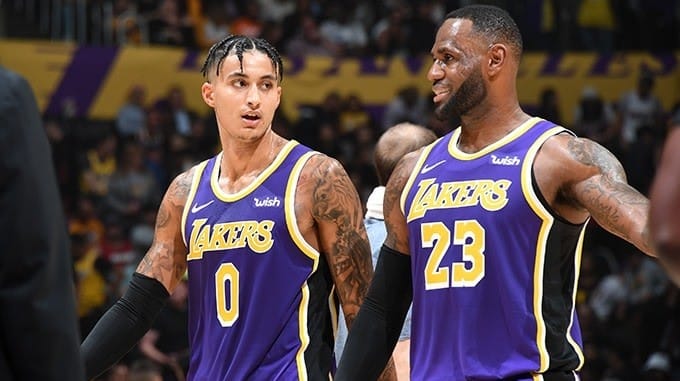 LeBron James is reigning the league. With his recent form, he seems back to business with the Los Angeles Lakers. He took off with his marvellous form against the Cleveland Cavaliers where he got 46 points to his name. And so the beast continued this form. Yet the Los Angeles Lakers seem dismantled defensively. They have been falling apart in the defence line consistently allowing to score. They have shown no sign of recovering while it has been their weakest point of all.
Unlike any lower tier team in the Conference, the Lakers lost to the Detroit Pistons today. It has to be the most disgraceful loss for the team this season until now. In the absence of Anthony Davis, the centre for Lakers could not match Blake griffin's pace. Despite having LeBron James. Who ended up making a history again the team could not get past the Pistons. The pistons crushed the Lakers 107-92 in the game. While Lakers continue their loss streak, LeBron James is moving up the ladder.
LeBron James makes history again
The Lakers are now 14-6 in the West. Detroit is one of the worst teams as of now with 5-14 record in the East. Piston took complete advantage in the absence of Anthony Davis. Yet LeBron James sees no stop piling up his records in his career. LeBron ended the game with 22 points where in he had 10 assists and 7 rebounds getting him another double-double. "After making 3 threes tonight, LeBron James is up to 54 threes on the season, the most through the first 20 games of a season in his career and the most by any player through the first 20 games of the season in Lakers history. He passed Nick Van Exel, who made 53 in 1994-95."
There is definitely trouble ahead for the Lakers if they cripple on their defence. Their last outing against the Philadelphia 76ers made them realize what they lack defensively and yet could not rectify the same. If the team visions another final, they need to gear up paving all such cracks in the team.