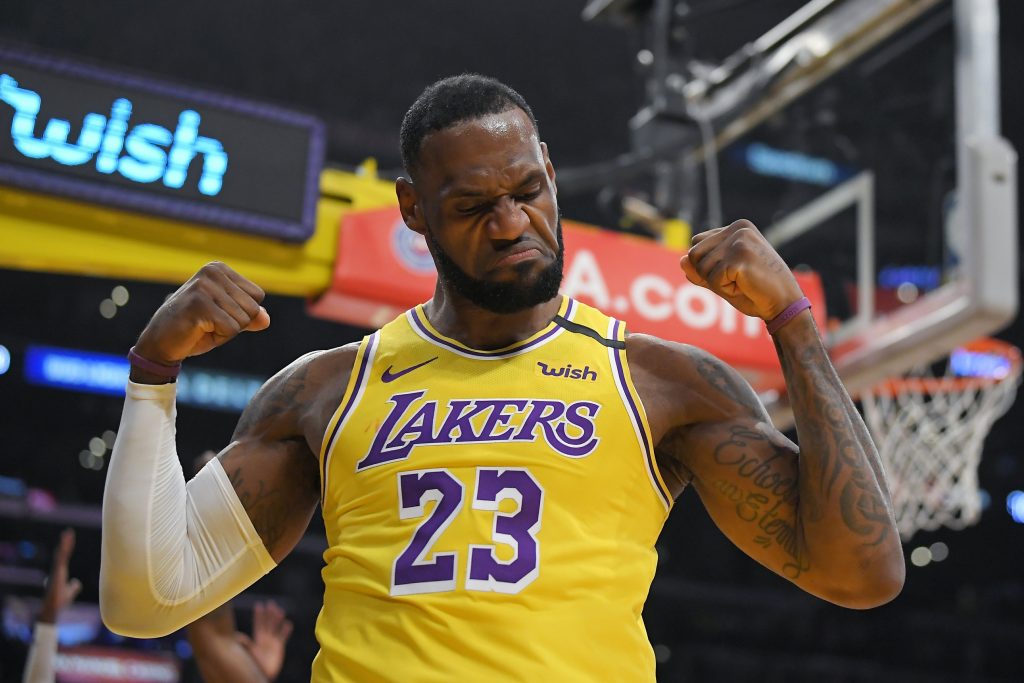 From hitting game-tying 3 in regulation time, to breaking up OKC's last possession leading the LA Lakers to 6th consecutive victory, LeBron James continued his heroics. The LA Lakers won their 3rd consecutive game in OT, where LeBron James knocked 25 points and were without Anthony Davis yet again. Montrezl Harrell scored 20 points and Dennis Schröder had 19 points and seven rebounds as the Lakers rallied back from another huge early deficit and again showed just enough late-game poise to win. 
Talking about the Oklahoma City Thunder, they were without Shai-Gilgeous Alexander. Al Horford scored 25 points and Kenrich Williams had a career-high 24 for the Thunder, who excelled at Staples Center despite having just eight available players for back-to-back narrow losses to the defending NBA champions.
LeBron James leads LA Lakers in regulation and OT to secure victory over OKC
"We've got a deep team, a lot of weapons, a lot of ways we can hurt you down the stretch," Lakers coach Frank Vogel said as per ESPN. "They gave us all we could handle, especially in the first half of these games. But we kept grinding, stayed connected, believed in each other and grinded it out."
James hit a tying 3-pointer with 19.6 seconds to play in regulation. While Luguentz Dort missed a 3 at the buzzer. Wesley Matthews then hit a tiebreaking 3-pointer for the Lakers with 41.4 seconds left in overtime.
After Dort made a driving layup, James airballed a long jumper to give Oklahoma City one last shot with 4.3 seconds to play. But James anticipated the Thunder's midcourt inbounds pass and knocked it into the backcourt, leaving the Thunder with no time to get a good shot.
"It's getting old, but I've just got to commend them for their effort, their competitiveness," Thunder coach Mark Daigneault said. "On a short turnaround, after a tough loss the other night, we compete for 53 minutes. These ones sting, because you want to come away with a win when you put that sort of effort forward. But we're focused on progress, and we continue to show progress." 
Also Read: Kawhi Leonard knocks season-high 36 to spoil Karl-Anthony Towns' return