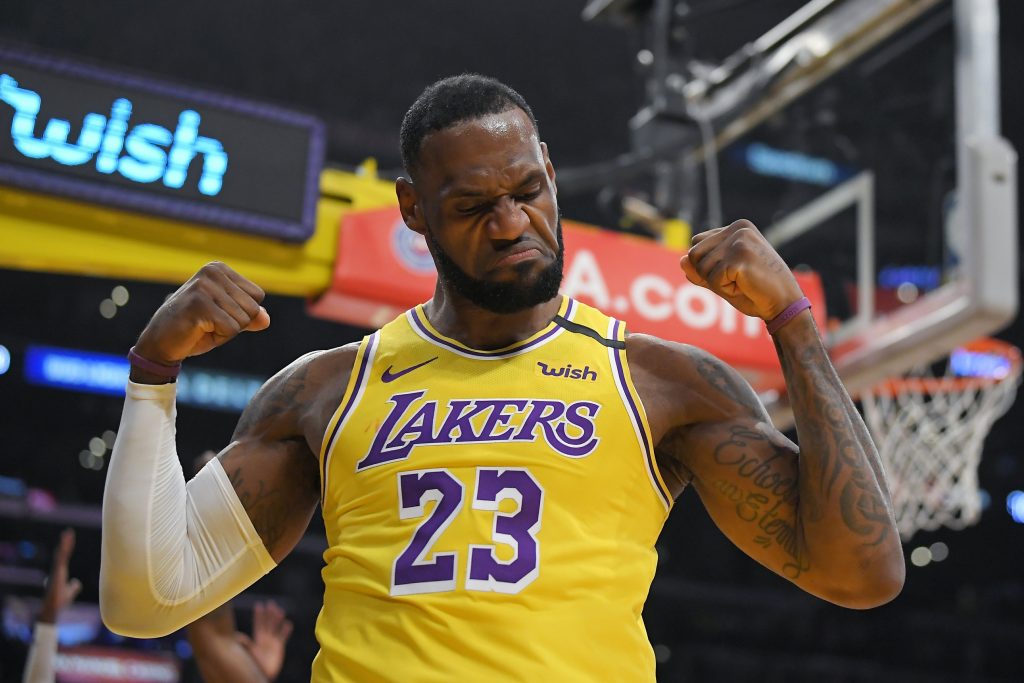 It is disappointing to see the Los Angeles Lakers suffering as of now. Regardless of being the defending champions they are slumped altogether. A straight 4th loss has completely raged the team. It has turned down the morale. Nothing seems to be right or fitting for the Champs. Even LeBron James is having a tough time without Anthony Davis and Dennis Schroder in the roster. However, reports revealed that the King is bracing himself for an unexpected comeback.
Lakers were up against the Utah Jazz today. The two power house of West seemed to have a tough match. But to the contrary Jazz dominated most of it closing with 25-point victory. LeBron James was seen struggling tonight. He had 19 points against his name. But a lot of turnovers and miss passes led the team to a miserable consequence. This is primarily because 2 main stars of the team have been barred from playing. It was evident that the team was completely dependent on the two stars.
LeBron James eyes a comeback and warns rivals with LA Lakers turnover in fortune
After the match, LeBron was criticised for his lack of performance. Despite playing in his 18th career year, the man was not ready to give. However, consistent failures have aroused a lot of negative remark on the potential MVP. In the post-game interview, Bron revealed that Lakers are soon going to make a comeback. He issued warning for the opponents. Amidst this situation, AD and Schroder are making a lot of efforts coming back to fitness. LeBron noted that while tings were tough, the team is gearing up for some late season actions.
Undoubtedly LeBron James is the best leader in the NBA. The 36-YO is determined to grab another title. But Anthony Davis being a marquee player and Schroder being the main point Guard to the team, it seems a bit difficult right now. LeBron stated, "Bounce Back is coming" and said "it will "benefit our team tremendously." He sounded stubborn in his interview. Maybe a vintage Los Angeles game is yet to pop-up?
Also Read: Charlotte Hornets win after questionable last play against Phoenix Suns