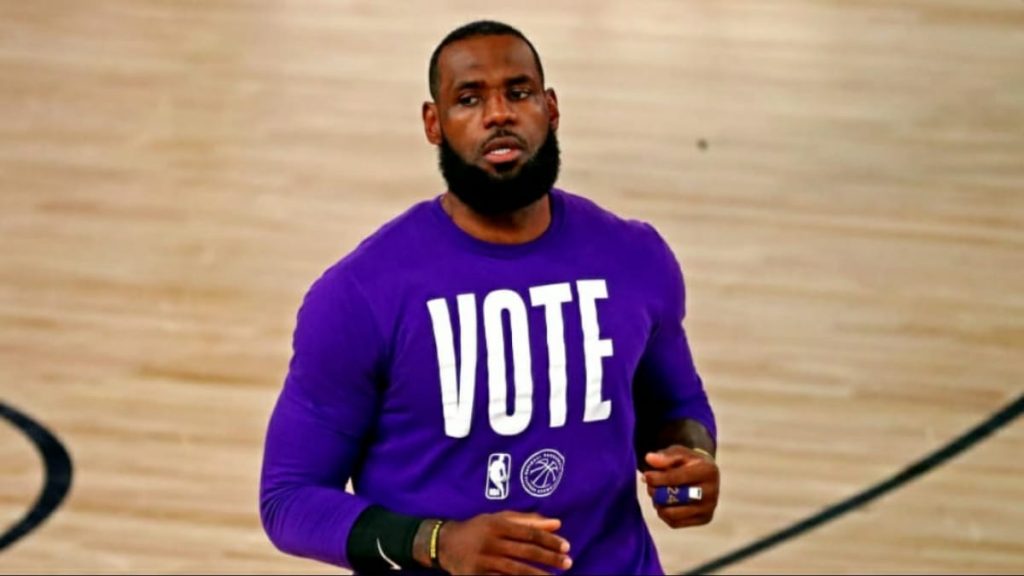 The Los Angeles Lakers have been led their marquee player LeBron James again as they beat Memphis Grizzlies handsomely. With LeBron scoring another double-double with 22 points and 13 rebounds. His partner Anthony Davis was not far behind with 17 points and 9 rebounds as the LA Lakers opened a 2-game set at Memphis. 
LeBron James was at his vintage best offensively driving past defenders and scoring logo 3's. Scoring the first 10 points for the LA Lakers, LeBron scored throughout the game. Montrezl Harrell contributed well after missing couple of games offensively with 16 points and 9 rebounds. Talking about the Memphis Grizzlies, they were without their marquee player JA Morant. Kyle Anderson top scored with 18 points for them.
LeBron James hits logo 3-pointer to seal LA Lakers' 5th season victory
Marc Gasol played in Memphis for the first time since he was traded to Toronto at the 2019 trade deadline. Gasol played 10-plus seasons with the Grizzlies. The Raptors did not travel to Memphis after COVID-19 stalled last season. The Grizzlies had a video tribute to Gasol during a first-quarter timeout. …G Kentavious Caldwell-Pope missed the game with soreness in a left ankle he sprained in the last game against San Antonio. Kyle Kuzma started in Caldwell-Pope's place. …G Alex Caruso missed his fourth game under the health and safety protocol.
Talking about the player performance of the Grizzlies Jonas Valanciunas had 14 points and 10 rebounds. Tyus Jones also had 14 points, and rookie Desmond Bane had 13.
The Lakers led 56-54 at the break after both teams held advantages of at least nine points in the first half. Los Angeles took a 77-75 lead into the fourth. The two teams will lock horns again in their next encounter.  
Also Read: