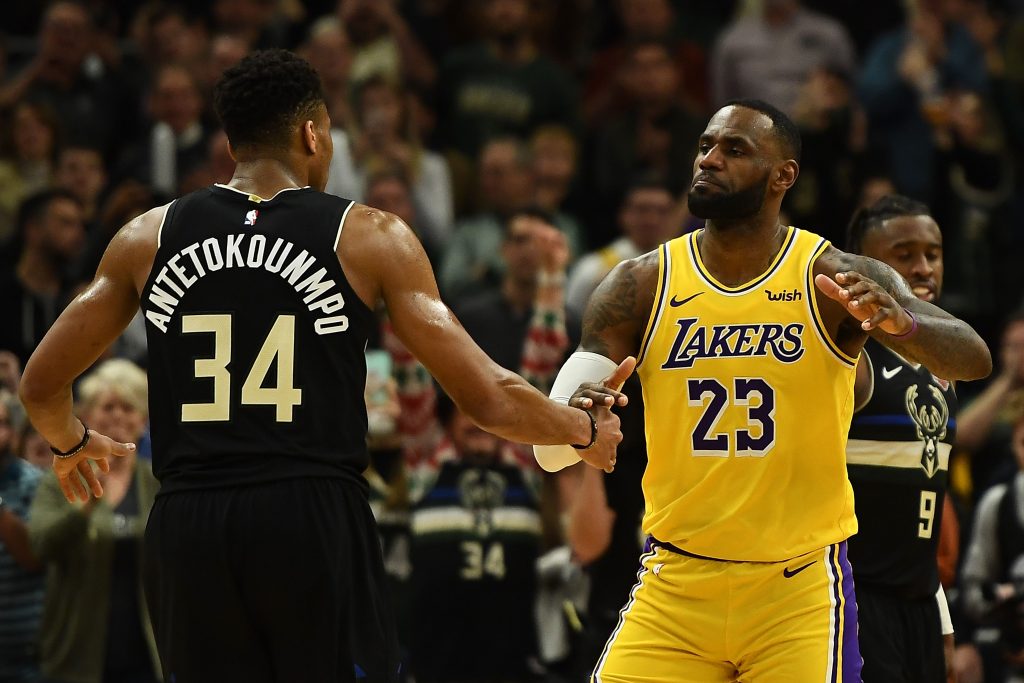 For the past 2 years, LeBron James could not play alongside Giannis Antetokounmpo as both were captains of their respective teams in the NBA All-Star game. But when this time around Kevin Durant had replaced Giannis as the other captain, LeBron did not leave any time to fetch Giannis in his team for the All-Star 2021 Game. 
The reigning 2-Time MVP Giannis Antetokounmpo and LeBron James have had a good relationship over the years in the league. Often seen complementing one another, it would be interesting to see how they combine to play in this highly anticipates game.
LeBron Picks Giannis Antetokounmpo as his 1st pick for NBA All-Star Game
"I just try to pick players that can complement one another," James said before taking Antetokounmpo to begin Wednesday's draft, when asked why he has won the first three times he has been a captain. "We're out on the floor, just try to play the game the right way. It's an All-Star Game, so it's going to be some shenanigans out there, but for the majority of the game we just play the right way and try to get a win."

James and Durant each then chose seven reserves. The final two players on the board ended up being Donovan Mitchell and Rudy Gobert of the league-leading Utah Jazz. Mitchell was eventually selected by Durant; James took Gobert.
The Jazz are at the top of the NBA with a 27-9 record, and their two All-Stars going last caused some controversy on the TNT set. James attempted to defend himself and Durant for how things shook out.
The leading vote-getters from the Eastern and Western Conferences then went back and forth in selecting the remaining starters for next month's game, as voted on by a combination of fans, players and media members. 
Also Read: Boston Celtics outlast depleted Toronto Raptors; wins fourth straight