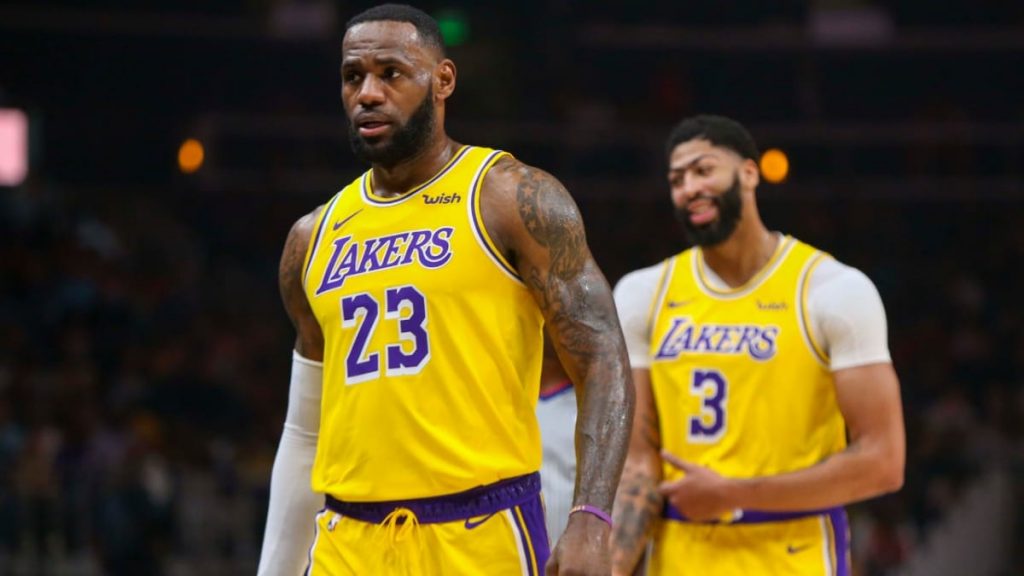 LeBron James seems to be in a form wherein he touches anything and that becomes gold. From scoring triple-double to clutch shots sealing victory, LeBron James knows how to do it all. He scored 26 points, 10 assists and 11 rebounds leading the LA Lakers past San Antonio Spurs to get their 4th win of the season. Well, it wasn't just LeBron, but Anthony Davis sterned up his magic as well scoring 34 points and 11 rebounds making it a double-double for himself.
Dennis Schroder and Caldwell-Pope also scored a decent tally of 15 and 11 points as they started the match for the LA Lakers. Kyle Kuzma also came from the bench to score 11 for the defending champions.
LeBron James and Kyle Kuzma hit clutch shots to seal victory
The LA Lakers closed the game with a 9-0 run for their second win against the Spurs in three days.
Keldon Johnson had a career-high 26 points and added 10 rebounds and DeMar DeRozan had 23 points, nine rebounds and seven assists for San Antonio.
Johnson blocked James' layup attempt, but Kyle Kuzma tipped in the follow to give the Lakers a 105-103 lead with 53.9 seconds remaining. James followed with a layup and Davis closed the scoring with two free throws.
The Lakers picked up their pace to start the second half, resulting in a 10-2 advantage in fast-break points and a 64-57 lead a minute into the third quarter. Los Angeles closed the game with a 12-9 advantage on fast-break points.
Lakers guard Kentavious Caldwell-Pope exited in the second half after spraining his left ankle when he stepped awkwardly driving for a layup. Caldwell-Pope remained down for about a minute before being assisted off the court. 
Also Read: A Total Team Effort takes Atlanta Hawks' past Brooklyn Nets