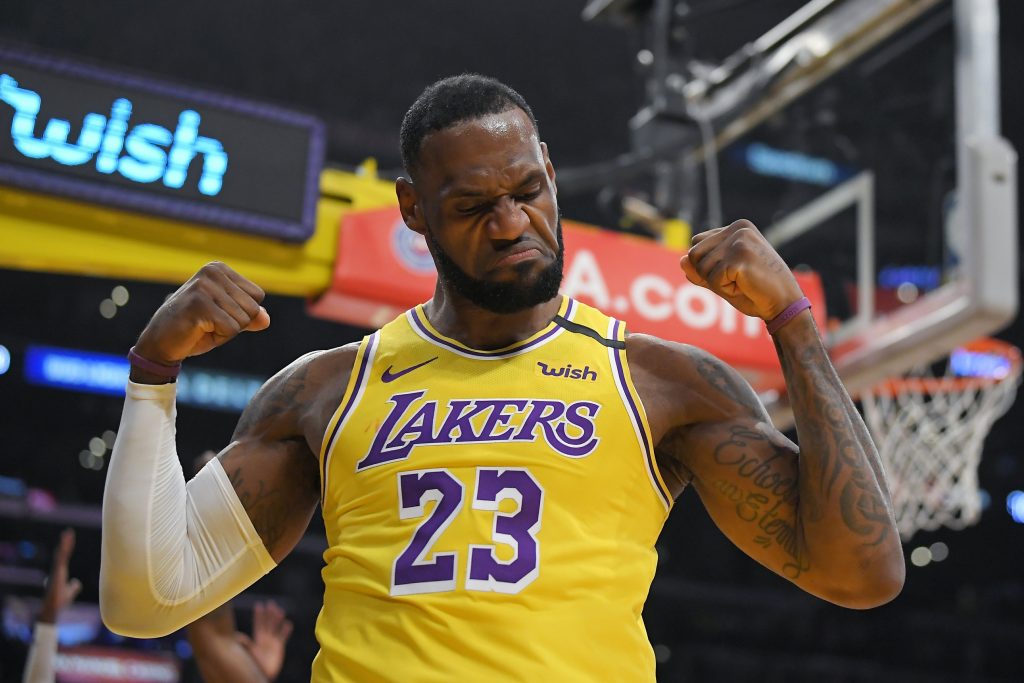 Los Angeles Lakers are currently 3rd in the Western Conference. After a heart breaking rough patch, the team seemed to dispose injuries and return. Just as then the team fell apart again. Veteran Marc Gasol and Kyle Kuzma missed games alongside Anthony Davis's injury. This was the phase the LA Lakers would definitely try and forget. But LeBron James is running the league records currently. LeBron James has missed just a single game this season. He has put himself beyond measures even at his 36 year. He is stretching his feet and testing limits in his 18th career season.
The Los Angeles Lakers were unable to register a victory when LeBron stepped down in the previous game. Contesting against the Sacramento Kings, the team lost 120-123. LeBron James' absence in a single game is very valuable. Kyle Kuzma finished with 25 points and 13 rebounds, Dennis Schroder had 28 points and 9 assists while Montrezl Harrell had 26 points and 12 rebounds. LeBron is a leader of the game. He has moulded the team around him.
LeBron James touching new heights even in 18th season with LA Lakers
Bron has been an inspiration. After a tough bubble experience, the team was back to practice to commence the new season. Within a span of 50 days, LeBron replenished himself and started fresh. James has played 36 out of 37 games that the Lakers have played till now. The only game he missed was their last ne against the Kings. LeBron James is already third in the most minutes played table. He has already 929 points, 288 rebounds and 281 assists this season already. He has made it a lot difficult for the players like Chris Paul and Carmelo Anthony.
Many veteran players have emerged this year with their outstanding wits. Chris Paul and Carmelo Anthony have been adding numbers with Phoenix Suns and Portland Trail Blazers respectively. But the numbers LeBron has already put will be difficult for them to match anytime soon. LeBron's record is very impressive and it continues to surpass his previous best.
Also Read: Trade rumors develop around Brooklyn Nets being favorites to acquire Blake…