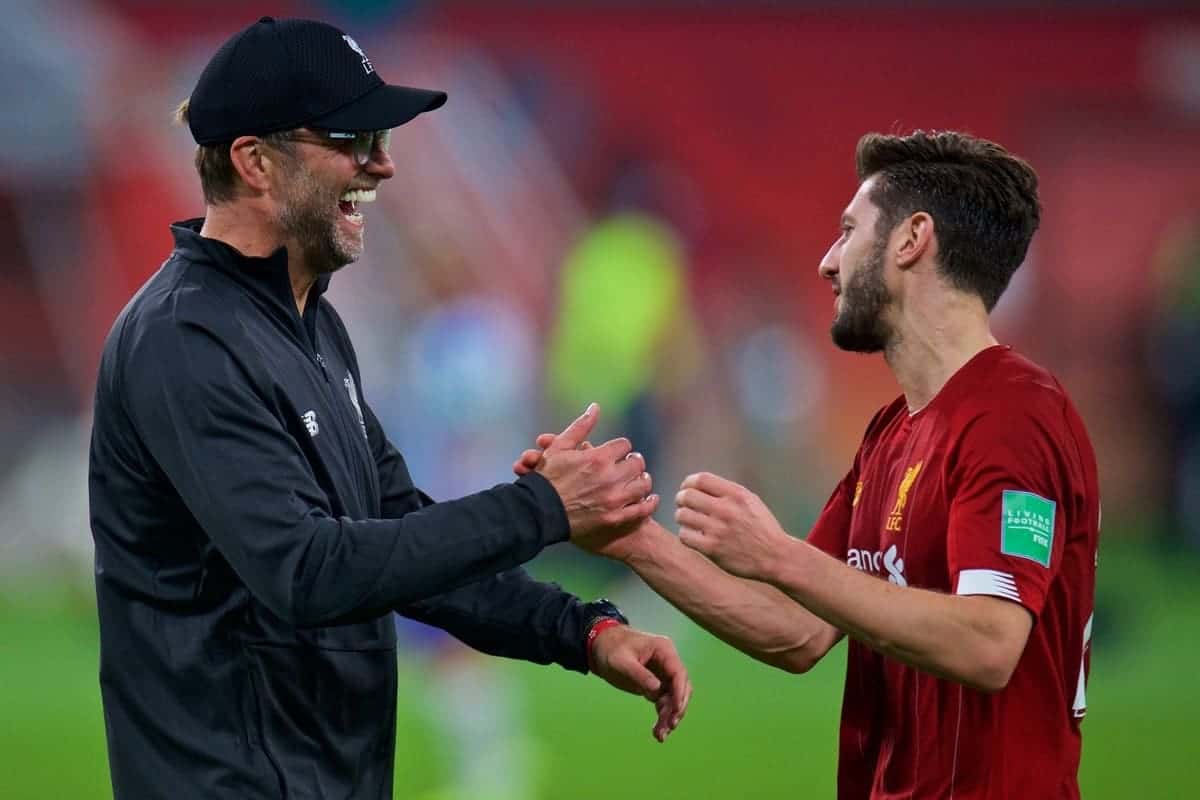 Adam Lallana will leave Liverpool at the end of this season as per Jurgen Klopp. The German manager says that Lallana will leave Anfield with a glowing reference. Klopp also lauded Lallana as a 'Liverpool legend.' The Englishmen has not played in any of Liverpool's game after the restart.
Lallana's contract ended on June 30, but he had agreed to an extension until the end of the prolonged Premier League season. Klopp cited him as an important player in the Liverpool triumphs.
"Adam is, oh my God… it is clear that Adam will leave the club. If you know ask me now, I miss already everything about him, and he is still here. He is an outstanding player, one of the most influential players in training quality I have had in my life. He is an incredible professional. Now we have a difficult situation, I respect that a lot. Everything with Adam is sorted," Klopp said ahead of Liverpool's match against Brighton and Hove Albion.
The German manager said that he does not want to risk the injury again which has hampered Lallana's term at Liverpool. "As long as we don't need it, he will just train. That is the normal thing. There were a lot of discussions with players about ending contracts. We will not put any risk on his future. That is absolutely clear. He is one of the most important players of the time since I have been here."
Klopp also gave a hint on his ideas of bolstering his squad in the transfer market. "Are there players out on the market who can help us? Probably yes," he added. This is the challenge for us, to improve a really good football team. But these times are a challenge as well."
"If we have the opportunity to strengthen and have the financial resources then it will always happen and we will always try," Klopp added. Liverpool were linked with Timo Werner in the past, but he eventually signed for Chelsea. Currently, rumours of Thiago Alcantara to Liverpool are up on the rise.
Also Read: Zinedine Zidane has "the wizardry" at Real Madrid: Aitor Karanka