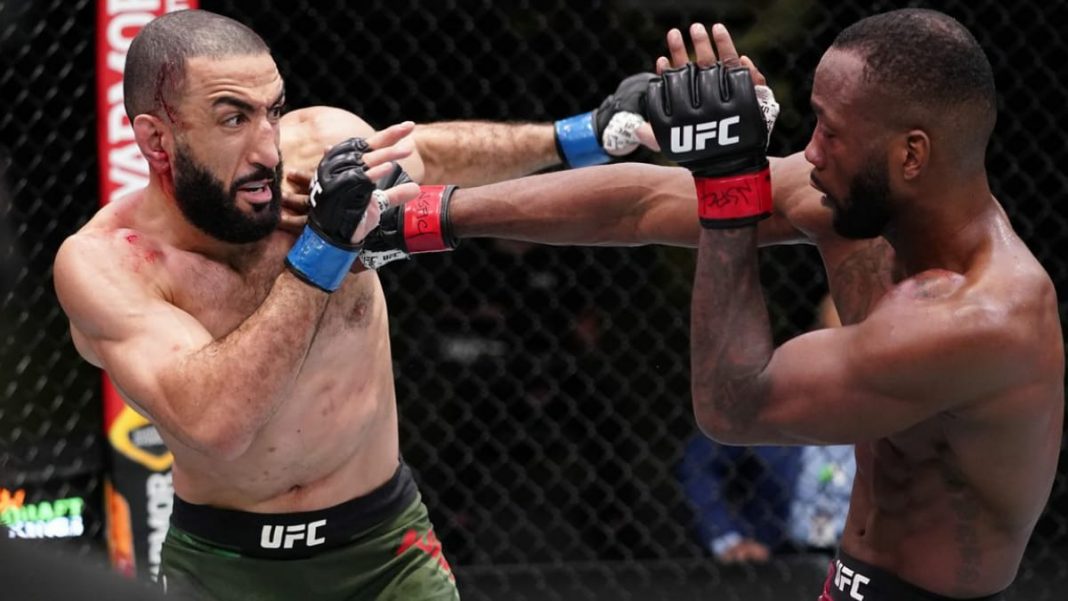 The comeback of Leon Edwards after a long period of layoff didn't go exactly like what he expected. Edwards stepped in the Octagon against Belal Muhammad in the main event of UFC Vegas 21.
In the second round of the fight, Edwards landed a nasty eye poke on Belal Muhammad that was unintentional but left Muhammad in pain and agony. That eye poke was so bad that Belal can't even stand and Herb Dean has to announce the fight as no contest.
In the post-fight show talking about this Leon Edwards says, "First obviously would be apologize to Belal Muhammad, I came off a long, long year and a half for me. I prepped so hard. It's upsetting. I wish him well, wish him a full recovery."
"I was going into the fight with the mentality of I wanted to fight for the belt next. So now I'm like what's next? What do I do now? Is it a rematch? Is it someone else? I feel I deserve a title shot."
In the first round of the fight, Edwards looked good as ever and he said that he doesn't believe in ring rust. He added, "I said I do not believe in ring rust, I believe if you prepare yourself properly, then you'll be fine. I showed it tonight."
"I was just getting the flow of it and that freak accident happened. I'm heartbroken. A long year and a half to come back to this. It's upsetting. I felt like normal. All week, it felt natural when I came to Vegas. It just felt normal like I fought last week."
"That's the way I always approach it. Like I said, if you prepare properly in the gym and mentally you're prepared, you should not feel ring rust. I was just getting into the flow of it. I set him up for the cross head kick, we stepped into shorten my cross and that's how he got caught with my hand. I apologize."
Leon Edwards demands a title shot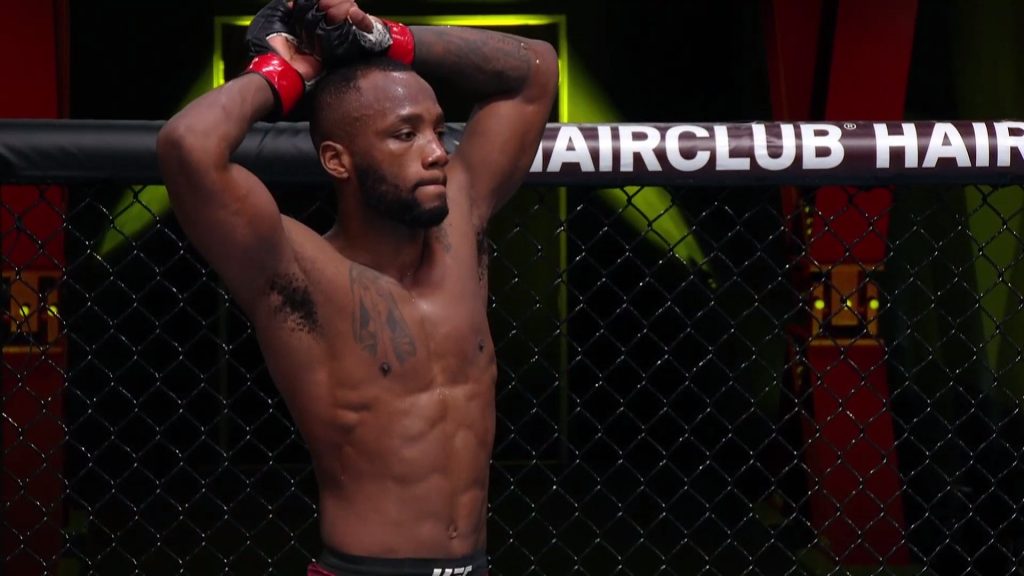 While Belal Muhammad missed this huge opportunity to make a huge leap in rankings due to this uneventful thing happening in the fight, Leon Edwards doesn't seem interested in a rematch with him.
Edwards says, "I don't feel I need to fight him again, I only fought him because all the other guys turned me down. The writing was on the wall. I was winning the fight clearly. And I don't feel I need to fight him again. I need to move forward."
"I'm on an eight fight win streak. That's the third most in the promotion's history. It's me, Kamaru Usman and GSP. I feel like I've earned my way for a big fight."
"I feel I deserve a title shot now. Why should I go another 10 fights to get a title shot? I believe I deserve a title shot next."
Also Read: UFC Vegas 21 (Main Event): Leon Edwards vs Belal Muhammad ended in no contest