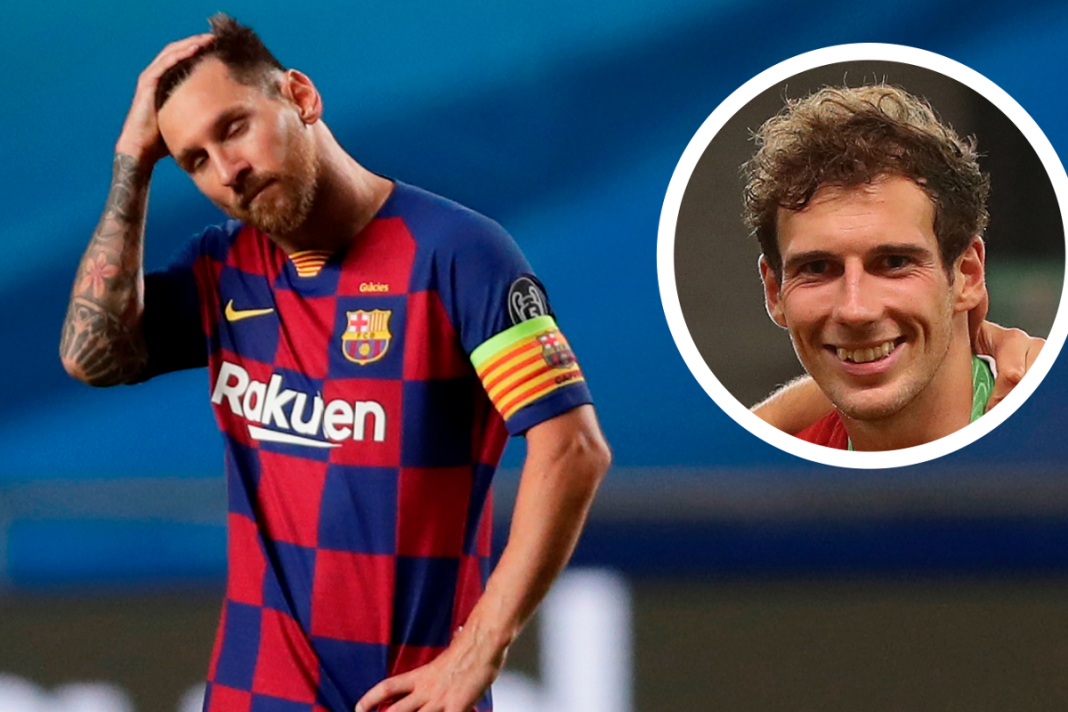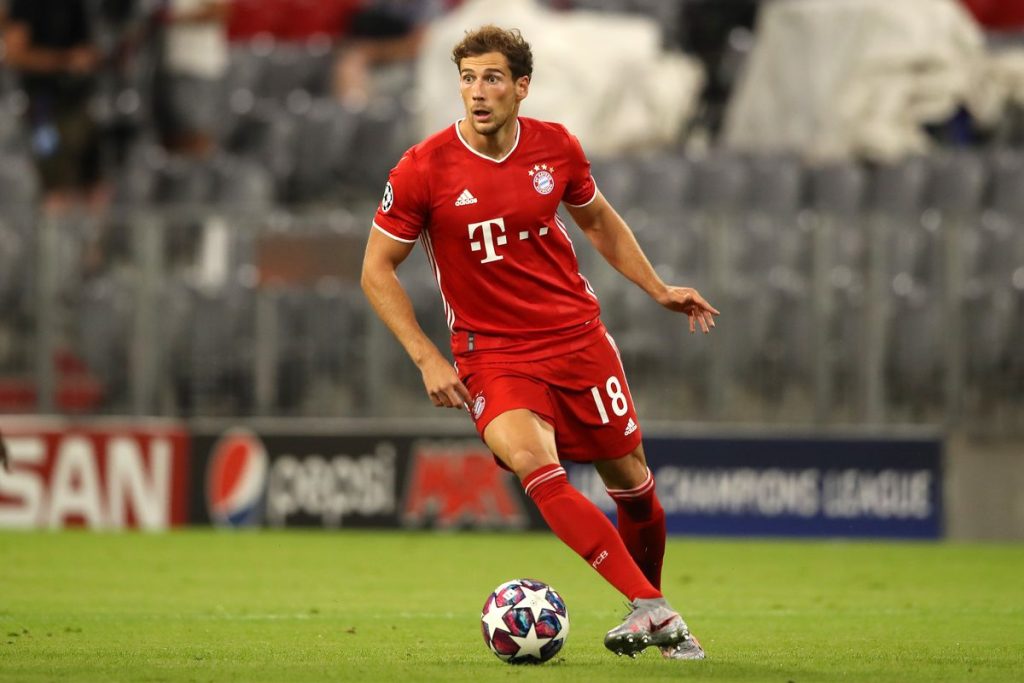 Leon Goretzka was delighted to throw Lionel Messi and Barcelona down after s incredible 8-2 quarter-finals win in the Champions League for Bayern Munich.
Barcelona were utterly humiliated by Bayern Munich in a 8-2 Champions League victory to secure a place in the semi-finals of the Champions League.
The German side became the first team to achieve 8 goals in a knockout-round UCL match. The defeat was the worst-ever in the Champions League history for Barcelona.
Goretzka when asked whether he was hurt to see his childhood star suffer the defeat to which he replied that he was rather delighted.
Goretzka told Sky Sports:
"No, it didn't hurt, it was fun actually." – Goretzka when asked weather he was hurt to see Messi.
"It's difficult to put this into words so soon after the game. I think it will take a couple of days to process this result.
"We have so much confidence, but as we just said in the changing room we've taken the first of three steps."
Thomas Muller gave Bayern an early lead before scoring another in the 31st minute of the game.
Muller who scored brace in the 8-2 thrashing defeat against Barcelona says it's tough to explain what happened with the Catalans.
Muller told BT Sport: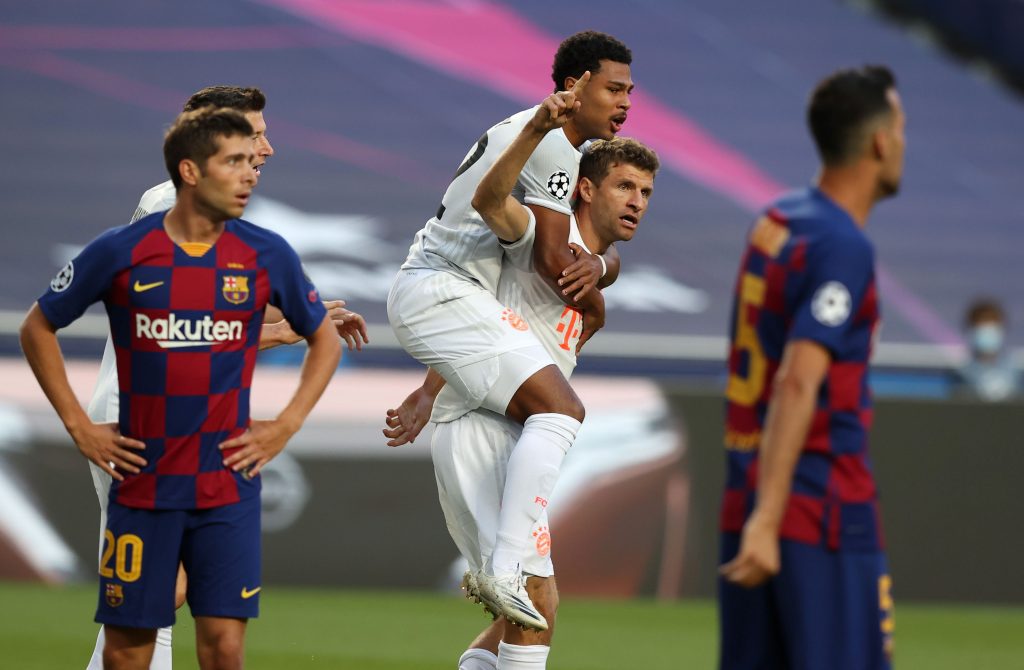 "It's tough to explain. I think in this moment our team is in incredible shape.
"Thanks for the man of match trophy – maybe we have 12 to 15 players who deserve it. We worked so hard and have this intensity. It's tough to beat us. It was so much fun today.
"For our style of players, it doesn't matter about the names of players we are facing. When someone presses and dribbles, it's not a problem. Then we catch the ball and have so much talent in the offensive line.
"We feel good, but now we have to be quiet and regenerate.
"This is a big statement but the next game we start at 0-0. The statement doesn't matter. The other teams will watch our game and they can be impressed or not. We start at 0-0 and have to win the next game.
"Today we have to be very happy. After we wake up and answer the messages on the phone then we have to focus.
"I know about these tournament situations. Most of the time after the big wins (he played in Germany's 7-1 win over Brazil at the 2014 World Cup) it's difficult."
Also read: Barcelona 2-8 Bayern Munich: FC Barcelona suffer worst defeat in Champions League history!