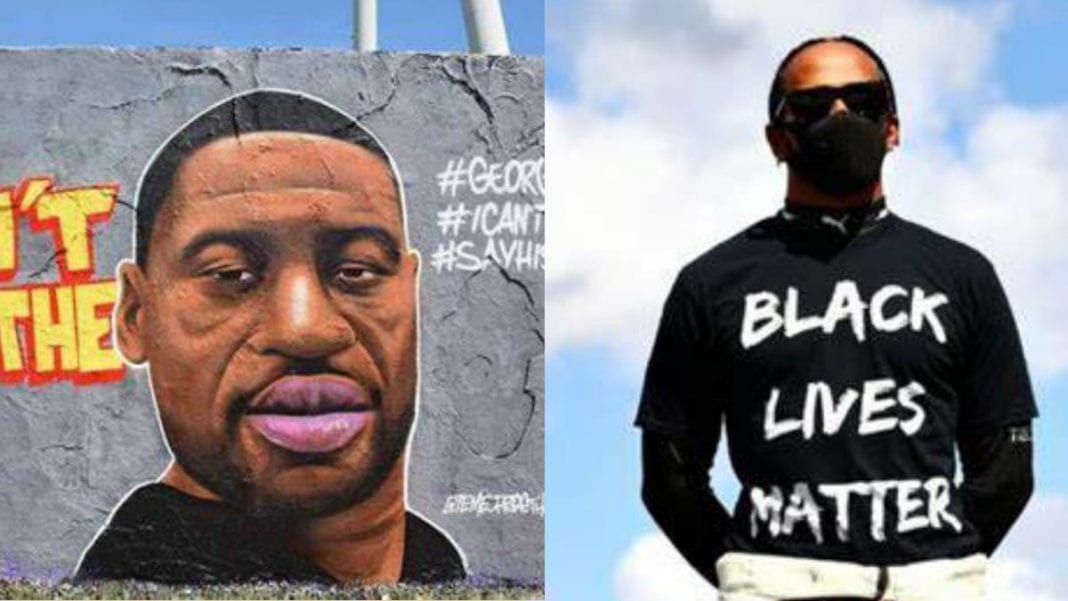 Many sportspersons and celebrities around the globe have appreciated the conviction of Derek Chauvin, the list also includes 7-Time World Champion, Lewis Hamilton who had been a key idol during the Black Lives Matter movement. Hamilton suggested that this order is the dawn of racial justice, but also warned that is just 'one step' on the path of racial equality.
The 19-year veteran of the Minneapolis police force was seen on video kneeling on the neck of Floyd for more than nine minutes as he lay face down and handcuffed on the ground saying repeatedly "I can't breathe" in an incident last May.
Lewis Hamilton appreciates George Floyd's murder verdict 
The 36-year-old, Lewis Hamilton wrote on Instagram: "Justice for George! The emotions I feel right now are hard to describe. Derek Chauvin has been found guilty. This is the first time that a white officer has been convicted for killing a black man in Minnesota. This is monumental, George's death is not in vain. The result of the Derek Chauvin trial today is the right one. Convicting him of all three charges marks a new dawn in the fight for racial justice."
Hamilton, who continues to kneel ahead of races in a sign of his support for the campaign against racial injustice, said much work still needed to be done.
"This is just one step on the path towards a more equal society," he added. "Since George's death, so many other black people have died at the hands of the police and we must ensure the momentum of today continues. The fight isn't over." 
Also Read: "I can Breathe": NFL Team Las Vegas Raiders blasted for politically-fueled…