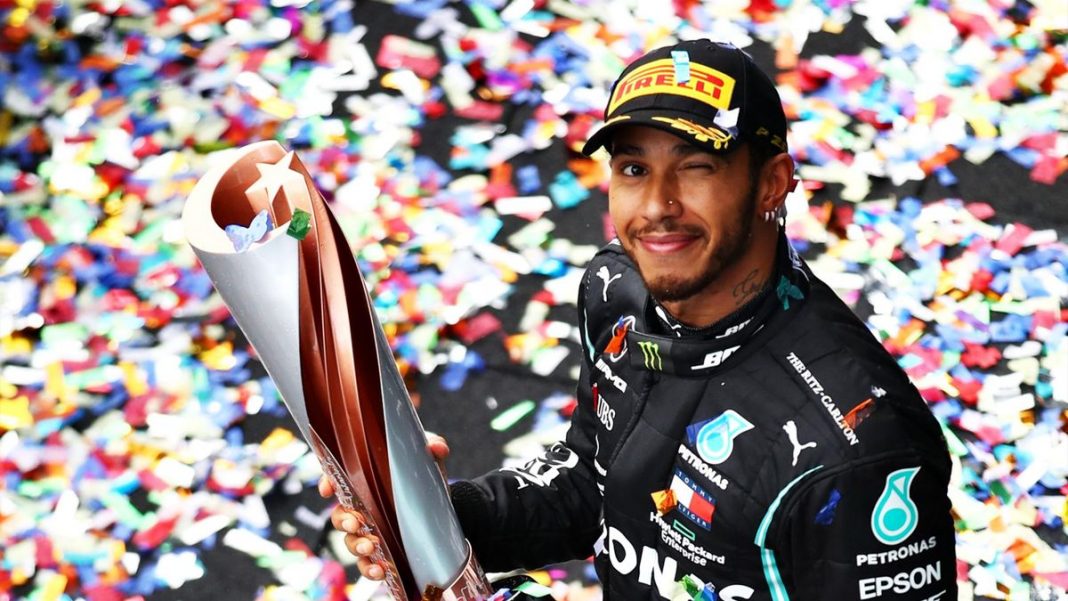 Sir Lewis Hamilton started of the 2021 season just the way he wanted. After the pre-testing struggles, he surely knows how to shut his critics. Managing to secure a tight win over rival Max Verstappen by 0.7 seconds must have felt good. However, Hamilton admits to being on the right side of the track limit infringement which was called on Verstappen.
What had happened was Verstappen had the tire life advantage over Hamilton going into the final stage of the Bahrain GP. The Red Bull driver made his move near Hamilton on turn 4, but his overtaking manoeuvre took all of his four wheels outside the car limit.
This incident eventually allowed Verstappen having to immediately cede position to Hamilton, who ended up taking the chequered flag.
Lewis Hamilton gets confused over the track limits call in Bahrain GP
In the post-race interview, Lewis Hamilton spoke about how he was confused with the track limits statute at Bahrain.
He said, "Yeah, I think it's a difficult one. It was very confusing. Most tracks we're not allowed to put four wheels outside the white line. But this weekend on that particular corner we weren't allowed to on Friday. In actual fact, you could go two wheels outside the line. But you can't go past the blue and white kerb, but in the race, you can. And that is what had been written so going into the race then you can."
Lewis Hamilton added, "But it's quite a different corner when you have to do one or the other in terms of approach. And it is faster when you can go out, but then whatever is the boundary when you are overtaking? You're not allowed to overtake off-track but halfway through the race, they basically changed their minds. And all of a sudden, you're not allowed to go outside that white line, which is fine for me."
"It's actually… I think it's faster in the end for me, it helped me look after my tyres actually. So, I'm grateful for the call and ultimately it meant that Max wasn't able to overtake off track."
Also Read: Bahrain GP: Sebastian Vettel apologizes to Esteban Ocon after crash