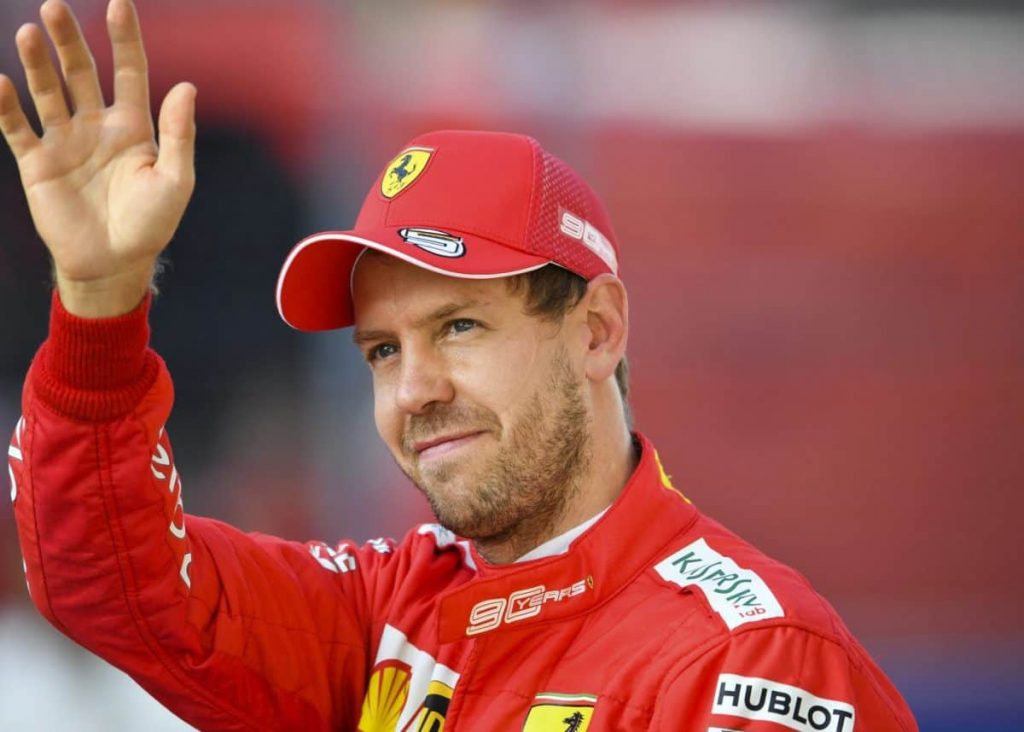 Mercedes has just unraveled their W12 challenger for the upcoming 2021 F1 season. Both their drivers, Lewis Hamilton and Valtteri Bottas were present during the unveiling of the Silver Arrow Beast. Like many seasons, in the past Mercedes are to start the season as favorites yet again. 
Having won 7 consecutive titles, it looks like 2021 is going to be just the same for Lewis Hamilton led Mercedes. But that said, there are quite a few outfits which can pose a challenge to Mercedes. Speaking in the launch event, Hamilton has named Sebastian Vettel and his new team Aston Martin who can pose threat in the upcoming 2021 season.
"They are Ramping Up:" Lewis Hamilton on Aston Martin being dangerous with Sebastian Vettel
Hamilton said, "Looking at the other teams, you've got a stronger setting. I think you'll probably see at the Red Bulls, you've got the Ferraris, again a really great, fresh setting."
The Racing Point cars looked absolutely sharp for most of the 2020 season, including a fantastic win in Sakhir GP.
"And they you've got Sebastian taking over all of his great experience and expertise, and they are ramping up. They've had some, they nearly won in Turkey last year. So yeah, I'm excited too," concluded the seven-time F1 champion.
Having said that, Vettel would obviously need a time period of adaptability to understand different procedures with his new team. But once that is done, there is no doubt that he can recapture some of his best form from earlier days and tantalize racing audiences again.
An intriguing storyline that F1 fans might relish witnessing, though, is one where Hamilton and Vettel get the opportunity to battle each other on track. 
Also Read: No Upgrades for Mick Schumacher: Gunther Steiner reveals Haas giving up…