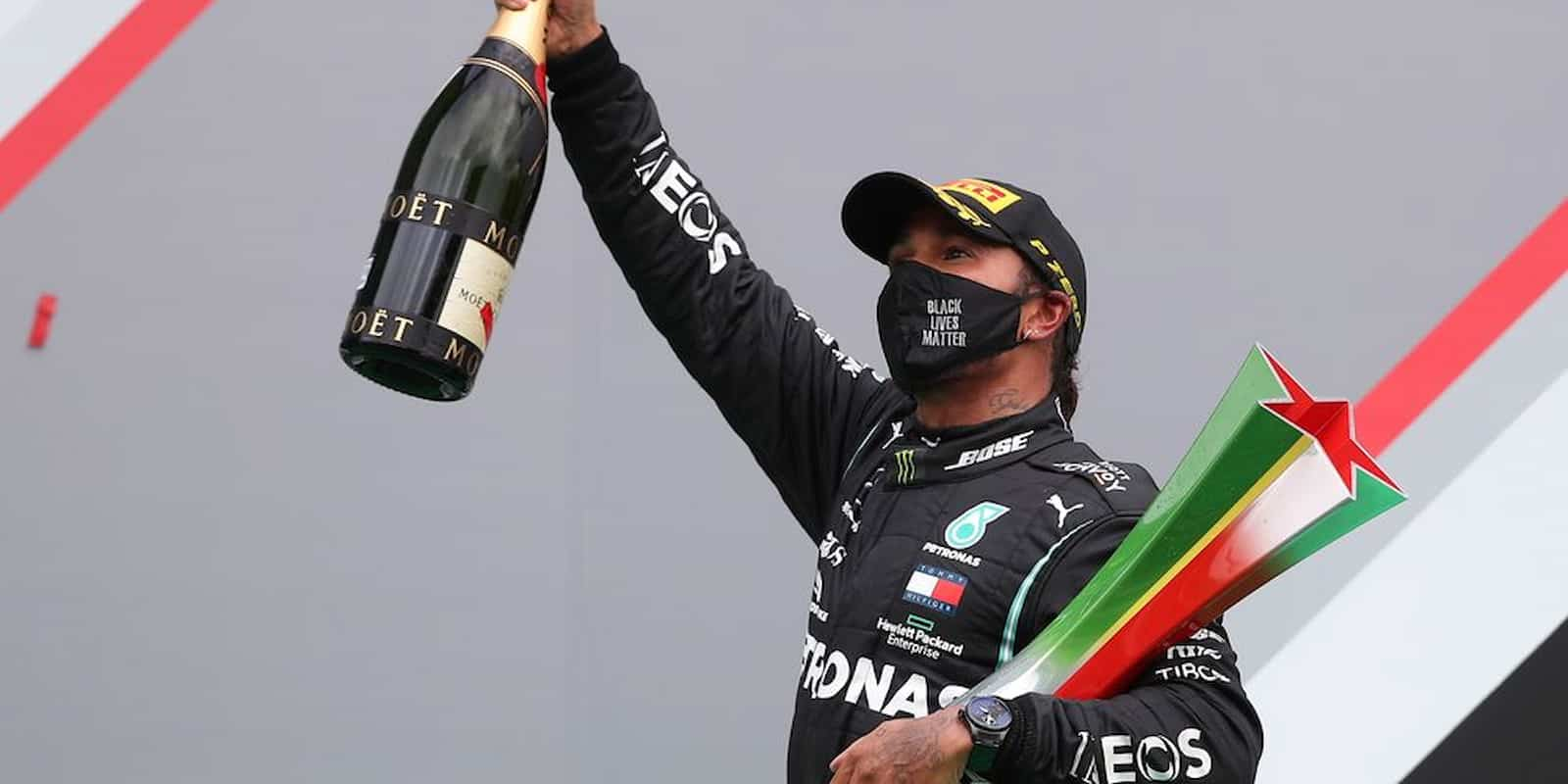 Lewis Hamilton has stamped his authority over ever driver on the current grid, having had no one to stop his blistering pace. However, this season Red Bull's Max Verstappen has certainly joined the fight for the title this season and considering almost every single critic has rated the Dutchman as a future World Champion, their predictions could potentially come true in 2021.
All that stands between the youngster and the trophy is Lewis Hamilton and his near-perfect team, Mercedes. And it is not going to be an easy task for Red Bull.
What did Lewis Hamilton say about Red Bull?
A strong comeback in Portimao has suggested otherwise with Mercedes hinting at exceeding their rival's pace with crucial updates. Have Mercedes got themselves ahead of Red Bull? Well, Hamilton has the answer to this.
Speaking to Sky Sports F1, the Briton revealed that Red Bull are still much faster than Mercedes. However, Lewis Hamilton opined those mistakes are hindering the Milton Keynes outfit from maximizing their potential.
"I think they still have performance on us. They're just making a lot of mistakes," Hamilton reckoned. "And we can't continue to rely on that to get the results we are getting."
The 36-year-old reckoned that Verstappen had the pace to beat Mercedes during the qualifying session in Portimao, and not just by a fine margin, but by over 0.2 seconds.
"It's unknown to us. But in the last race if he finished the lap that got taken away from him, he would have been a couple of tenths ahead," he said.
"Because of that mistake, it felt like they've come closer to us rather than us closer to them. There's a lot of work to do." 
Also Read: Nothing wrong in George Russell challenging Valtteri Bottas: Daniel Ricciardo