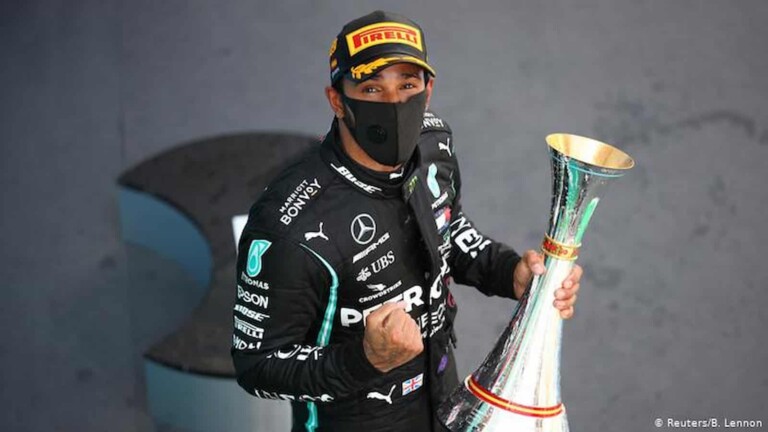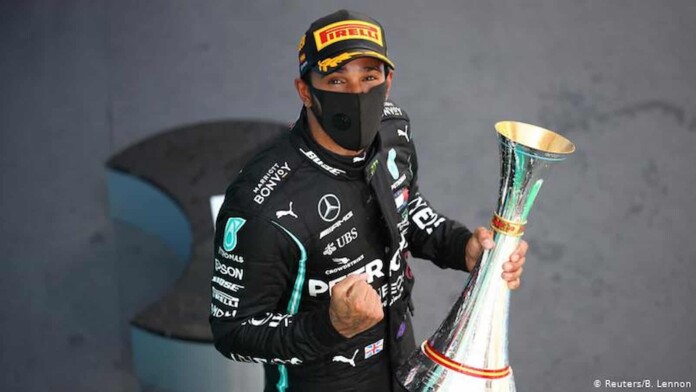 Lewis Hamilton grabbed the 98th win of his career, as he claimed P1 at the Spanish GP. The Briton was behind Max Verstappen for large parts of the race, but an amazing strategy coupled with a brilliant drive, saved the day for Lewis Hamilton.
The Briton started from the pole position, however, he was surpassed by Max Verstappen at Turn 1. Hamilton was made to pit twice during the race, and was on the fresher set of tyres towards the end of the race. On the other hand, Red Bull experimented with a one-stop strategy for Max Verstappen, which did not work out well. Hamilton secured the third win of his season at the Spanish GP, and his second consecutive win.
Lewis Hamilton expresses gratitude to his team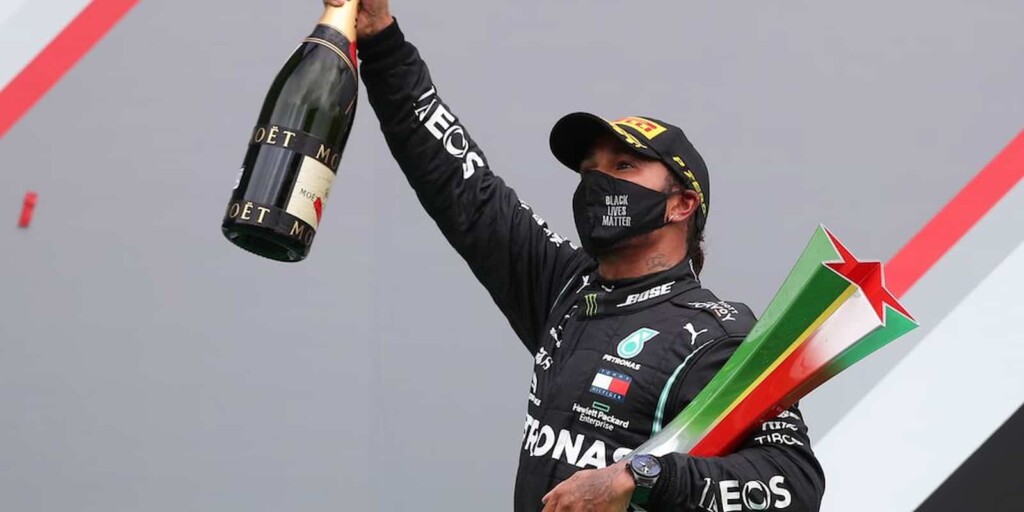 Lewis Hamilton expressed gratitude to his team members for devising a brilliant strategy to outrace Max Verstappen. A few eyebrows were raced when the 36-year old pitted for the second time in the race, which left him 23 seconds behind Max. However, as the Dutch driver's tyres gave way, Hamilton made a quick recovery and chased him down.
"First, I want to acknowledge all the fans that are here. It's great to see. I feel great… the training's working and paying off. It was a really great strategy by the team. What a day!," said Lewis.
Lewis Hamilton now has 94 points in his four races this season, whereas, the second placed, Max Verstappen has collected 80 points. The latter did manage to secure a point for the fastest lap, after being put on a fresh set of tyres towards the end.
Also Read: Spanish GP: Max Verstappen disappointed after finishing P2 at Spanish GP