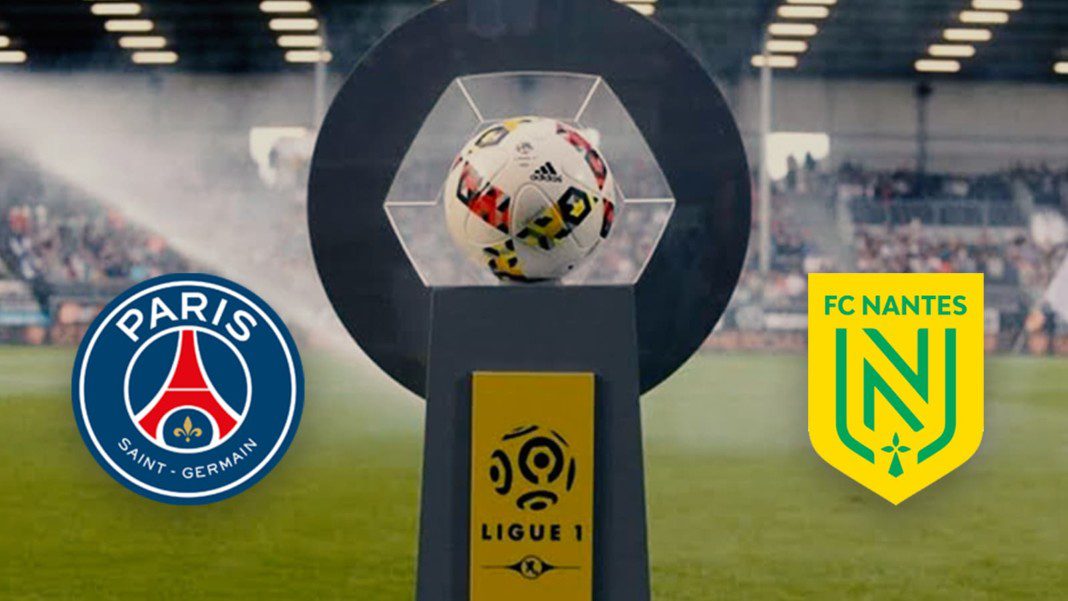 PSG showed another clinical performance at Parc des Princes to secure 3 points over Nantes. Mbappe continued his good run of form and scored the 1st goal for PSG. The match was well controlled by Pochettino's men but Navas's unusual red card allowed Nantes to sneak through. Nantes scored a goal in 76th minute courtesy of Kolo.
But Messi magic worked in Ligue 1 which led to an own goal from Nantes and followed by that Messi's 1st goal in the Ligue 1 ensuring a comfortable victory. PSG is now 13 points clear of 2nd placed Lens.
Here are the Player Ratings for the Ligue 1 fixture between PSG and Nantes.
PSG
Kaylor Navas (GK) (5/10): Navas had an excellent day at the goal for PSG. He made 2 important saves to deny Nantes but a very poor challenge in 2nd half on Blas which yielded him a red card.
Juan Bernat (7/10): Bernat was looking very sharp as he made some important interceptions and clearances. His pass completion accuracy was 93% and tracked down Nantes attacking moves very effectively.
Thilo Kehrer (7/10): Kehrer was initially finding difficult to hold on to possession and make effective passes. But with time he started get grip and made some great passes and some crucial blocks to deny Nantes chances.
Abdou Diallo (7/10): He had an excellent game with the ball. His passing accuracy was 93% and also made some excellent passes to Veratti and Paredes to help PSG get more chances.
Achraf Hakimi (7/10): Hakimi was excellent at right back. He won 4 crucial tackjles and had 95% passing accuracy. He was also involved in some important build ups with Paredes and Messi.
Marco Veratti (7/10): In the entire game, Veratti was finding himself tactically in correct positions. He had 97% passing accuracy and was involved in making close goal scoring chances with Neymar and Mbappe.
Leandro Paredes (7/10): Paredes played a very pivotal role in PSG's performance today. Apart from the superb goal assist to Mbappe, he also had a shot on goal and 99% passing accuracy.
Idrissa Gueye (7/10): Gueye made some great runs and passes in the game to build some crucial chances in partnership with Veratti and Paredes.
Kylian Mbappe (8/10): Continuing the international team form, Mbappe continued his goal scoring run by scoring in 1st half and also provided a wonderful assist to Messi to get the 3rd goal for PSG.
Neymar (7/10): Neymar was outstanding with his passes and runs. He made some close chances and through balls but unfortunately substituted to bring in Sergio Rico due to Navas's red card.
Lionel Messi (9/10): Throughout the game, Messi was outstanding with his runs in the spaces and created some very good close chances. In the final minutes he scored to get his 1st Ligue 1 goal for PSG.
Substitutes
Sergio Rico (6/10): After coming as substitute at 65th minute, he made some good passes but unfortunately conceded an unusual goal to Nantes.
Georginio Wijnaldum (7/10): Wijnaldum replaced in form Veratti and did an excellent job with some key passes and build ups to get goal scoring chances for PSG.
Danilo Pereira (N/A):
Nantes
Alban Lafont (GK)(6/10): Lafont had an ordinary game. He made 5 important saves but his passes were well intercepted by PSG players and also conceded an own goal in final minutes of the game.
Fabio (6/10): Fabio wasn't at his best in the game. His passing accuracy was poor and was also finding difficult to stop Neymar to get in spaces.
Andrei Girotto (6/10): Central Defender Girotto was verymuch upto the mark when he had the possession of the block but during PSG attacks he was often finding difficult to stop Mbappe and Paredes.
Jean Charles Castelletto (7/10): Castelletto held the defensive line throughout the game for Nantes. He had an amazing passing accuracy of 93% and made 2 important clearances and 2 important interceptions.
Sebastian Corchia (6/10): Throughout the game, Corchia struggled to get proper build up with Moutoussamy and Chirivella. He was good with blocks and clearances but failed to develop chances from defense for Nantes.
Pedro Chirivella (7/10): Chirivella had a great pass completion accuracy of 91%. He was also able to get passed PSG defenders in certain occasions to create chances for Nantes.
Samuel Moutoussamy (7/10): Moutoussamy was building up the game play with Chirivella throughout the game . He was outstanding in getting 93% accurate passes completion and had a shot on goal as well but it was off target.
Marcus Coco (7/10): Coco looked out of sorts in some situations when Nantes was on attacking front. But overall he was accurate with passes and was able to create problems for PSG defenders.
Ludovic Blas (7/10): In the game, midfielders Blas and Kolo made some terrific through runs to score goals. Blas had many chances to score but failed to convert.
Randal Kolo Muani (7/10): He had an excellent game with some very good crosses and build up chances to Blas and Coulibaly. Finally scored a goal in 76th minute to give Nantes a hope of getting back in the game.
Kalifa Coulibaly (6/10): Coulibaly was getting great support throughout the game from Blas and Koko but failed to convert every time. At the attacking front also his passing accuracy was only 56% which denied Nantes get more goals.
Substitutes
Dennis Appiah (5/10): After coming in as a substitute Appiah was unable to stop Paredes and Messi to penetrate the defense. In the end, he made a sloppy tackle which conceded own goal.
Osman Bukari (7/10): Bukari has been good with passing and build up. He also showed agile and swift movements which created pressure on Bernat and Diallo.
Quentin Merlin (7/10): Merlin changed the dynamics of the game in 2nd half for Nantes. He made some very good key passes to Chirivella and Moutoussamy for scoring opportunities.
William Geubbels (6/10): Geubbels was tactically brought in for creating more chances for Nantes in the game to attack. He had 80% passing accuracy but couldn't deliver much and his positions were well read by Wijnaldum to dent his movements off the ball.
Wylian Cyprien (6/10): In last 13 minutes of game, Cyprien was brought in for more pressing on PSG defenders but couldn't create that impact.
ALSO READ | Premier League: Aston Villa vs Brighton player ratings as Aston Villa bag a 2-0 win