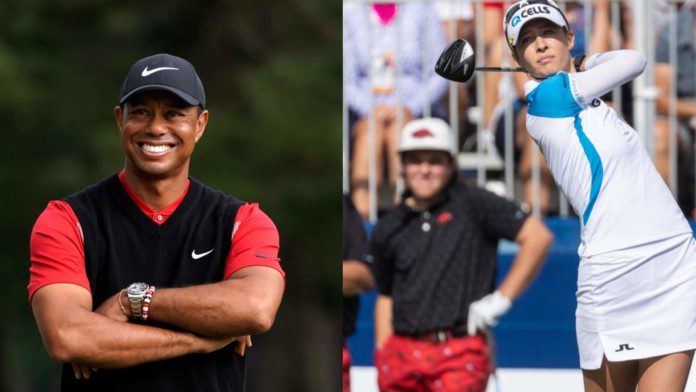 Nelly Korda, who had a scintillating year, made the list of a few women who played in the 'father-son/daughter' challenge. To make it even better, she met her idol, Tiger Woods at the PNC Championship in Orlando, Florida. Surely it was a dream moment for her, to meet someone she grew up watching.
If you don't know, the Korda family is quite active in sports. Nelly's parents Petr Korda and Regina Rajchrtova are former tennis players. Her father is a grand slam champion, who won the 1998 Australian Open. Talking about her siblings, her sister, Jessica Korda is also a golfer like her, while her brother Sebastian Korda is a tennis player.
'Fangirl' moment for Nelly Korda as she met Tiger Woods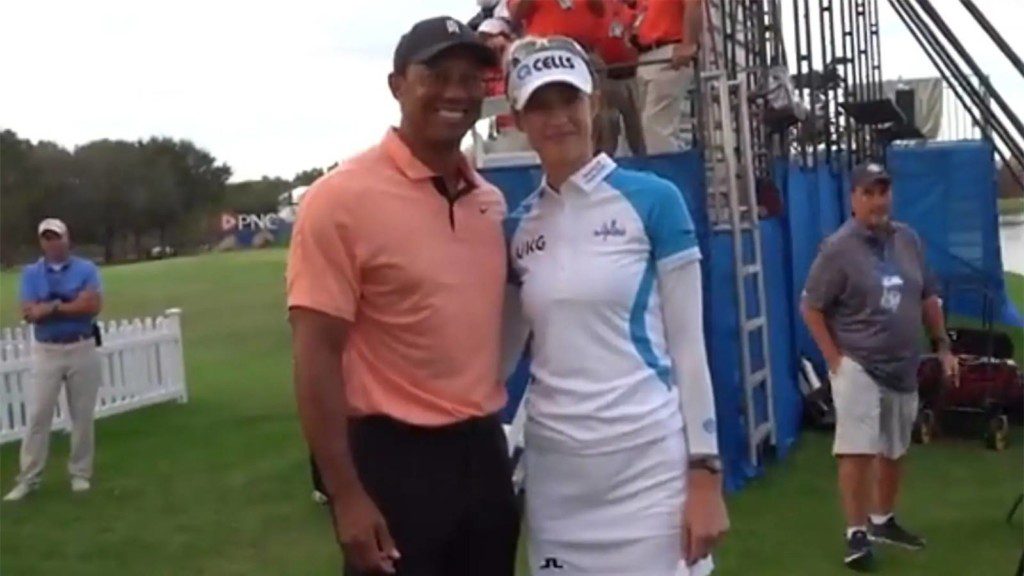 In the video, Nelly approached Tiger and gently said, "I didn't want to bother you right now but I was hoping I could take a picture with you." Tiger Wood agreed and was excited too, he replied, " Nelly! you got it. Done deal."
You can watch the full video here:
Then Nelly introduced her father and brother to him and they also took pictures, Later, Woods also inquired about the score and how's she doing. He also joked about the way Nelly carried her Father, Petr, throughout the game.
Later, during interaction with media, Woods praised Nelly's achievements recently. He said, "I have seen her play a lot, she did very well. She won her first major and gold. She's like Serena and Venus, she just has that fire, that inner drive… It's just fun to see someone at that age succeed as fast as she has and earned it."
Here's the video of the full interview:
Also Read: Youngest recipient of BBC Sports Personality of the Year