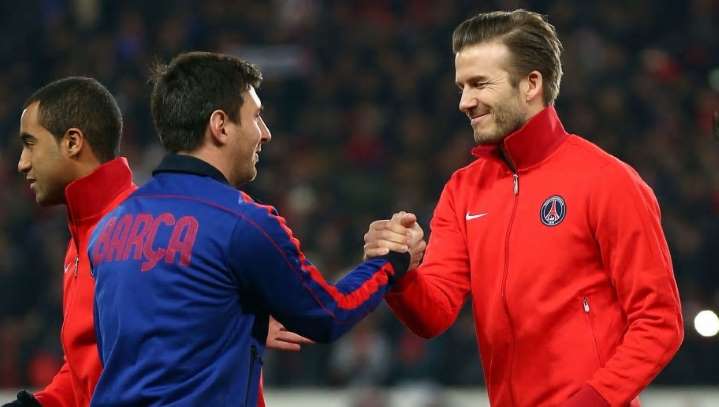 Ex-Manchester United and Real Madrid star, David Beckham feels that 'Lionel Messi' is a greater player than his long-standing rival Cristiano Ronaldo and he also believes that both stars are the level above the rest of the sports.
Beckham, former England captain faced Messi during a Champions League fixture in his last year as a player for Paris-Saint Germain. And he had also experienced playing against Messi during his last years at the Santiago Bernabeu.
"He [Messi] is alone in his class as a player, it is impossible that there is another like him, He, like Cristiano Ronaldo, who is not at his level, are both above the rest," Beckham told Telam.
In the quarter-finals of the 2013 Champions League, team Paris-saint Germain was in the lead at one level of the match but Messi's presentation changed all the scoreboard the same as Pedro scored for Barcelona. Through the goals rule, the Catalonian club went to semi-finals.
"We were leading before Messi came in, and once he came in, Barcelona scored," Beckham said.
He added, "Although I enjoyed playing at that level at my age, I do not like to lose. Our team played well. In both matches, we did things we should be proud of. We didn't lose against Barcelona, and that is something that should motivate us,"