The inevitable has happened. The divorce between Lionel Messi and Barcelona FC has happened which was not meant to be happened. Not only Barcelona fans, the whole football world is yet to digest what happened on 08th August 2021. However, the play has to go on. As mentioned in the famous Bollywood movie, the show must go on. In this article, we shall look on to about Lionel Messi's La Liga debut teammates and what are they doing at present.
In the tear filled press conference, which had the power to break the strongest of the human being, Lionel Messi reiterated his favoritism for Barcelona. He was filled with tears when he spoke about his separation from his love of the life, Barcelona FC. In the press meet, he mentioned:
These recent days, I've been giving lots of thought about what I could say, and the truth is that I can't think of anything, This is really difficult for me after so many years, being here my entire life, I'm not ready for this and honestly last year with all the nonsense, I was convinced I knew what I wanted to say but this year is not the same. My family and I were convinced I wanted to stay here, that's what we all wanted more than anything. We thought we'd be staying here in Barcelona, today I have to say goodbye to all of this. 
He joined the club when he was 13 and is leaving the club as a legend. However, he was optimistic about his return the club. Lionel Messi added.
I've been here so many years, my entire life since I was 13. After 21 years, I'm leaving with my wife, my three little Catalan-Argentine kids, and I can't tell you we won't come back because this is my home, and I promised my children that. I tried to behave with humility and respect, and I hope that is what remains of me when I leave the club
He also mentioned how the La Liga's sanctions played a huge role in the departure. Also, he said what he wanted to do with the contract.
My contract was never the issue … what I know is that I did everything I could. The club say it could not happen because of La Liga. I can guarantee you that I did everything I could to stay
How did Barcelona lined-up of Lionel Messi's La Liga debut?
Lionel Messi came on as substitute against city rivals Espanyol in 2004/05 season. The player had got the senior team call-up owing to his sensational performances in the youth squad. He came on as a substitute for the central midfielder Deco in the 82nd minute of the game. The Argentine legend became the youngest ever player to feature for Barcelona in an official competition. He was 17 years and three months when he made his debut for Barcelona.
Though Lionel Messi had made his debut against FC Porto for Barcelona, it was not registered as a senior team debut as it was a friendly game.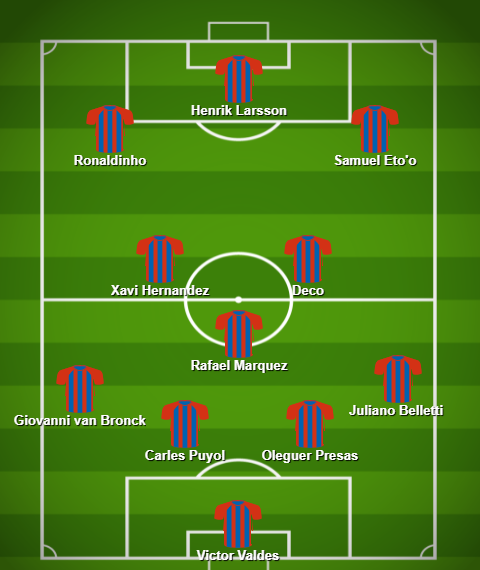 Where are Lionel Messi's La Liga debut teammates?
Victor Valdes was the goalkeeper for the game. After completing his pro-license for coaching. Victor Valdes is currently the manager of local Barcelona club called UA Horta. He has a fair bit of experience in coaching at the moment. The right back, Juliano Belletti is working as an assistant manager for a Brazilian Serie B club Cruzeiro. Belletti joined the team in February 2021.
Oleguer Presas, who was one of the two central defenders on Lionel Messi's debut, is working a local football school in Catalunya. On the other hand, Carles Puyol, one of the best defenders across the club, is working closely with Barca foundation aimed at helping the vulnerable section of children. The Dutch international, Giovanni van Bronckhorst also joined the management as an assistant manager for Feyenoord. Currently, he is working on managing the Dutch national team.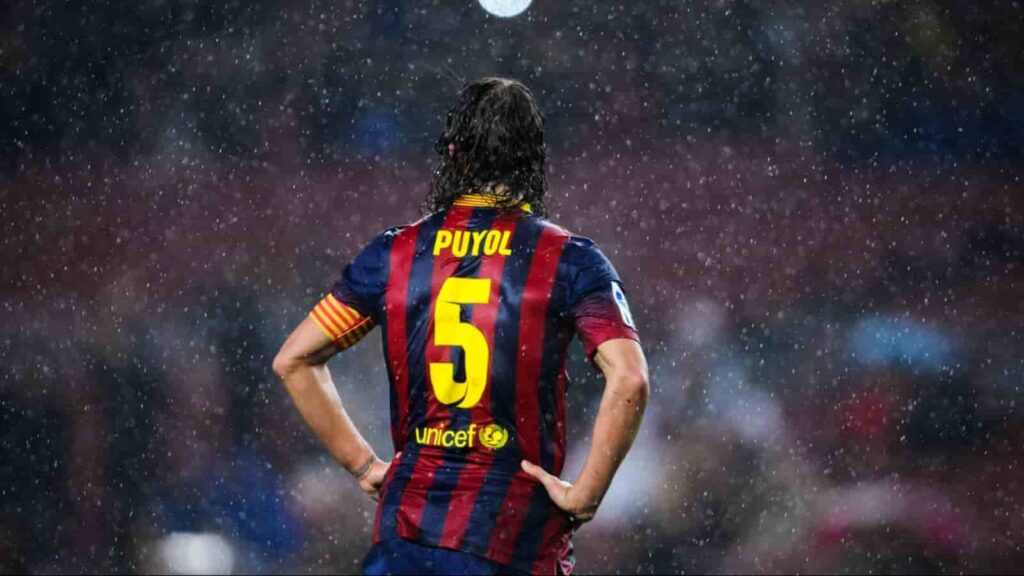 The defensive midfielder on Lionel Messi's debut, Rafael Marquez is currently working as youth team coach for the Spanish Tercara division team, Alcala. Deco, who paved way for Lionel Messi's La Liga debut, owns a football agency known as D20. He has the players like Fabinho and Raphinha. As we all know, Xavi is managing the Qatari outfit, Al Sadd.
One of the Lionel Messi's idol, Ronaldinho started the game on Lionel Messi's debut. It is fair to say that the Argentine eclipsed most of Ronaldinho's records. He is Brazilian tourism ambassador despite serving the jail sentence. Henrik Larrson is at Barcelona as the assistant manager to Ronald Koeman whereas Samuel Eto'o is the Legacy Ambassador of Qatar World Cup 2022. Andres Iniesta, who also started on the bench on Lionel Messi's debut is featuring in the J-League for Vissel Kobe. Frank Rijkaard was the gaffer on Lionel Messi's La Liga debut who had an infamous ending to the career. He left management and is enjoying his time with the family.
Also Read: Manchester United top goalscorer from every Premier League season