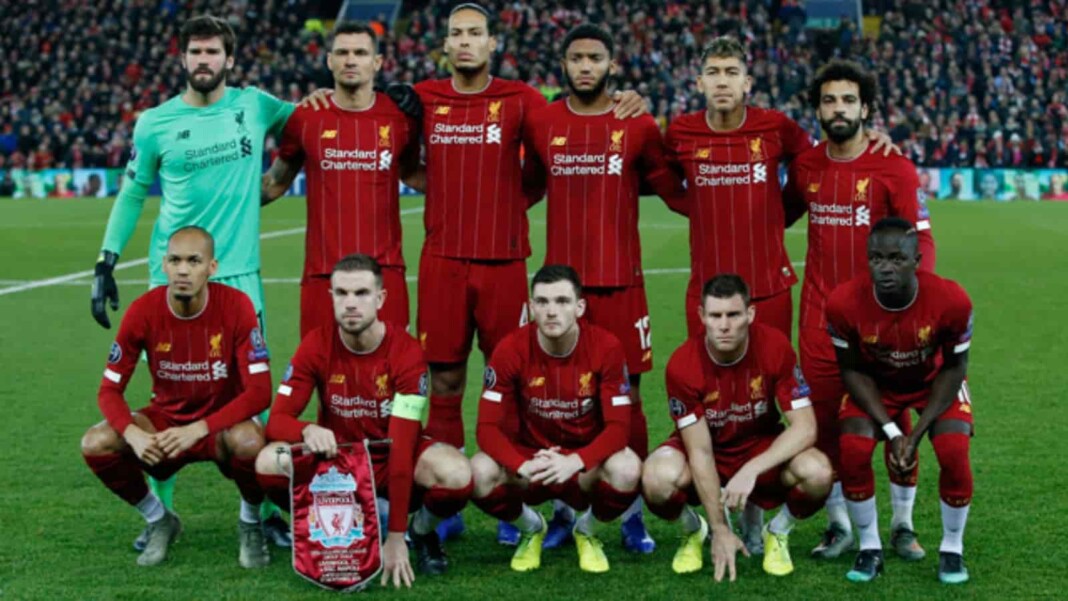 Liverpool will begin their Premier League season in 2021/22 against newly promoted Norwich City on August 14th.
The Reds will next welcome Burnley in their first home encounter of the season on August 21st, before hosting Chelsea to Merseyside on August 28th. They will face the fiercest rivals Manchester City and Manchester United in October, hosting Pep Guardiola's side on 2nd October before flying to Old Trafford on 23rd October.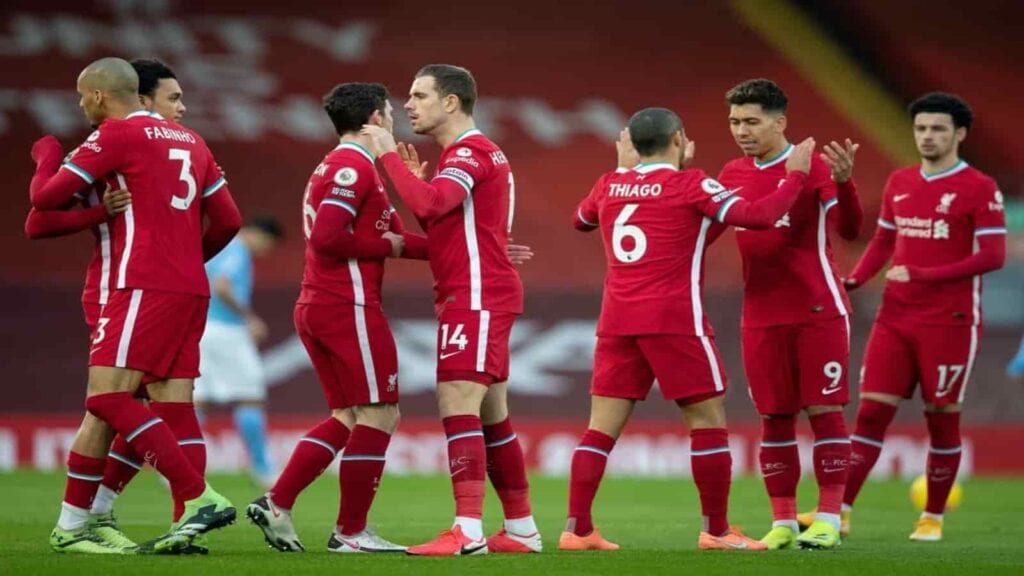 The Reds then face Tottenham Hotspur in North London on December 18th, before visiting Leeds United on Boxing Day. They'll next travel to Leicester City on December 28th before meeting Chelsea on New Year's Day at Stamford Bridge.
On 19th March, Liverpool will host Manchester United at Anfield, before traveling to the Etihad to play Man City on 9th April, and hosting Everton two weeks later on 23rd April. Liverpool's league campaign will conclude on May 22nd, when they host Wolves at Anfield.
Liverpool Fixtures Premier League 2021-22
| | | |
| --- | --- | --- |
| Date | Time | Fixtures |
| 14/08/2021 | 15:00 | Norwich City v Liverpool |
| 21/08/2021 | 15:00 | Liverpool v Burnley |
| 28/08/2021 | 15:00 | Liverpool v Chelsea |
| 11/09/2021 | 15:00 | Leeds United v Liverpool |
| 18/09/2021 | 15:00 | Liverpool v Crystal Palace |
| 25/09/2021 | 15:00 | Brentford v Liverpool |
| 02/10/2021 | 15:00 | Liverpool v Manchester City |
| 16/10/2021 | 15:00 | Watford v Liverpool |
| 23/10/2021 | 15:00 | Manchester United v Liverpool |
| 30/10/2021 | 15:00 | Liverpool v Brighton |
| 06/11/2021 | 15:00 | West Ham United v Liverpool |
| 20/11/2021 | 15:00 | Liverpool v Arsenal |
| 27/11/2021 | 15:00 | Liverpool v Southampton |
| 30/11/2021 | 19:45 | Everton v Liverpool |
| 04/12/2021 | 15:00 | Wolverhampton v Liverpool |
| 11/12/2021 | 15:00 | Liverpool v Aston Villa |
| 15/12/2021 | 20:00 | Liverpool v Newcastle United |
| 18/12/2021 | 15:00 | Tottenham Hotspur v Liverpool |
| 26/12/2021 | 15:00 | Liverpool v Leeds United |
| 28/12/2021 | 15:00 | Leicester City v Liverpool |
| 01/01/2022 | 15:00 | Chelsea v Liverpool |
| 15/01/2022 | 15:00 | Liverpool v Brentford |
| 22/01/2022 | 15:00 | Crystal Palace v Liverpool |
| 09/02/2022 | 20:00 | Liverpool v Leicester City |
| 12/02/2022 | 15:00 | Burnley v Liverpool |
| 19/02/2022 | 15:00 | Liverpool v Norwich City |
| 26/02/2022 | 15:00 | Arsenal v Liverpool |
| 05/03/2022 | 15:00 | Liverpool v West Ham United |
| 12/03/2022 | 15:00 | Brighton v Liverpool |
| 19/03/2022 | 15:00 | Liverpool v Manchester United |
| 02/04/2022 | 15:00 | Liverpool v Watford |
| 09/04/2022 | 15:00 | Manchester City v Liverpool |
| 16/04/2022 | 15:00 | Aston Villa v Liverpool |
| 23/04/2022 | 15:00 | Liverpool v Everton |
| 30/04/2022 | 15:00 | Newcastle United v Liverpool |
| 07/05/2022 | 15:00 | Liverpool v Tottenham Hotspur |
| 15/05/2022 | 15:00 | Southampton v Liverpool |
| 22/05/2022 | 16:00 | Liverpool v Wolverhampton |
Also Read :Tottenham Premier League 2021-22 Fixtures and Schedule