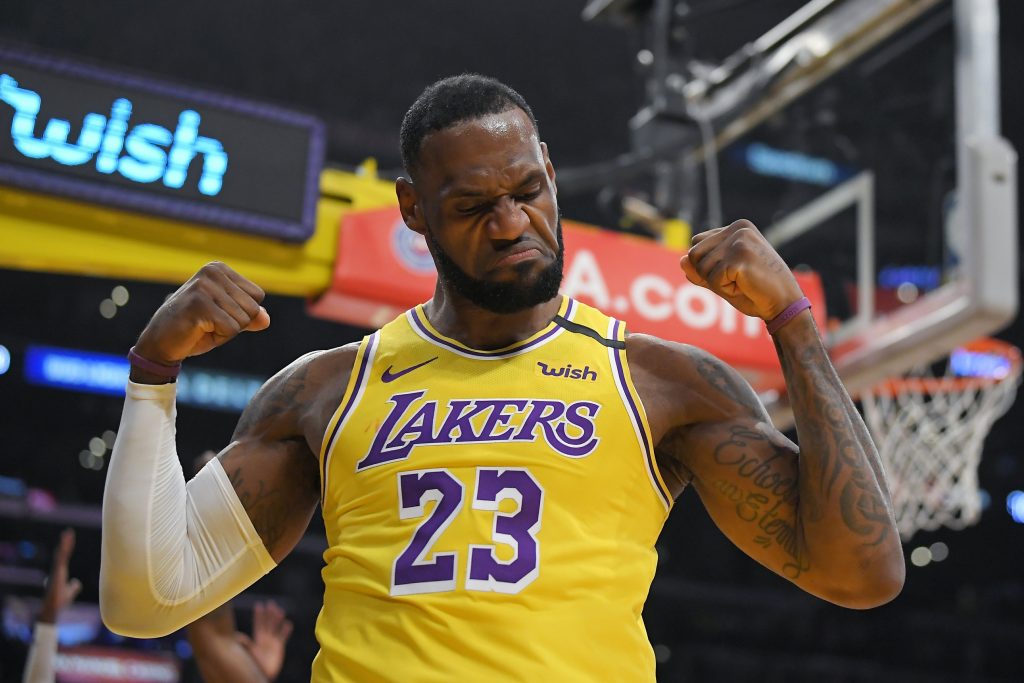 The Los Angeles Lakers are swiftly taking back their victories. Previously, Anthony Davis and Dennis Schroder were sidelined due to injury and health protocols respectively. As a result, the Los Angeles Lakers were on a 4 games loss streak. The straight losses significantly criticized LeBron James and team for falling apart without their support Anthony Davis and Dennis Schroder. LeBron James recently revealed in an interview that the team is going to bounce back hard in search of vengeance. So have they done closing their last two games on high notes. Mychal Thompson revealed his thoughts regarding LeBron James on social media.
LA Lakers faced the mighty Golden State Warriors in their last game. Damian Jones, the latest Lakers 'signing made his debut in this game as well. The fans awaited this rivalry between LeBron James and Stephen Curry. However, it turned out to be a one sided affair as soon as the half time whistle blew. Lakers closed the first half with 73-44 with a vintage LeBron James buzzer beater. The franchise suffered huge loss with two major players out of the roster. However, Dennis Schroder made it back while AD is still recovering.
Mychal Thompson showers his praise for LeBron James
The former NBA champion Mychal Thompson took it to social made to praise the GOAT. Klay Thompson's father, Mychal was really impressed with LeBron James 'latest performance. He said, Lebron in the open cort is the 3rd most UNSTOPPABLE play in NBA HISTRY…Wats 1 n 2? Thats easy…1)Kareems hook…2)Shaq's Dunks…"". LeBron was a monster when he had an open court in front of him. May it be transition offence or a counter, he always throws down his signature Toma-Hawk dunk. NBA legends Kareem and O'Neal had their signatures as well. Kareem's hook shot and Shaquille O'Neal's ruthless dunks earned respect throughout the NBA history. Mychal applauds the same as he shared his initial years at the Lakers along Kareem Abdul Jabbar.
LeBron now stand #3 in the line of superstars. He himself is a legend in the game. In his 18th career season, he never seems satisfied. The Lakers have maintained their #2 spot in the West. Hopefully they relish their dream as a back-to-back champion.
Also Read: James Harden's 7th Triple-Double helps Nets escape past Spurs in OT