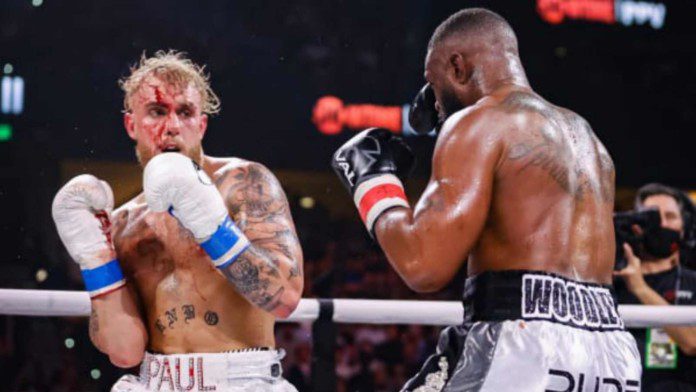 Jake Paul has done it again, beating Tyron Woodley in their rematch but this fight ended without the involvement of the judge's decision as 'The Problem Child' took out 'T-Wood' with an overhand right in the sixth round.
Jake now improves his record to 5-0 and silenced his critics with a knockout win over another experienced MMA fighter. But he didn't walk away from it without serious damage being dealt.
Jake was caught on the forehead by the former UFC welterweight champion's elbow which the referee called an accident. However, it did leave a nasty gash that bled profusely and obstructed his vision.
Jake however mentioned that he was fine and wasn't too bothered by the cut. His brother, Logan Paul took to Twitter to give us a glimpse of the cut his younger brother received and you can notice how deep and wide the cut is.
But we believe Jake Paul when he says that he isn't too bothered by the cut as he has just cemented himself as a professional fighter with a stunning knockout.
Jake Paul calls out Nate Diaz and Jorge Masvidal, calls Tommy Fury "a b****"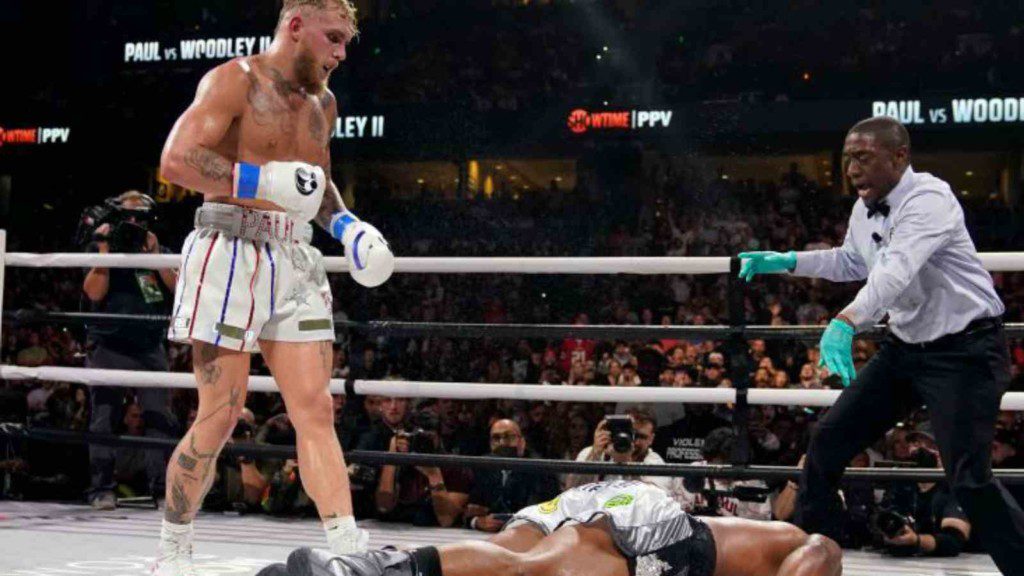 With Jake Paul winning by a sensational knockout over Tyron Woodley, he had a lot of stuff to say about his opponent and even called out Nate Diaz and Jorge Masvidal, both UFC stars who were ringside for their rematch.
"Masvidal and Nate Diaz, y'all are some b***es for leaving this arena, because I know you don't want that s**t. I'll take out both of y'all next. Just get out of your contracts with daddy Dana and I'm f** them up too. Anyone, anytime, anyplace."
He even blurted out his thoughts on Tommy Fury calling him 'a b** for pulling out of the fight.' Now it remains to be seen what Jake Paul does, whether he will schedule a fight with Tommy Fury or continue on his current road of taking out UFC stars.
Also Read: "Tommy would've looked a lot worse than that," Jake Paul claims Tyron Woodley is tougher than Tommy Fury