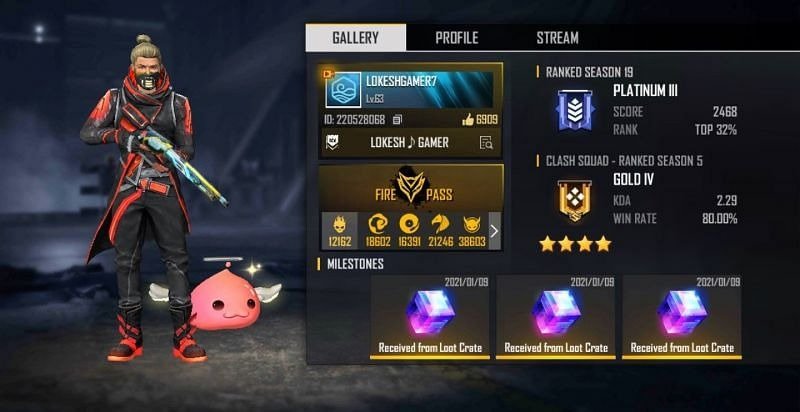 Lokesh Gamer is a well known Free Fire content creator from India. He has a subscriber count of more than 6.68 million and still rising on YouTube.
This article focuses on his Free Fire ID, Stats and other in-game details in January 2021.
His Free Fire ID is 220528068 and his IGN is "LOKESHGAMER7".
Free Fire Lokesh Gamer Stats and more:
Lifetime Stats:
Lokesh Gamer has played 1195 solo matches and came out victorious in 124 of them. His win rate is about 10.37%. He registered 2129 kills in this mode which translate to K/D ration of 1.99.
In duo mode, this popular Youtuber has played about 1478 matches and won 142 of them. He carries a win rate of 9.60% and K/D ratio of 1.84 with a total of 2454 kills.
When it comes to squad matches Lokesh Gamer has played 3235 matches and dominated 693 of them, giving him a win rate of 21.41%. He has annihilated 5951 opponents which gives him a K/D ratio of 2.34.
Ranked Stats: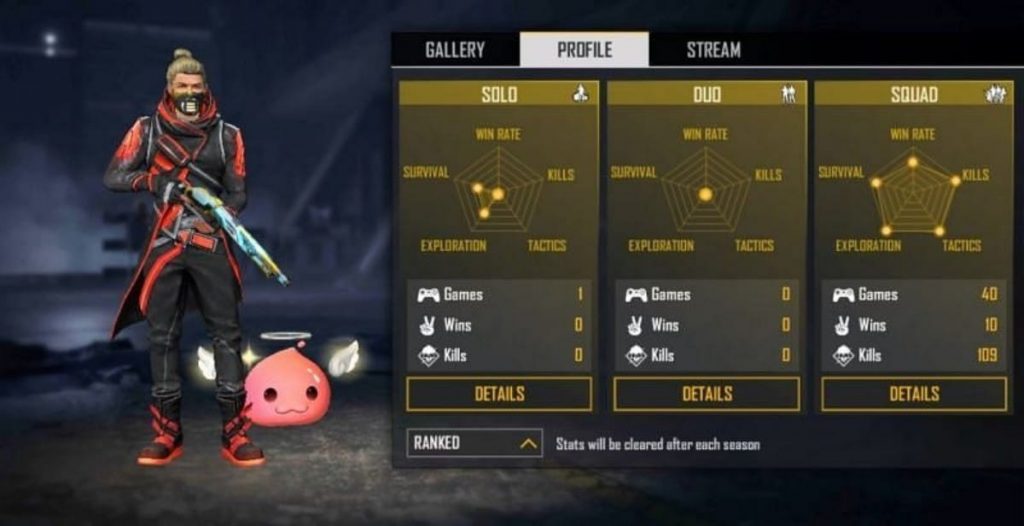 Lokesh gamer in Free Fire has successfully played 40 squad matches and won 10 of them which translate to a win rate of 25%. He killed 109 opponents in these matches with a K/D of 3.36. He likes to play with squad matches as it requires more strategies and playing with friends is always fun.
He has also played 1 solo match in this ranked season. He skipped on the duo matches as he doesn't find that mode exciting much.
Also Read: Gyan Sujan in Free Fire: Free Fire Stats, real name, K/D and more