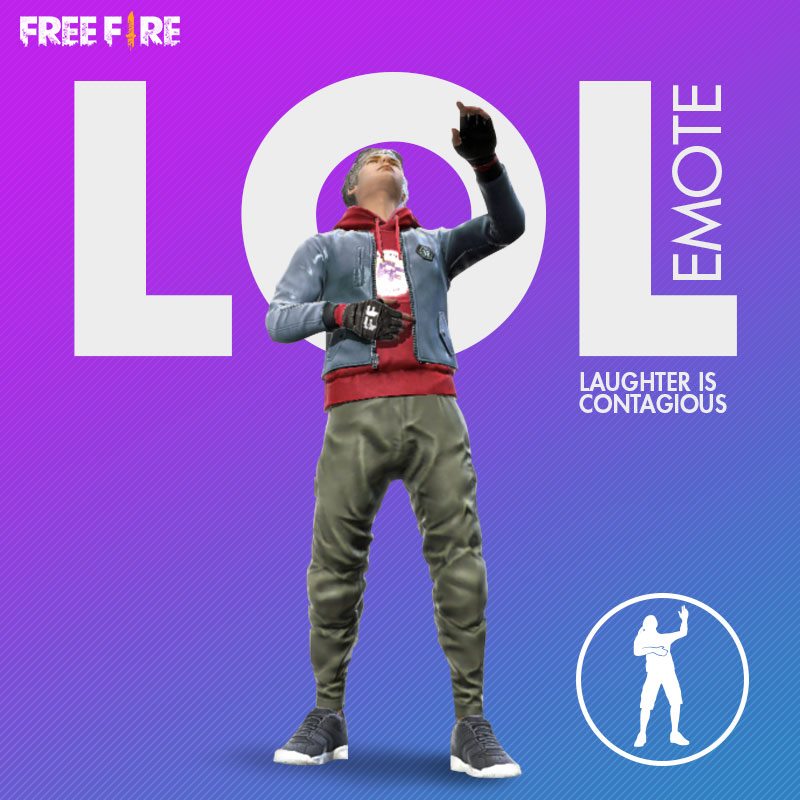 Free Fire has a unique collection of emotes in the latest OB27 update. The developers at Free Fire never miss a moment to surprise players and their worldwide fans. With every new update, they release new features such as exclusive items, new characters, emotes, and pets. LOL Emote in Free Fire has been introduced to the fans. This emote has already been a part of the game before. Let's dive more into the details below.
LOL Emote in Free Fire: All You Need to Know
The LOL emote in Free Fire is one of the coolest emotes to try your hands on. Also, it is the rarest emote to try your luck in. You can either get in the spins or in the ongoing events and offers of the game. This emote is the most underrated and is not easy to get in the game.
The demand for the LOL emote is increasing day by day. It is now one of the most demanding emotes in the Free Fire game. Also, the emote is very friendly in the in-game activities. In case you're looking for some entertainment source in the game, this LOL emote would be your source for it.
The new Fever Event is out now in Free Fire. The event will go till April 25. The complete list of prizes in the new Fever Spin Event is as:
Airspeed Ace Bundle
Scythe – Airspeed Ace
Red Hot bundle
Moon Flip emote
2021 Lunar New Year (Top)
2021 Lunar New Year (Bottom)
2021 Lunar New Year (Shoes)
Pet Skin HipHop Shiba
2021 Lunar Fest (Top)
2021 Lunar Fest (Bottom)
2021 Lunar Fest (Shoes)
Vampire Backpack
Wings of Devil parachute
Fiery Flames Surfboard
Dragon Lair Backpack
Cube Fragment
Diamond Royale Voucher
Gold Royale Voucher
Gun crates and misc. items
Also Read: Airspeed Ace Bundle in Free Fire: Expire Date, Features, and More