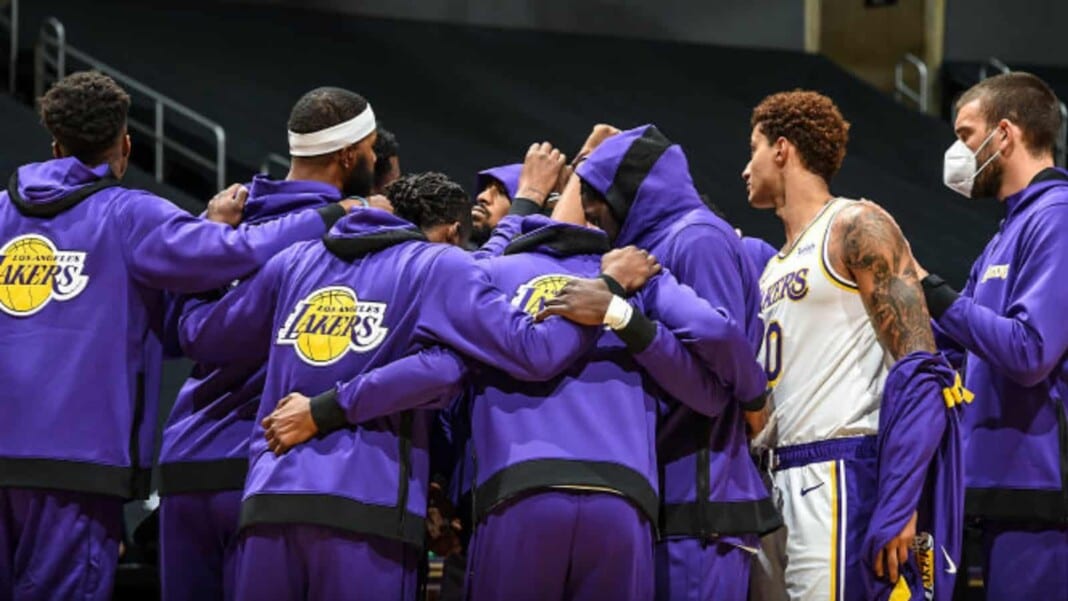 The Los Angeles Lakers are determined to change their fortune. After falling off from the playoffs spot, the team is etching hard to finish in the top 6 Los Angeles Lakers secured their 2nd consecutive win. This time it came against the hot heads New York Knicks. Although Anthony Davis played a huge role in the recent victories, the defense has been on point. Los Angeles Lakers are known for their lockdown defense. Now while their talisman LeBron James is sitting out, they continue to display the same efforts on the back court.
As far as today's game is concerned, the Knicks lagged offensively. Despite Julius Randle getting 31 points and Derrick Rose 27, they could not win. The Lakers were pretty determined offensively with Kyle Kuzma, KCP and Wesley Matthews lining up clutch three pointers. The game was intense and the lead went back and forth throughout the game. But major attention was given on the defensive court. Andre Drummond grabbed 18 rebounds in the game. His dominance both on the front and back court has accounted for huge returns. The Los Angeles Lakers have now somewhat closing on finishing in the top 6.
 Los Angeles Lakers defense winning games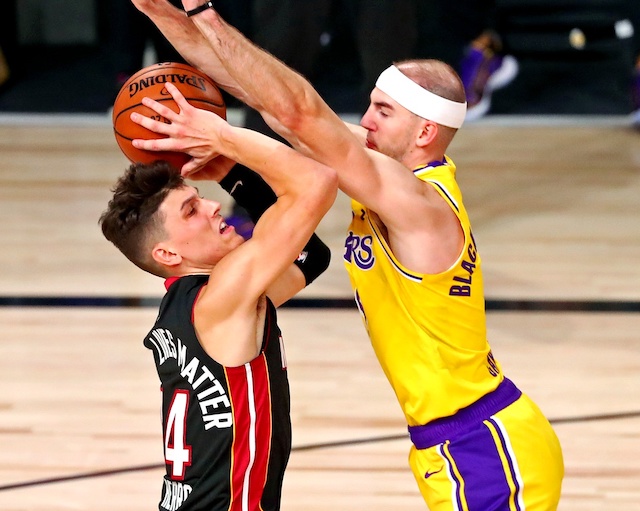 Despite the wins, Los Angeles Lakers are missing LeBron James. The king was the major glue for the side. He used to run offense to defense and call out the play in every possession. Even on the defensive end, he would double team weaker sides and ask for help defense. However, in his absence, the Los Angeles Lakers haven't put down their reputation of being #1 on the defensive end. A major part of this defensive poweress has been handled by Alex Caruso. Frank Vogel aid, "Alex Caruso has stepped up big time these last two games," Vogel said.
"He really has. For all of the talk about Anthony (Davis) in the last two games and his high-scoring totals, Alex has had his highest-scoring totals of the season in the last two games as well… without skipping a beat on the defensive end, where he's an elite defender." As Los Angeles Lakers gear up to get into the top 6, they haven't let down their defense. And it is high time that Alex Caruso is included in the All defense team for the 2020-21 season.
There are many potential players like Talen Horton-Tucker who won the game today. His last minute three-pointer got the team to a 2-point lead. Now, in Caruso's absence he started as the point guard and did a decent job. The Los Angeles Lakers are thriving more than ever. If they finish their remaining games on a high note, there is a mild chance they slide into playoff spot.
Also Read: "Important stretch for them": Dunk machine Vince Carter wants Brooklyn Nets to bring back James Harden on court