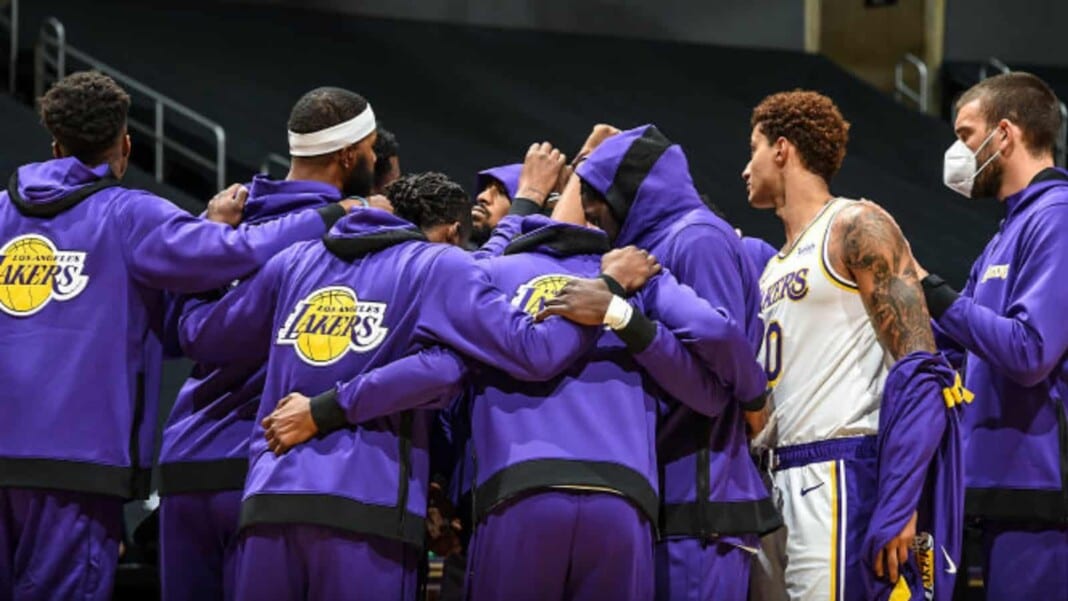 The Los Angeles Lakers have de-ranked severely after their injury woes. Recently, LeBron James and Anthony Davis made their comeback, yet failed to secure a win. Despite that Los Angeles Lakers haven't put their morality on the ground. Rather, the team ensured a huge win over the Phoenix Suns despite being shorthanded. Anthony Davis led the Los Angeles Lakers to an impressive win while keeping alive their playoff contention. More than a win, Los Angeles Lakers need to focus their momentum towards a team game to win their last 4 remaining games in the regular season. Moreover, they have to pray Portland Trail Blazers lose their remaining fixtures.
Los Angeles Lakers, the defending champions were once #1 seeded in the western conference. However, their injury concerns forced them to deplete on their positions more often. The team is now #7 in the conference which is their major issue. LeBron James previously condemned the format of play-in. He was upset over the format being in practise even after the bubble season. As the Los Angeles Lakers trail to Portland Trail Blazers, it is very important for them to surpass Damian Lillard and squad to save themselves from the play-in.
Los Angeles Lakers need to overthrow Portland Trail Blazers to secure playoff spot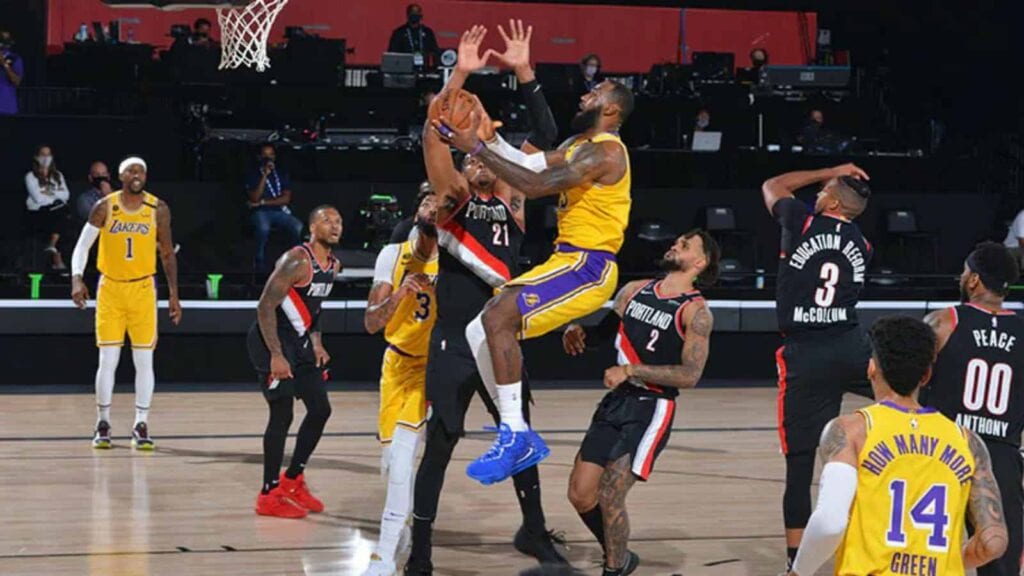 If the Los Angeles Lakers enter the play-in, it will overburden them limiting their chances to defend the titles. This season started with minimal rest. While playing the play-in and then playoffs will exhaust the players. LeBron James who is 36-YO right now is also injry prone. His recovery rate is not that fast and accurate compared to his younger years.
Los Angeles Lakers will face teams like Golden State Warriors, Memphis Grizzlies and San Antonio Spurs if they end up in play-in. This might be a tough jib for their side to get past fierce players. As the Los Angeles Lakers battle for their 6th position, it is very important to get through Portland Trail Blazers. The Blazers are already geared up for action. Both their wing players Damian Lillard and CJ McCollum are in top notch form. While Jusuf Nurkic is back in form.
The Los Angeles Lakers fans are praying hard for their team to end up in top 6. Since the Lakers lost their series to Blazers, they will stay behind Portland if their points are tied. Los Angeles Lakers need a huge miracle which might just workout for them. Portaland will face Huston, Utah, Suns and Nuggets in their last 4. This very much makes a space for Los Angeles Lakers to slide in as they have easier games ahead.
Also Read: "Hall of Famer Kobe Bryant": LeBron James shows his gratitude to Kobe Bryant ahead of his Hall of Fame induction