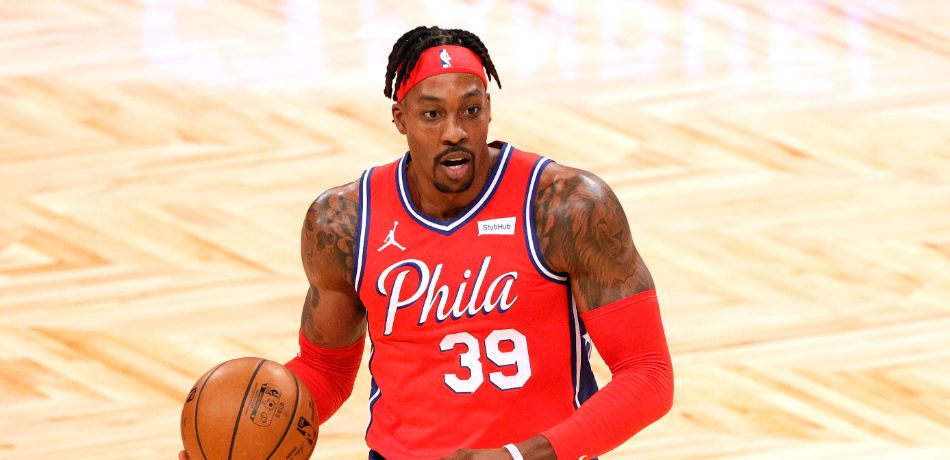 The Los Angeles Lakers are one of the most determined teams. Being led under LeBron James has made them fierce and strong. These traits helped them hold on to their quest for the championship run last year. However, LeBron James has been ruled out with a high right ankle injury. This has been their major drawback. The Philadelphia 76ers are completely on a different show. They are the best team in the Eastern Conference and are on a winning streak. Especially against the LA Lakers as two of the former team members reunited with their champion team.
Danny Green and Dwight Howard were the most essential roster packs last year. Starter Danny Green was a scoring machine for the Lakers in regular season and playoffs as well. While Dwight Howard and LeBron James had a different chemistry. The way the veteran finished under the rim last year was inspirational considering his age. Lakers showed their gratitude and presented them with their rings during the pre-game ceremony. However, both the players were the reason Lakers fell sort of their winning today.
Philadelphia 76ers' Danny Green make a hard time for LA Lakers
The Los Angeles Lakers were playing without LBJ and Anthony Davis. Being so deprived has backed them off. Even Philly was without their superstar scorer Joel Embiid. Despite that, the game ended with 101-109 with a tough fight back by the purple and gold. Kyle Kuzma, Dennis Schroder and Montrezl Harrell ended their night with 20 and more points. Lakers had a few dozen fans and they were disappointed with the performance today.
The Philadelphia 76ers had a great night. Especially Danny Green. He found his momentum and splashed a number of three pointers on his former court. It was his familiar ground and he was steaming hot beyond the triple arc. Dwight Howard ended up his night being tossed out of the game with a second technical foul. He tussled against Montreazl Harrell and a lively physical battle got him out of the game. Danny Green ended his night with 28 points and sealed the deal for the Philly. This is a hard time for the Lakers. They are unsure of LeBron's return and even AD is out. The team slid down a spot in the table and may see more downfall if they don't act now.
Also Read: Aaron Gordon moves to Denver Nuggets from Orlando Magic