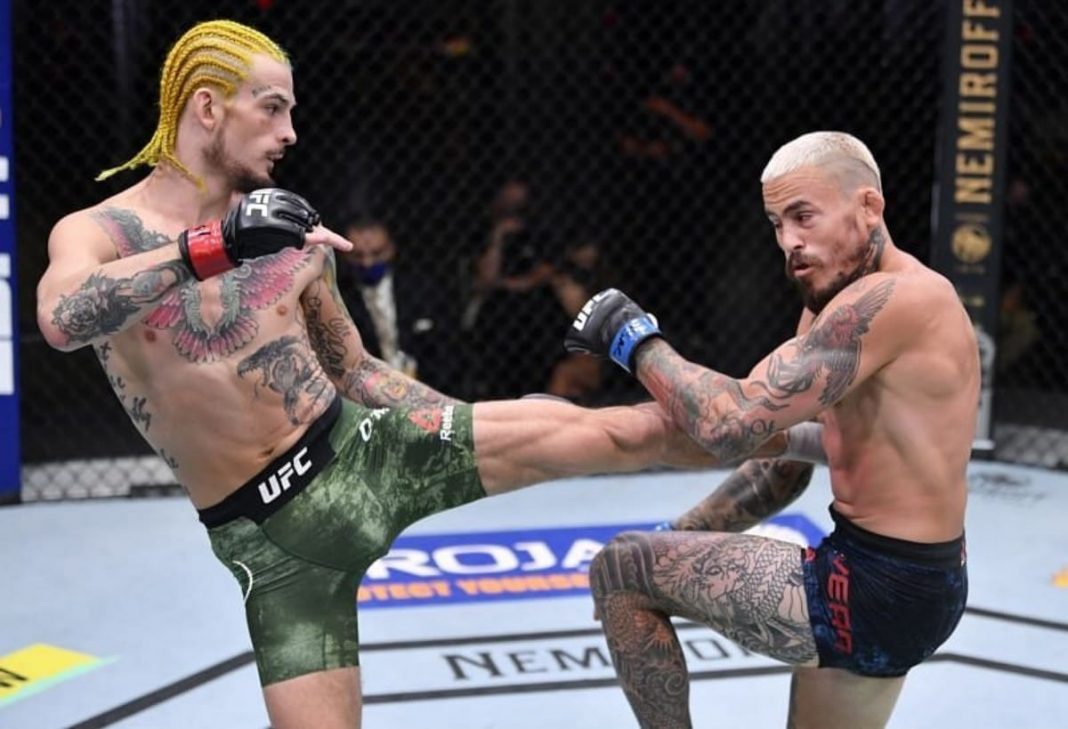 UFC Bantamweight contender Sean O'Malley is scheduled to fight Thomas Almeida at the UFC 260 this Sunday on 28th March. Though the fighter has a new challenge ahead of him, he still is caught up on the defeat against Marlon Vera at UFC 252 last August. The fighter lost by KO in the very first round at the co-main event.
Going into the fight, Sean O'Malley was undefeated with a record of 12-0-0 but due to an unfortunate moment the fighter lost against Vera and came off 12-1-0 with his first ever defeat. There were a lot of hopes and talks that Sean O'Malley would extend his record to 13-0-0. The fight ended after he fell to the ground with a leg injury which allowed Vera to blast him with a flurry of punches.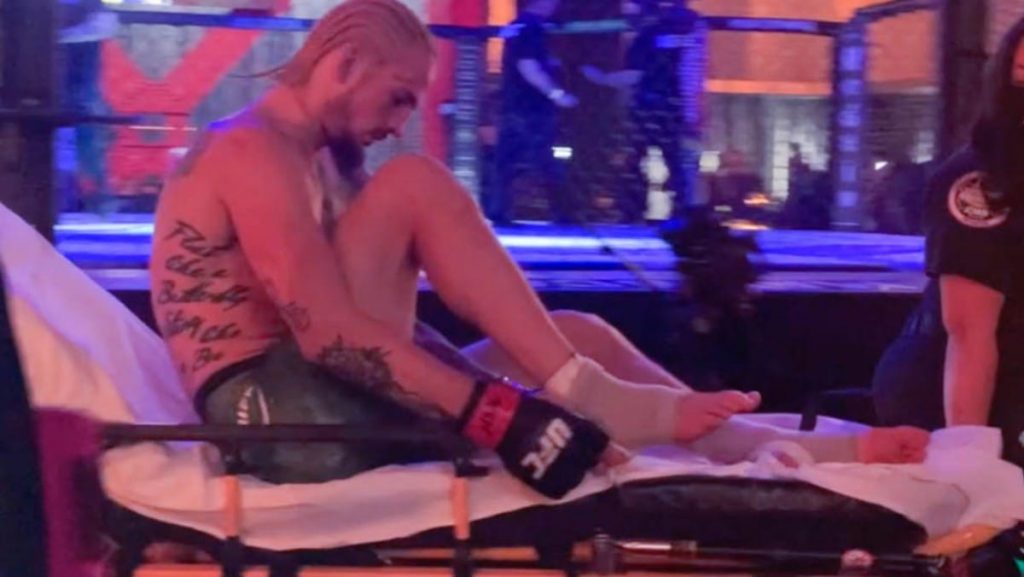 Sean O'Malley spoke out in the recent UFC 260 media day talking about his last fight and says he still believes if it wasn't for his injury he would be 13-0. The bantamweight fighter just can't accept his first defeat. He doesn't feel like he was "defeated".
"Eventually, I'm going to lose – I'm not worried about not losing," O'Malley said during the UFC 260 media day. "I do jiu-jitsu with some really good people, I train with really good people. I lose in the gym. Losing's not that big of a deal really. One of these days, I'm going to lose a fight, and hopefully it's not going to be due to an injury."
"I feel undefeated," says Sean O'Malley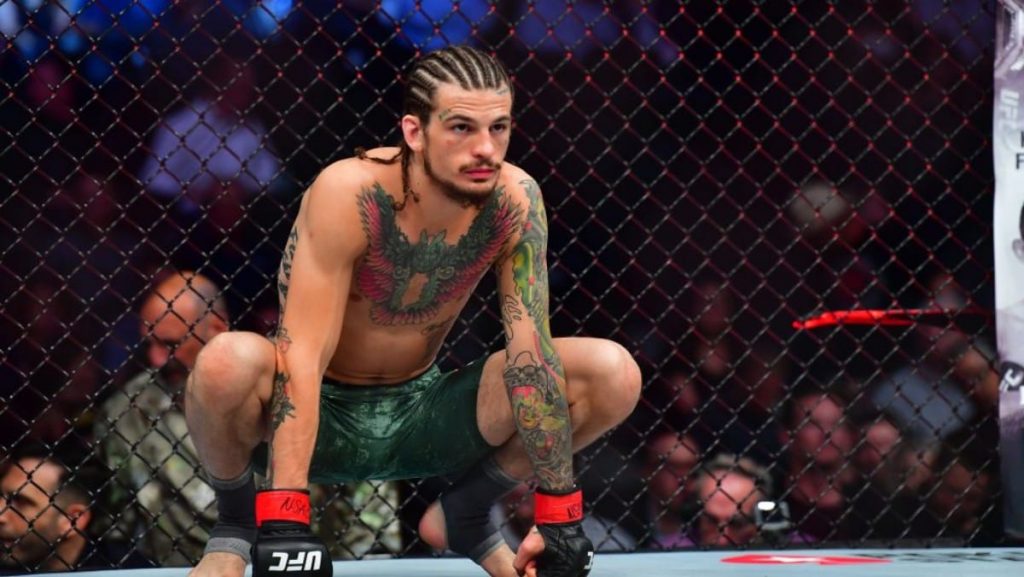 Sean O'Malley believes that if it wasn't for his injury he would remain undefeated on papers. Nevertheless, he feels like he has not been defeated. "The way I lost that last fight, it wasn't because he was a better fighter, [or] he was more skilled. How many leg kicks have been thrown from when that happened until now, and how many times has that happened where you got drop foot? He didn't take me down. My leg completely gave out, and I landed on my back."
O'Malley was looked like a title contender for the bantamweight division leading to his Marlon Vera fight because of the previous performances he put up in the promotion. The fighter though was taken wrongly by a lot of people with the way he handled his first loss. "Losing a fight to me, it's not a big deal," he explained.
"You guys ask me how I feel? I'm like I feel undefeated. Then you guys say 'be yourself,' and I'm like OK, I feel undefeated. Then they're like, 'No, don't be yourself, act like you can handle a loss.' I don't mean you obviously, just people in general."
Related: Sean O'Malley and Ariel Helwani talk about UFC 260
Also read: "Dana feels like I approached Herb. Which I didn't," says Dan Hardy on Dana White misinterpreting the Herb Dean situation