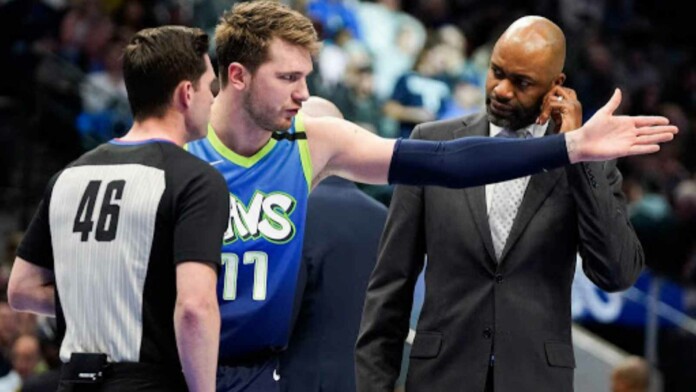 The Dallas Mavericks have braved past all their odds recently and solidified their chances of making it to the playoffs already. Luka Doncic, the young guard for the team has carried them all over the top 6 with some outstanding highlight plays. The team ensured 9 out of 12 wins in their previous matches where Luka Doncic has been a huge motivation. With his growing performance and career, there is another thing that the team will mind growing for Luka Doncic. His technical fouls tally has been increasing at an alarming rate. An otherwise smiling individual, Luka Doncic goes hard on the referees when there is an error of decision. However, former NBA champion Kendrick Perkins supported Luka Doncic's contention with justification.
The Slovenian international plays the game with the basic ethics. He always smiles even at tough situations to motivate the team hustle further. But is strictly intolerant about the wrong decisions. Sometime the sensitive decisions that are game changing come out to haunt Luka Doncic and he straight away starts cursing the referees for this. However, with the season's last stretch, Luka Doncic cannot afford to give away his cool and put his squad in jeopardy. The Mavs have had a long stretch of wins to be placed in the top 6 and they would not want to give up their spot owing to these silly mistakes.
Kendrick Perkins backs Luka Doncic on his arguments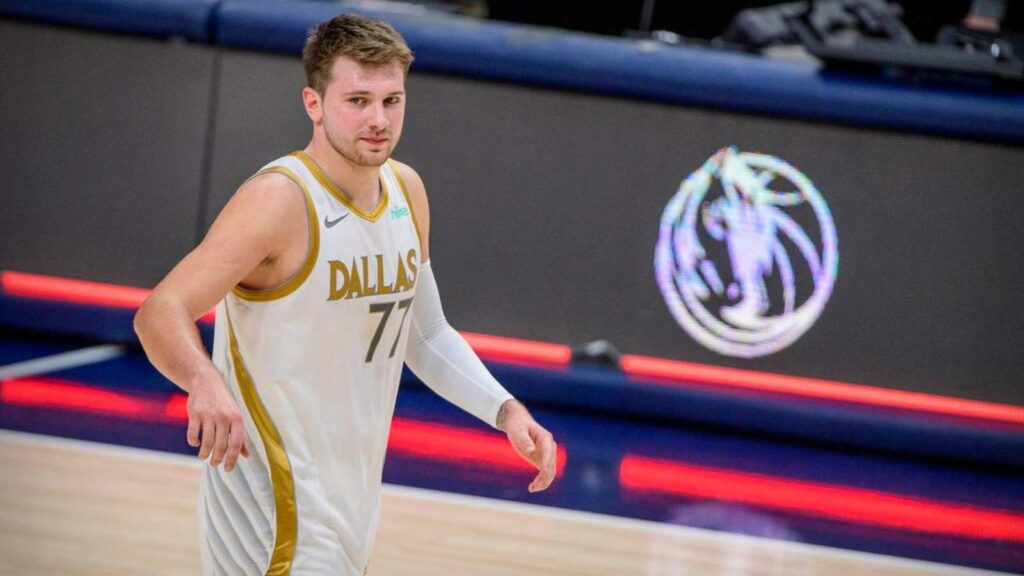 Luka Doncic is very well aware of the consequences that can happen with his vulnerability at stake. He was critical about the same in his recent interview where he stated sympathy for his outburst on officials. But former NBA champion turned analyst, Kendrick Perkins seconded Luka's dramatic approach. He somehow says his younger self in Doncic. Kendrick expressed, "Referees must realize that this is an emotional game. Everyone is not going to be soft-spoken. Sometimes guys are going to overreact in a certain type of way because you're in the heat of the battle."
"So it's hard to calm down… I'm an emotional guy. Guys who led the league in techs, like Luka, Russell Westbrook, and myself, we can't help that, we have more passion for the game than guys like yourself," said Perkins. KP was of opinion that certain things are a result of the heat of the moment and the officials should keep that in mind. It is tough to control games at sensitive moments and giving away techs is not the solution.
Dallas Mavericks are playing their best season in the last 5 years. They have outdone better teams with their team game. Even Luka Doncic is controlling the game with the best IQ like any other veteran player. He is already averaging 28.5 points, 8.1 boards and 8.9 assists per game. He is in the run for MVP as well. But he needs to keep in mind his subtle actions that can lead to dire consequences.
Also Read: 'Suffocating defenders': Doc Rivers opens about His Airness; Michael Jordan's Greatness