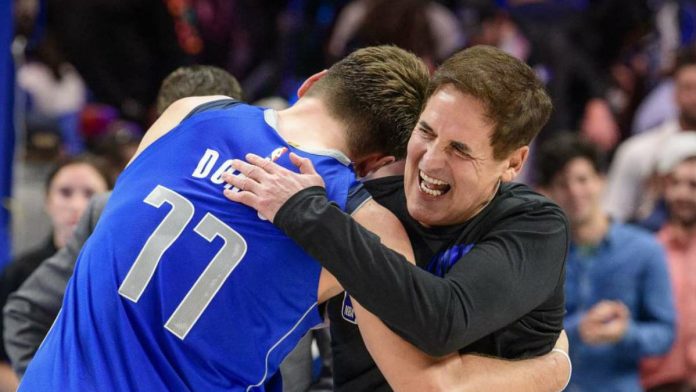 With Dallas Mavericks being 111-113 down, it was only one player that Dallas Mavericks were itching to find to score the buzzer beater, Luka Doncic. Having got the ball, Doncic did not even get a glimpse of the rim and took a tumbling out which ended up being a perfect shot from behind the arc with Mavericks winning the game 114-113 against Memphis Grizzlies.
According to ESPN Stats & Information, this was the fourth game-tying or go-ahead 3-pointer in the final five seconds of the fourth quarter or overtime in Doncic's career, including the playoffs, surpassing the Denver Nuggets' Jamal Murray for the most such shots since Doncic entered the league in 2018-19.
Luka Doncic knocks unusual game winning shot to lead Dallas Mavericks inch past Memphis Grizzlies
"I was really surprised when it went in," said Luka Doncic, who celebrated the game-winner he called "kind of lucky" by calmly walking to the baseline before raising his hands in triumph and being mobbed by his Mavericks' teammates. "Those are the best feelings ever."
It took a minor miracle for Doncic to even have a chance to deliver a victory for Dallas. After Doncic missed a free throw with 3.2 seconds remaining, Grizzlies shooting guard Grayson Allen grabbed the rebound and was fouled a second later, with the Mavs trailing by two points.
Allen, who entered the game as a 90.6% free throw shooter, could have sealed the victory by making both shots. But he missed both, setting the stage for Doncic to deliver a miracle.
"In those situations, you pull off a win in a game like that once in a blue moon," said Dallas Mavericks coach Rick Carlisle, whose team improved to 30-24, a game behind the Portland Trail Blazers for sixth place in the Western Conference. "It just doesn't happen very often. Luka made one of the signature, special shots that you're going to see for a long time." 
Also read: Stephen Curry goes big as Golden State Warriors crush Oklahoma City…