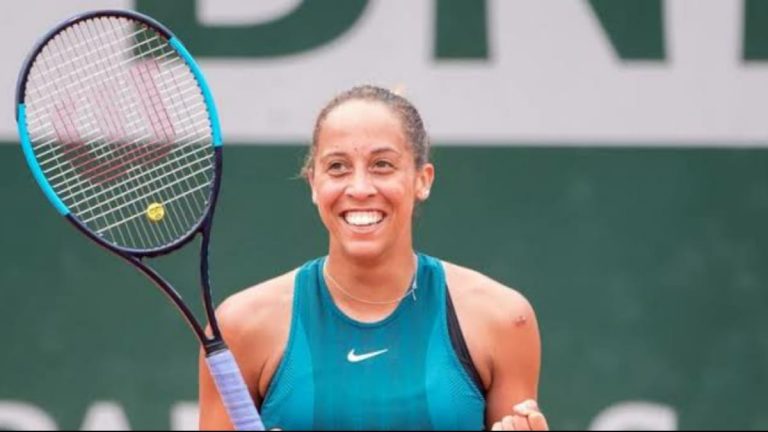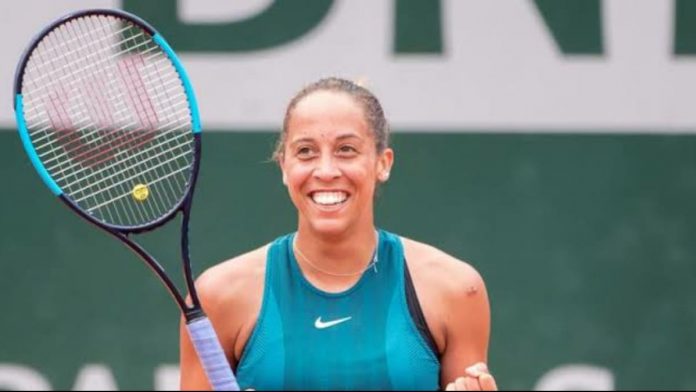 | | |
| --- | --- |
| Name | Madison Keys |
| Age | 26 |
| Occupation | Tennis Player |
| Other sources of wealth | Advertisements |
| Net Worth | $8 million |
| Residence | Florida, U.S |
| Sponsors | Nike, Wilson, Evian |
| Charity | – |
| Marital Status | Unmarried |
| Last Updated | August 2021 |
Madison Keys is a professional tennis player from the United States. She reached a career high of No. 7 in the world in October 2016, and the Women's Tennis Association (WTA) has consistently rated her in the top 25 since early 2015. Keys has appeared in one Grand Slam event final, the 2017 US Open, the 2016 WTA Finals, and the 2016 Summer Olympics semifinals. She has five WTA titles, all of which were at the Premier level. The 2019 Cincinnati Open, a Premier 5 event, was her most recent victory.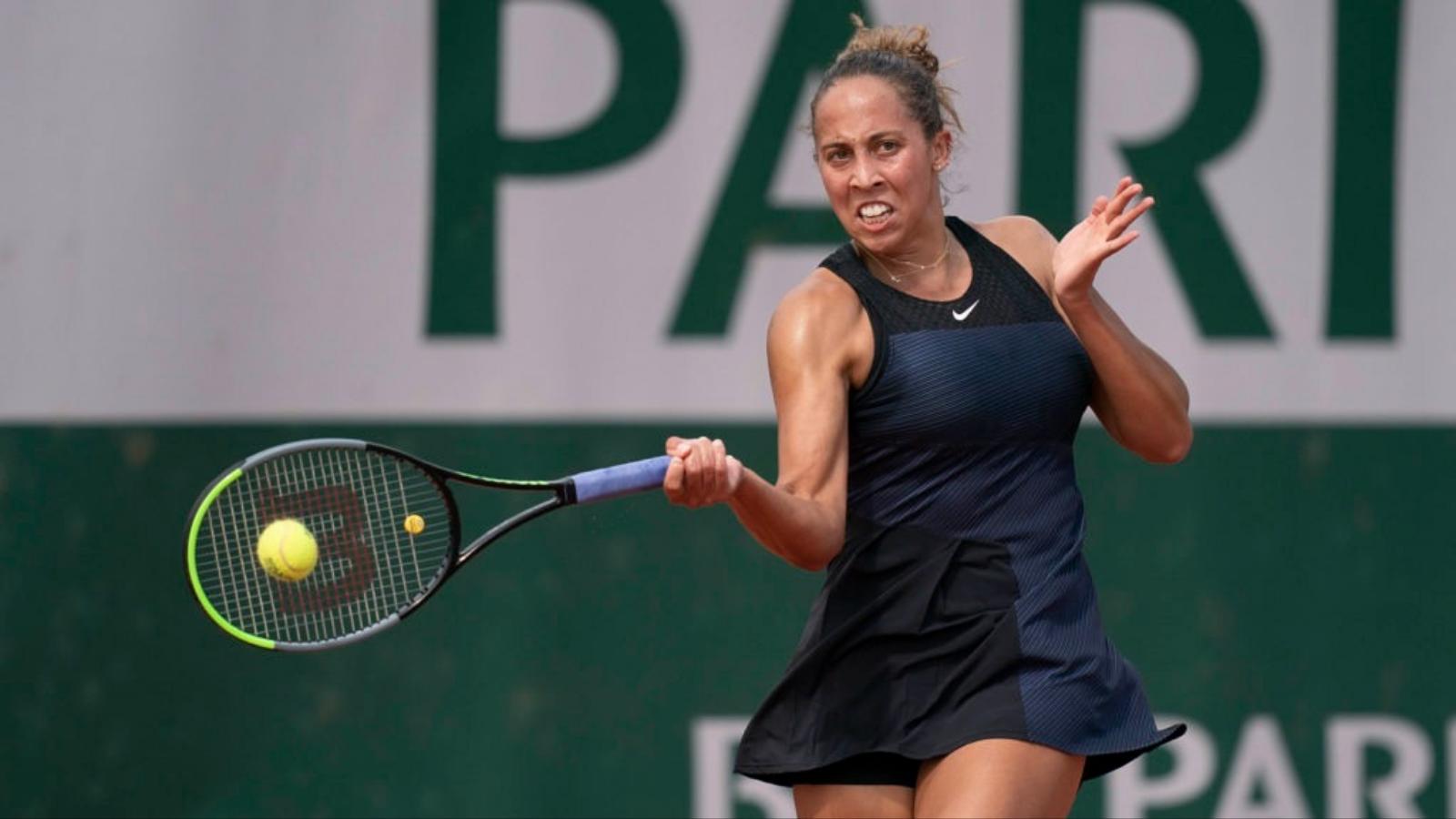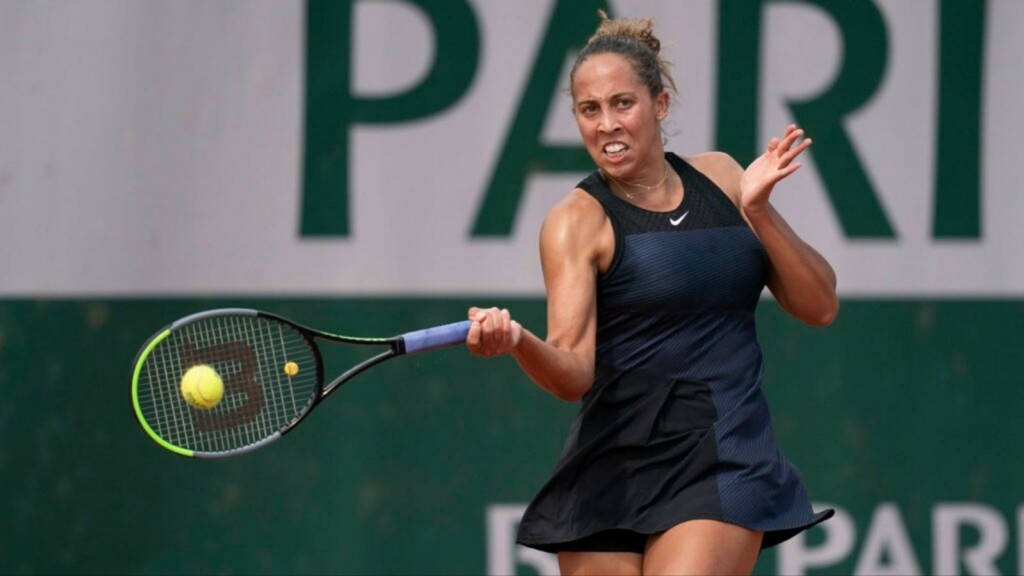 Madison Keys is a baseliner with a lot of aggression. She avoids the net as much as possible, instead of relying on her strength to finish points with forehand and backhand winnners. Keys was ranked in the top 10% of all players in the Aggression Score statistic, which evaluates a player's aggression based on how quickly they finish points. Keys' worst flaw is her inability to keep her power under control at times. Her match losses are often due to her opponents provoking her into hitting too many unforced errors while she is aiming for winners.
Madison Keys Net Worth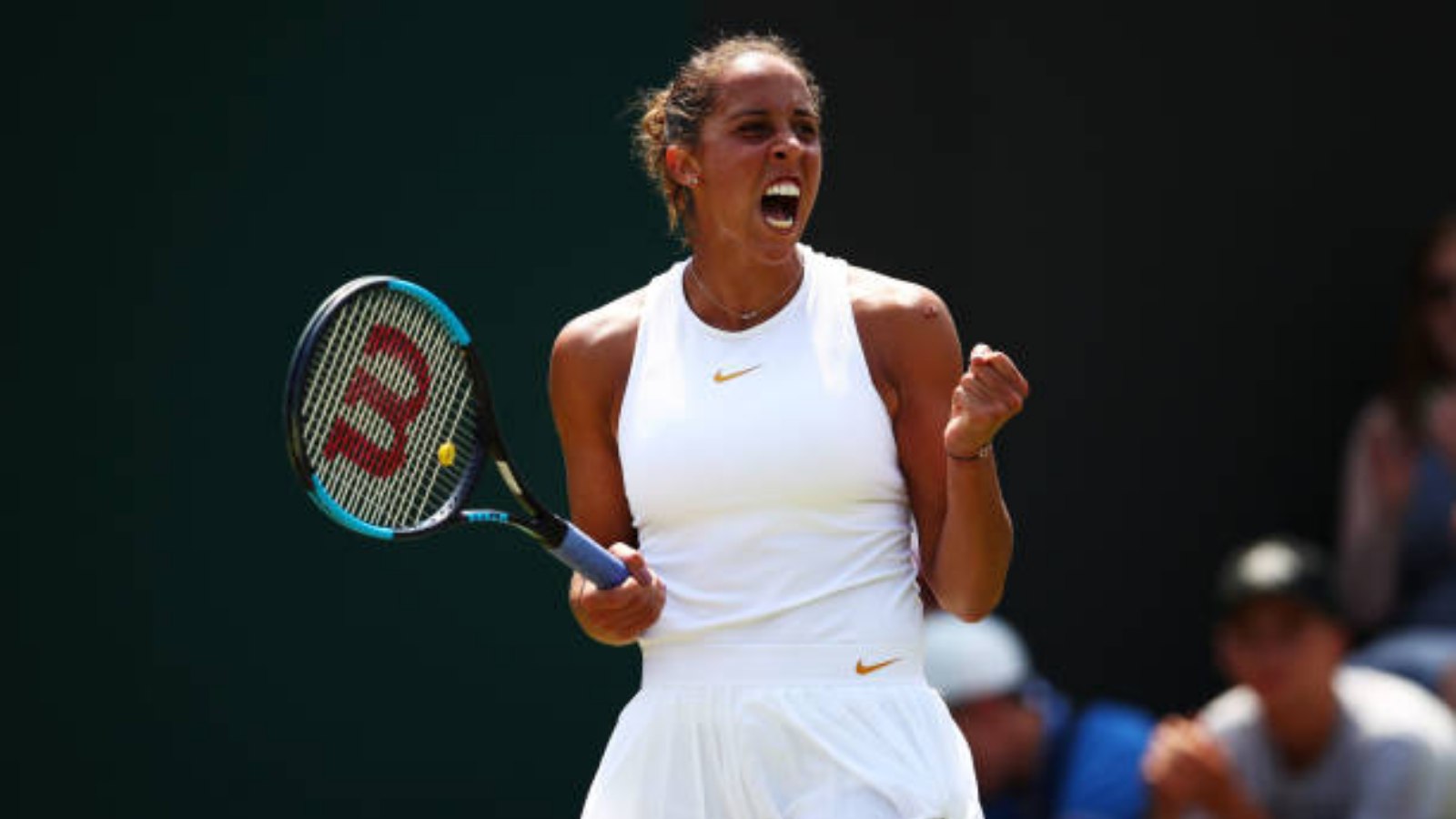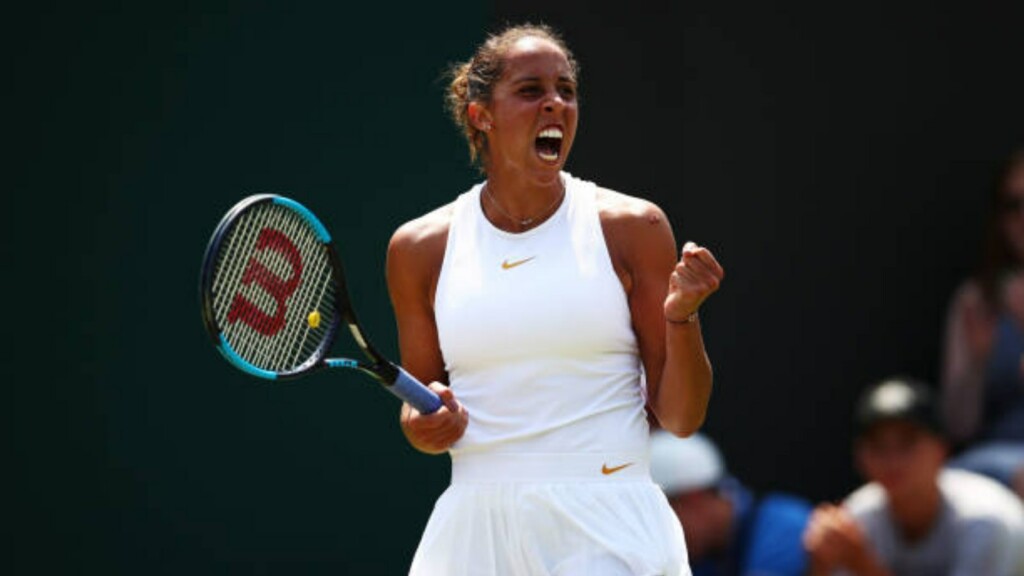 Madison Keys' net worth is believed to be $8 million. Her consistent tennis play, as well as brand sponsorships, has earned her a lot of money.
Madison Keys: Brand Collabs and Endorsements
Since she was 14, Keys has been sponsored by Nike, which provides her with apparel and shoes. In 2018, Keys teamed up with Acuvue, a contact lens company. She was a part of the introduction of Wilson's Ultra range of rackets in the middle of 2017, and she utilises the Ultra Tour model in particular. Keys' racket is sponsored by Wilson. Keys is the first American ambassador for Evian, a French water business endorsed by Maria Sharapova. She's also a big supporter of Orangetheory Fitness, which is situated in Boca Raton, where Keys has lived for a long time.
Does Madison Keys have any charities?
Madison Keys is a Fearlessly Girl ambassador, an organisation committed to combating bullying and cyberbullying, with a focus on high school girls. It was reintroduced in 2020 as Kindness Wins, a nonprofit organisation.
Madison Keys's house
She came to Florida to learn at the Evert Tennis Academy after growing up in the Quad Cities of Illinois. Her coaches thought she was a prodigy with a strong chance of winning a big championship. Keys became pro on her 14th birthday, and just a few months later, she became one of the youngest players to win a WTA Tour-level match. She currently lives in Florida.
Madison Key's boyfriend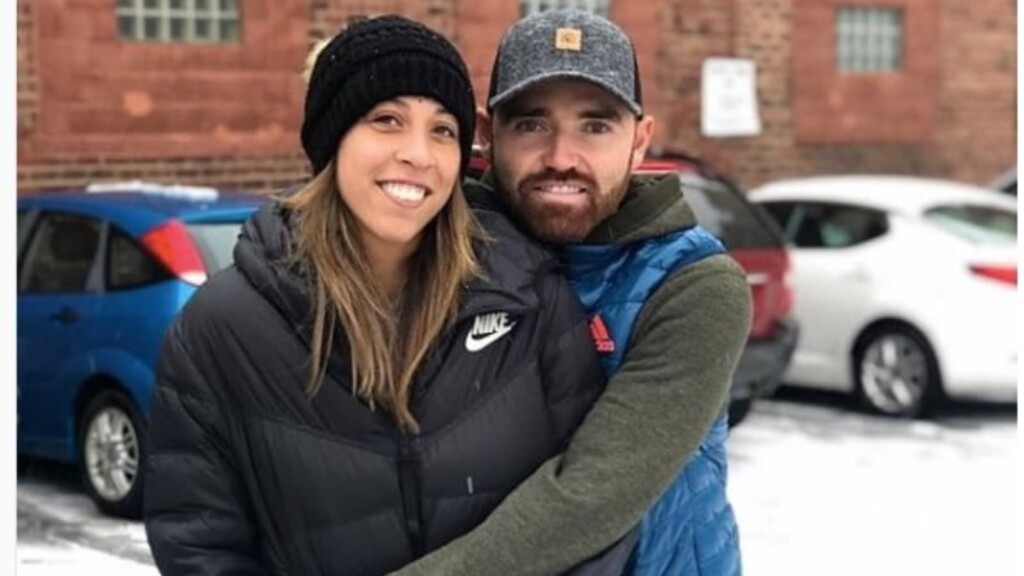 Madison Keys' boyfriend is Bjorn Fratangelo, a professional American tennis player. Keys and Fratangelo have been dating since December 2017 and are active on social media. Bjorn Fratangelo is an American tennis player who competes professionally. He won the boys' singles championship at the 2011 French Open.
Madison Keys's career titles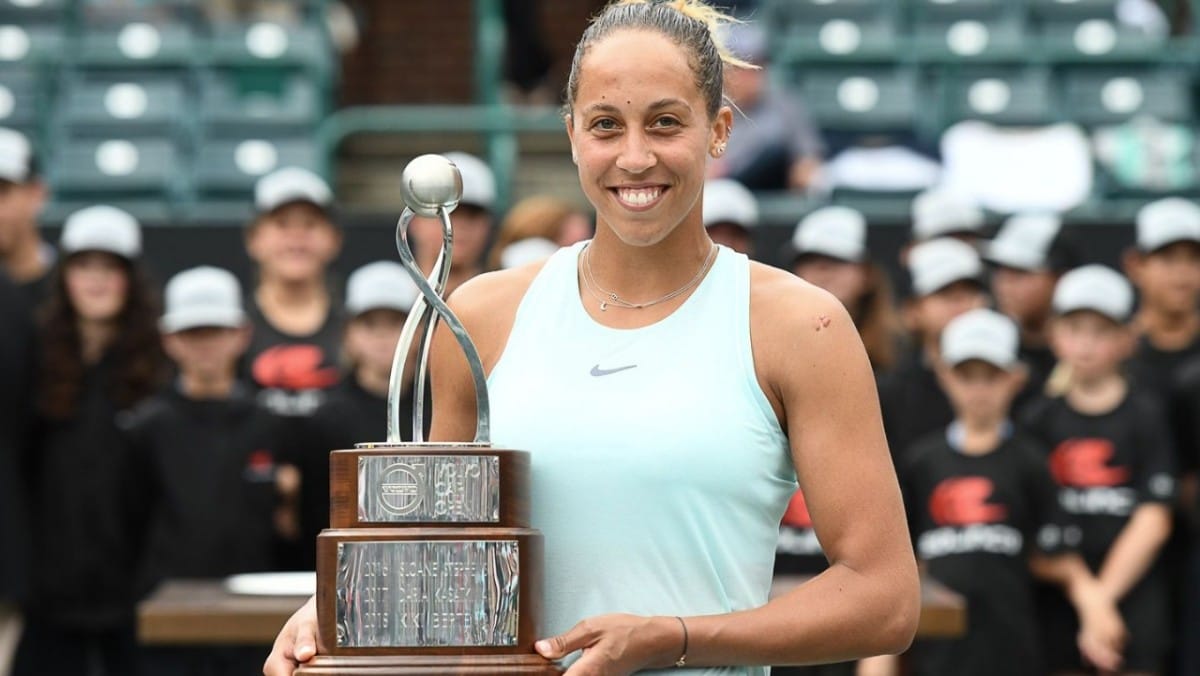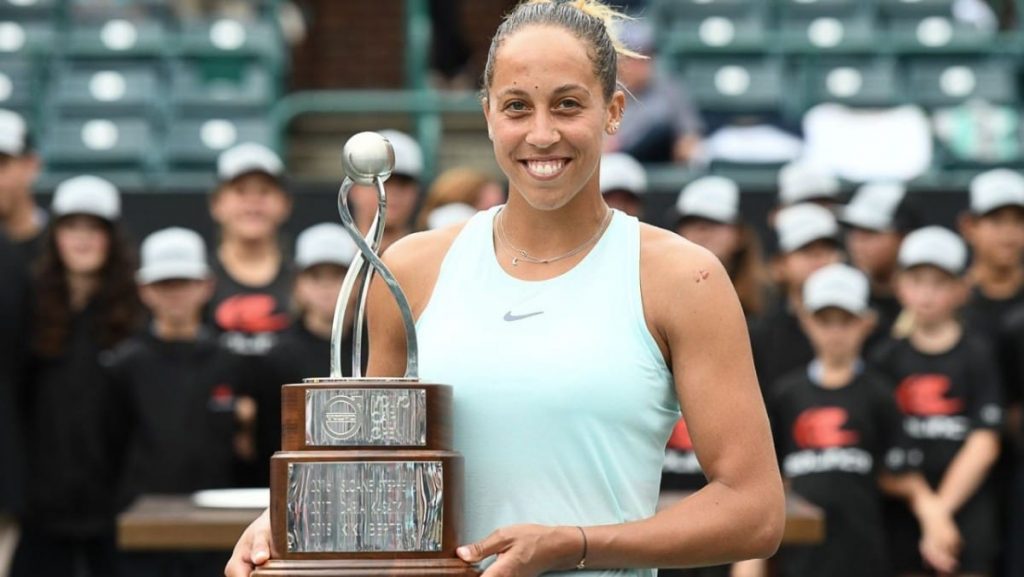 Madison Keys won her first WTA victory in the Eastbourne International, a Premier-level tournament, in the grass court season of 2014. In the first round, she overcame No. 7 Jelena Jankovi, and in the final, she defeated No. 9 Angelique Kerber. She has five WTA titles, all of which were at the Premier level. The 2019 Cincinnati Open, a Premier 5 event, was her most recent win.
Who is Madison Key's boyfriend?
Bjorg Fratangelo, an American tennis player is currently in a relationship with Madison Keys.
How many titles does Madison Keys have?
In all, Madison Keys has 5 singles titles but she's yet to win a grand slam.
Where does Madison Keys live?
Keys resides in Florida, United States.
Who is Madison Keys' coach?
Ola Malmqvist is coaching Madison Keys.
How old is Madison Keys?
Madison is 26 years old.
How tall is Madison Keys?
She is 1.78 m tall.
Has Madison Keys won any grand slam?
She is yet to win a grandslam.
How much is the net worth of Madison Keys?
She has a net worth of 8 million USD
When did Keys win her first title?
Keys won her first WTA title in 2014.
Where was Keys born?
She was born in Illinois.
When did Keys turn pro?
In 2009, Keys turned pro.
Also read: Serena Williams Net Worth, Endorsements, Income, Assets and more