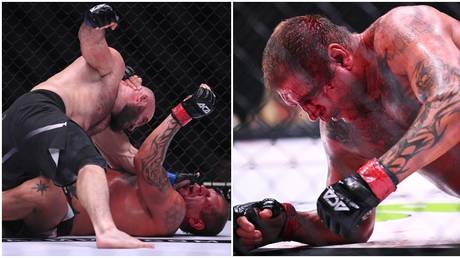 In a spectacular fight, Russian MMA fighter Magomed Ismailov dismantled Alexander Emelianenko in heavyweight contest in Sochi. Ismailov had made a big weight loss of 50-pound for this fight. The victory was reported by Russian media as 'David defeating Goliath'.
The fighter had set up from middleweights, losing about 49 pounds that accounts to 22kg, to destroy Emelianenko at their showdown at Absolute Championship Akhmat (AKA) 107. The event took place on Friday night at Russian Black Sea resort.

The match was overall one sided. Ismailov, who is currently 33 totally left 38 year old Emelianenko stunned. He left the 'The Grim Reaper' in a bloodied mess before the referee called off action at 3 minutes and 25 seconds. At the time of call off, Ismailov had launched a ground-and-pound barrage on his opponent.
Emelianenko suffers nose injury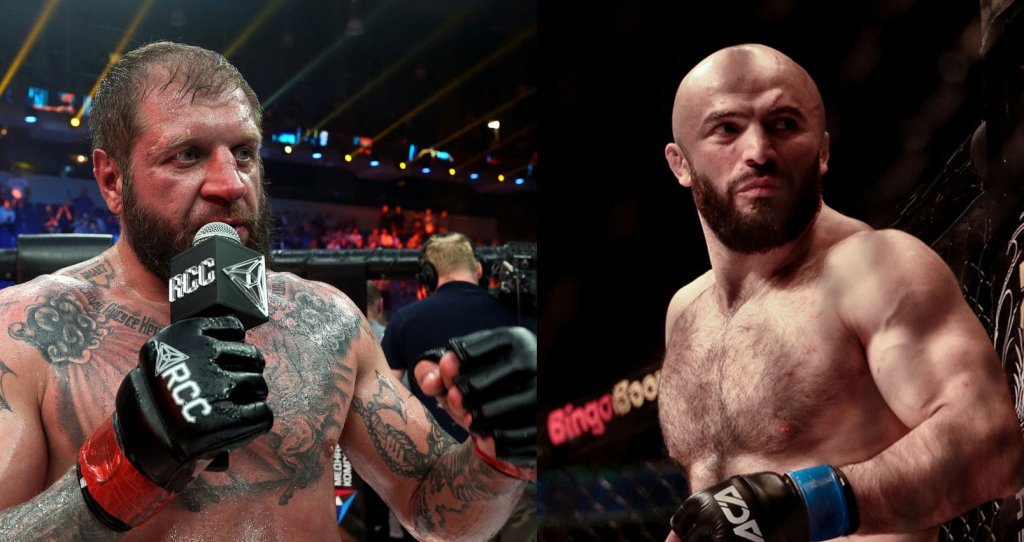 It is being reported that Emelianenko suffered a broken nose during the fight and was later shifted to a hospital. On the other side, Ismailov said that the referee should had stopped the fight earlier in the first round. He said, "I don't like that the referee didn't stop the fight in the first round. It seemed to me it was already time to stop it." 
Although, Ismailov is having an impressive 11-fight unbeaten streak from 2014, ge has signalled that he was close to end his career. "Even if I feel physically well, I'm close to ending my career. I'm already 34," the fighter said.
Emelianenko offered a brave heart. Talking about his eighth loss in his 37th professional MMA contest, he said that "everything passes and this will pass."
Further, Ismailov said that Emelianenko had already signalled that he wanted a rematch and now he was willing to grant him his wish.