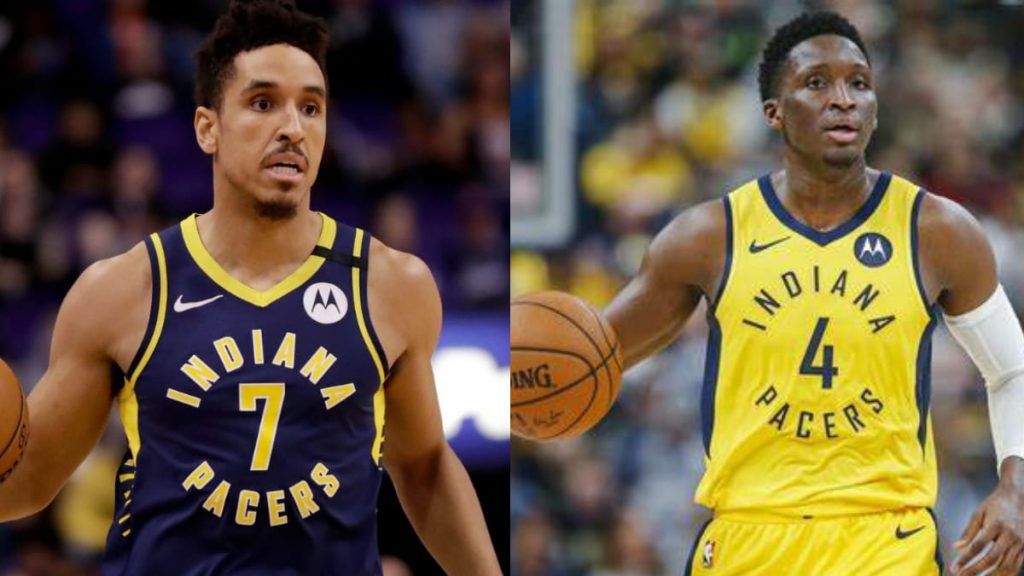 With a 6-point lead and less than 25 seconds remaining on the clock, not many teams are able to make a timely comeback. But it wasn't the case today with Indiana Pacers who have registered their 5th win of the season by beating New Orleans Pelicans. Having led by Victor Oladipo who scored 25 points. It was Malcolm Brogdon who scored the winner in OverTime for the Pacers. Not having much of space inside the paint, Brogdon made his way through to make a jumper securing a 2-point win over the Pelicans in exquisite fashion.
The two teams were not separated even after 4 quarters of play. With the Pelicans holding a 106-100 lead, Pacers' Victor Oladipo hit a 3-pointer with 20.5 to play, then the Pacers forced a steal and got another 3-pointer, this one by Myles Turner with 6.9 to go to send the game into overtime. In the OT, Malcolm Brogdon provided the game-winning floater with 1.7 seconds left. With just over a second remaining Pelicans seemed to be bundled out of options to score the winner anyhow.
Malcolm Brogdon secures 5th season victory for the Indiana Pacers
"All I was thinking about was getting to my spot," Brogdon said of his winning shot as per ESPN. "Everything else at that point was irrelevant. I was thinking I can make this shot and the game would be over. We wouldn't have to worry about who fouled out or who is going to continue to play. Let me just make this shot."
"At the end of the day, you gotta be smart," Oladipo said. "I just felt like, first and foremost, we didn't want to foul right away. We wanted to try and get a travel. I felt like I could try and get a steal and I went for it and I got it.
"The game is never over. You just have to give 110 percent all the way until the very end. It was a great play, a huge shot by Myles. We had some huge plays down the stretch. Just something we can continue to build on."
Having said that, the Pacers have avoided a thrid defeat of their impressive start to the 2020-21 season. This win will surely give them a lot of confidence going into their next game against James Harden led Houston Rockets. 
Also Read: tephen Curry secures another 30-point game to lead Golden State Warriors…