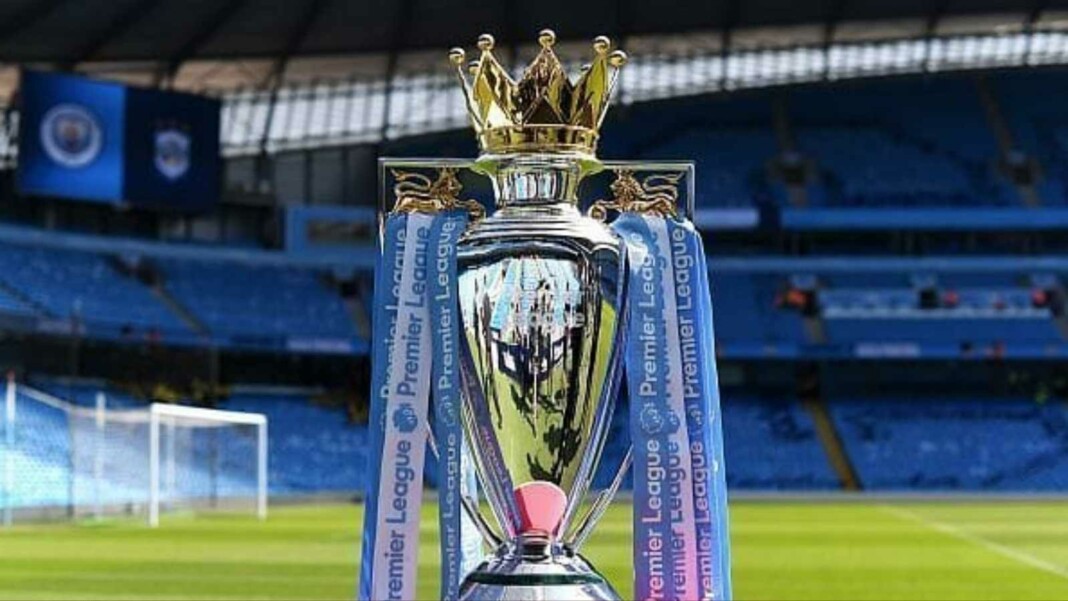 Manchester United will launch their title offensive for the Premier League 2021-22 season in an intriguing fixture against Leeds United also known as the 'Roses Derby'. This fixture used to be fierce fixture amongst the two Northern English clubs and after years of hiatus it was resumed last season after Marcelo Biesla's side gained promotion to the Premier League. Manchester United had won the first match against Leeds in a comprehensive fashion having defeated them 6-2 before being held to goalless draw in the reverse fixture at Elland Rode, home of Leeds United.
Manchester United Eye for Premier League Title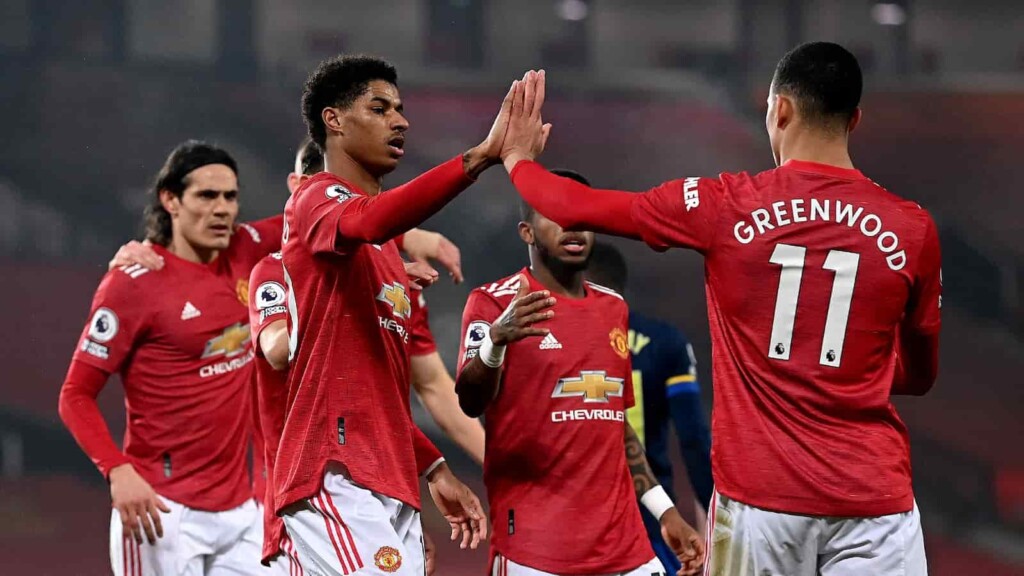 Manchester United have two back to back away fixtures against Southampton and Wolves after their first home game, before they return to Old Trafford against Newcastle.  Ole Gunnar Solskjaer's men finished last season unbeaten in all away games and they would be hopeful that their away form is carried into this season and that there is significant improvement in the home form too.
The first mouth-watering clash between Manchester United and Liverpool is scheduled to be held on 23rd October at Old Trafford and the reverse fixture is set to be played on 19th March 2022 at Anfield.Manchester United have been handed a tricky set of fixture in October as they play host to Everton and Liverpool and play away to Leicester and Tottenham all within a span of a month.The first Manchester Derby is set to be held on 6th November at the red side of the city of Manchester. Manchester United are unbeaten against City in the league for the past two season and they hope they can continue denying their neighbours this season too.Manchester United have been handed a tricky fixture in the month of March as they square off against City, Liverpool and Tottenham. This set of fixture is sure to test the capability the Manchester United squad in their bid for the Premier League title.The 2021/22 season for Manchester United ends with another blockbuster home game against Chelsea before they travel to London to face Crystal Palace on the final day of the campaign.
Manchester Derby 2021/22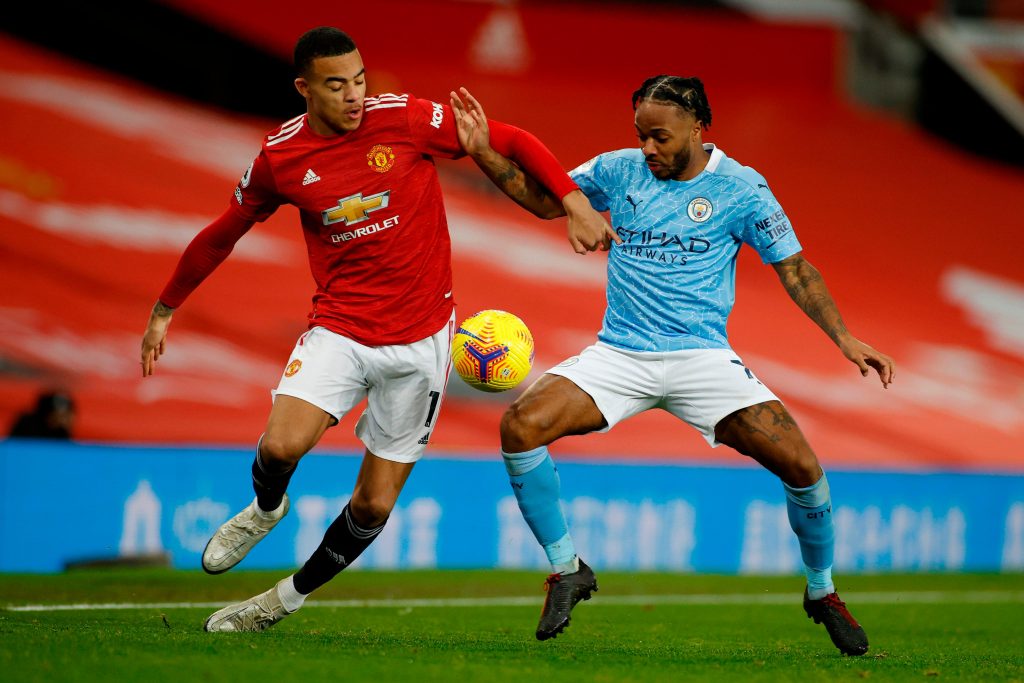 The first Manchester Derby is set to be battled out on November 6th 2021 at the Theatre of Dreams, Old Trafford. Etihad Stadium is set to host the reverse fixture in the second derby of the campaign on March 5th 2022.
Manchester United vs Liverpool 2021-22
The first North-West derby is said to be played on 23rd October at Old Trafford. Anfield will host the reverse fixture as Manchester United will face Jurgen Klopp's men on March 19th 2022.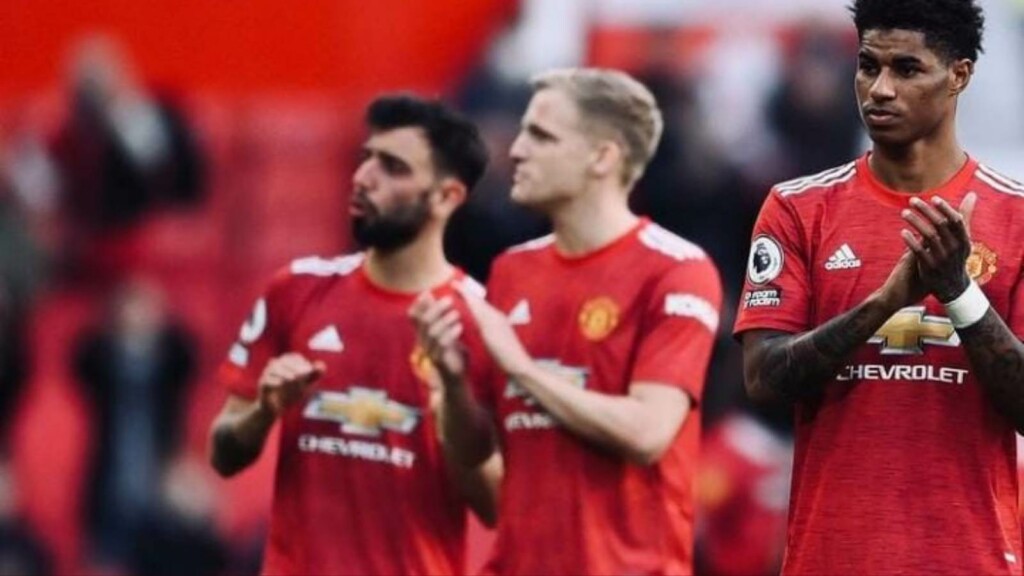 Manchester United Fixtures Premier League 2021-22
| | | | |
| --- | --- | --- | --- |
| Date | Time (IST) | Match | |
| 14th August 2021 | 19:30 | Leeds | H |
| 21st August 2021 | 19:30 | Southampton | A |
| 28th August 2021 | 19:30 | Wolves | A |
| 11th September 2021 | 19:30 | Newcastle | H |
| 18th September 2021 | 19:30 | West Ham | A |
| 25th September 2021 | 19:30 | Aston Villa | H |
| 02nd October 2021 | 19:30 | Everton | H |
| 16th October 2021 | 19:30 | Leicester | A |
| 23rd October 2021 | 19:30 | Liverpool | H |
| 30th October 2021 | 19:30 | Tottenham | A |
| 06th November 2021 | 20:30 | City | H |
| 20th November 2021 | 20:30 | Watford | A |
| 27th November 2021 | 20:30 | Chelsea | A |
| 01st December 2021 | 01:30 | Arsenal | H |
| 04th December 2021 | 20:30 | Crystal Palace | H |
| 11th December 2021 | 20:30 | Norwich | A |
| 15th December 2021 | 01:15 | Brentford | A |
| 18th December 2021 | 20:30 | Brighton | H |
| 26th December 2021 | 20:30 | Newcastle | A |
| 28th December 2021 | 20:30 | Burnley | H |
| 01st January 2022 | 20:30 | Wolves | H |
| 15th January 2022 | 20:30 | Aston Villa | A |
| 22nd January 2022 | 20:30 | West Ham | H |
| 09th February 2022 | 01:15 | Burnley | A |
| 12th February 2022 | 20:30 | Southampton | H |
| 19th February 2022 | 20:30 | Leeds | A |
| 26th February 2022 | 20:30 | Watford | H |
| 05th March 2022 | 20:30 | City | A |
| 12th March 2022 | 20:30 | Tottenham | H |
| 19th March 2022 | 20:30 | Liverpool | A |
| 02nd April 2022 | 19:30 | Leicester | H |
| 09th April 2022 | 19:30 | Everton | A |
| 16th April 2022 | 19:30 | Norwich | H |
| 23rd April 2022 | 19:30 | Arsenal | A |
| 30th April 2022 | 19:30 | Brentford | H |
| 07th May 2022 | 19:30 | Brighton | A |
| 15th May 2022 | 19:30 | Chelsea | H |
| 22nd May 2022 | 20:30 | Crystal Palace | A |
ALSO READ: Tottenham Premier League 2021-22 Fixtures and Schedule