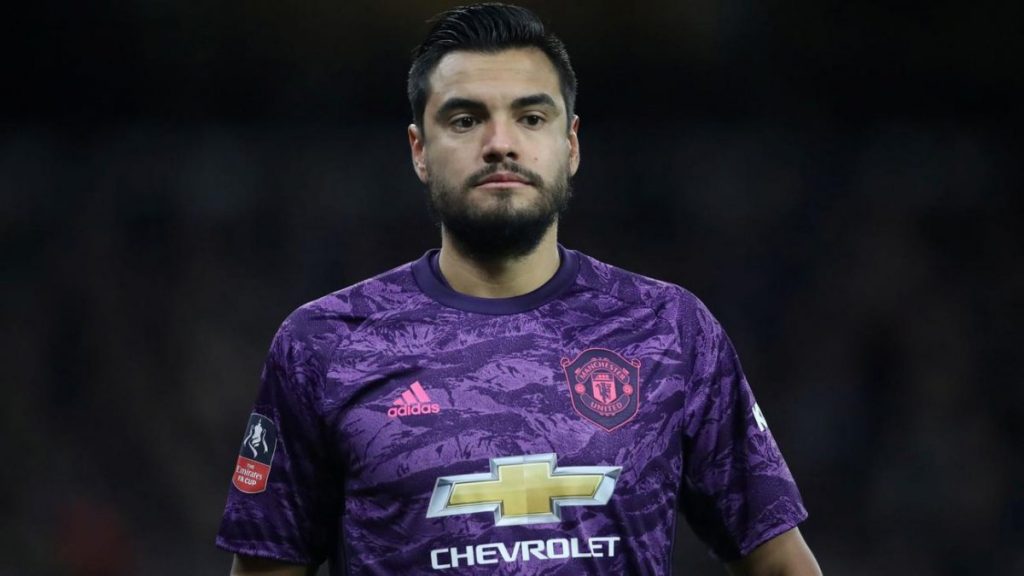 There have been reports stating that Brigton and Hove Albion have submitted an official bid of £20 million for the Argentinean goalkeeper. The keeper has fallen behind in the pecking order in Manchester United and his wife also courted controversey when she blasted the club for not letting him go. It remains to be seen if the bid is accepted and the Argentinean shotstopper convinced enough to sign for the Seagulls
Mat Ryan allowed to leave the club next season
Australian keeper Mat Ryan has been told that he can sign with a new club next season and has been allowed to leave the club. The Australian keeper hasn't played for the Seagulls since the match against Leicester where he conceded 3 goals. Robert Sanchez has taken his place and Graham Potter now prefers Jason Steele as his second choice keeper. Provided that Mat Ryan does leave the club, Sergio Romero is the target for the Seagulls.
Sergio Romero hasn't featured for Manchester United this season and has fallen behind in the pecking order. Dean Henderson is the automatic second choice behind David De Gea and has done the job well enough. There is no reason for the Argentinean to stay there when he can get minutes in some other team.
According to Manchester Evening News, Brighton and Hove Albion have submitted a bid of £20 million for the Argentinean goalkeeper. If the the keeper chooses to come to Brighton and Hove Albion, his experience of 96 international caps will come in handy for him.
Also read: Dayot Upamecano being targeted by Manchester United again