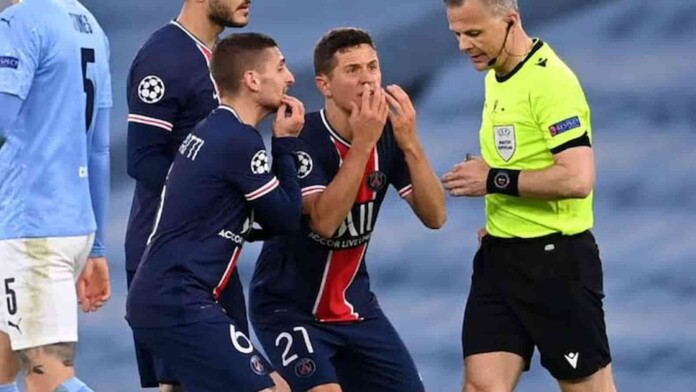 Paris Saint-Germain lost 2-0 at the Etihad Stadium and 4-1 in aggregate in the semi-finals of the UEFA Champions League. It was not for their want of trying though in the second leg but Manchester City were simply better than the Parisians.
PSG players after the match accused Bjorn Kuipers, the referee for the Champions League fixture of swearing at them. Verratti claimed he was sworn at by Kuipers, while Herrera alleged he heard team-mate Leandro Paredes being verbally abused by the Dutch official at the Etihad Stadium on Tuesday.
Herrera and Verratti claimed the referee told them to "f*** off" multiple times throughout the match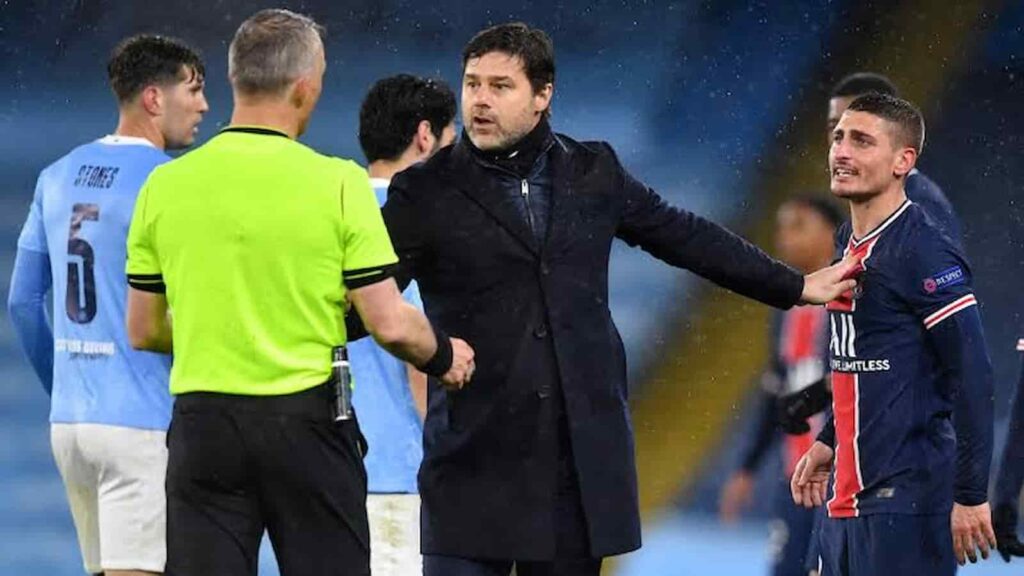 Although the hailstorm in Manchester cooled the temperatures in the city, the football pitch was heated up on more than one occasion throughout the whole 90 minutes. Angel Di Maria saw a direct red card in the second half to end Paris' hopes of making a comeback from 3-1 down.
The second half saw tempers flared from both sides as players lunged in on each other more than once. Angel Di Maria vented out in frustration by stamping on Fernandinho's foot even after the ball had gone out of play.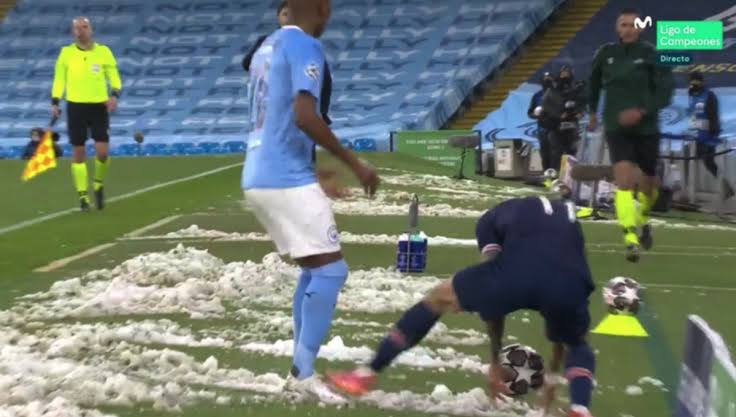 Speaking to Sky in Italy, Verratti said: "The thing I don't like is when the referee tells you to "f*** off", we always try to be respectful, but he did that three or four times during the game. He started giving yellow cards here and there and we became a little nervous."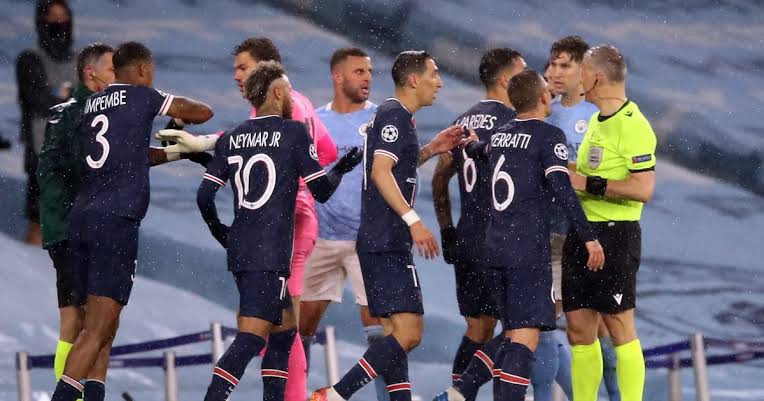 Ander Herrera elaborated on his teammate's sentiments and spoke about how the punishment would be far larger if a player had said something of that sort. He told French media outlet RMC Sport: "We talk about respect towards referees. If we say that, we get a three or four-match ban."
Also Read : Robert Lewandowski considering Premier League move after wage disputes with Bayern Munich