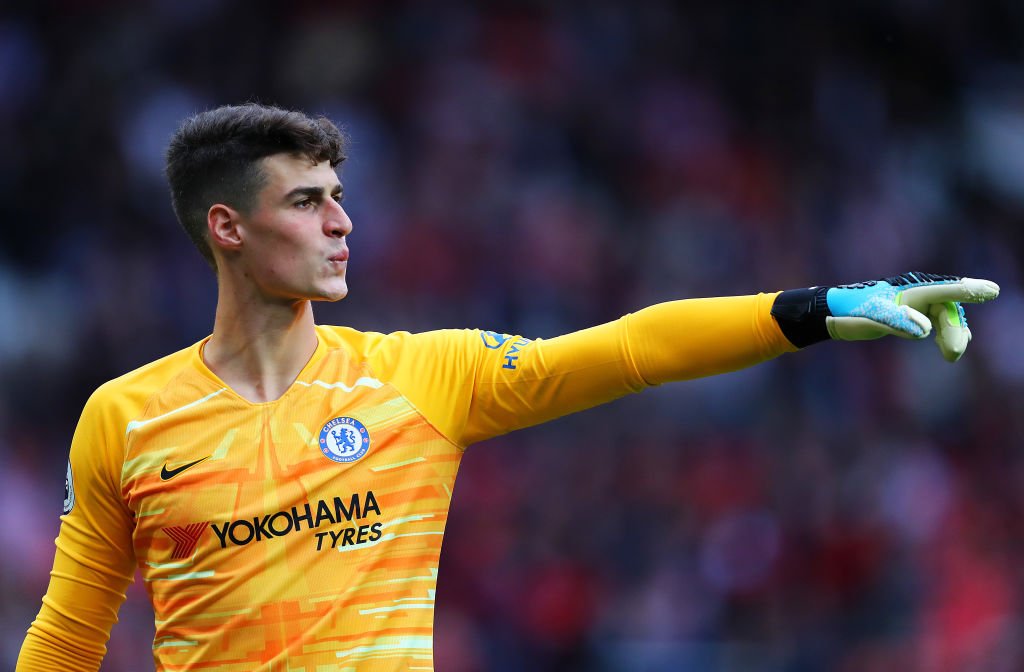 Mark Bosnich reveals Kepa Arrizabalaga has dispute with Frank Lampard would be the reason for the goalkeeper to his his way out of Stamford Bridge.
Chelsea payed £72 million to introduce Kepa from Athletic Club to Stamford Bridge in the summer of 2018. It made him the world's most expensive goalkeeper only weeks after the record was set by Alisson's transfer to Liverpool.
Kepa underperformed in his initial campaign for the Blues. The most noticeable moment occurring when Sarri was in charge at the Stamford Bridge. During the final defeat to Manchester City in the Blues' Carabao Cup, he declined to go out as a replacement.
Chelsea's defence was unguarded this season conceding a total of 54 Premier League goals. The stats are more than any other top 10 teams in the premier league.
Mark Bosnich believes that Kepa 's tenure at Chelsea is already over:
"When a big club that has been challenging for honours purchase a goalkeeper it's for right there and right now." – Bosnich told Sky Sports.
"He hasn't had a particularly good season and the bottom line is you have a fall-out with the manager in any kind of way, it's a slippery slope.
"So, I can fully understand Frank wanting to basically take that level up and to say 'look, listen, he's just not for me, I want somebody else'.
"If that's the case then there's going to be an issue. The club shelled out so much money for him. I don't think they'll be able to recoup that money, they may be able to recoup some.
"And of course, the goalkeeper can make it very difficult for Chelsea. By saying that if you are going to sit me out of the team then I'll stay here on these massive wages and run down my contract for nothing.
"They've got a big decision to make. I think it's quite evident from what we've seen, and the fact that he didn't play in that last game of the season, that he will be on his way." – the former Chelsea goal-keeper concluded.
Also read: Ryan Giggs: Manchester United require 3 new starters to contest for major titles