This week's WWE Monday Night Raw aired from the Little Caesars Arena in Detroit, Michigan. This edition happens to be the last Raw before WWE's long-awaited Pay-Per-View, 'Day 1', this Saturday.
The main event was scheduled to be The Miz and Maryse reaffirming their marital vows. To everyone's surprise, Eric Bischoff, who was introduced in the 2021 Hall of Fame, appeared to officiate the marital vows of The Miz and Maryse.
Eric Bischoff is here!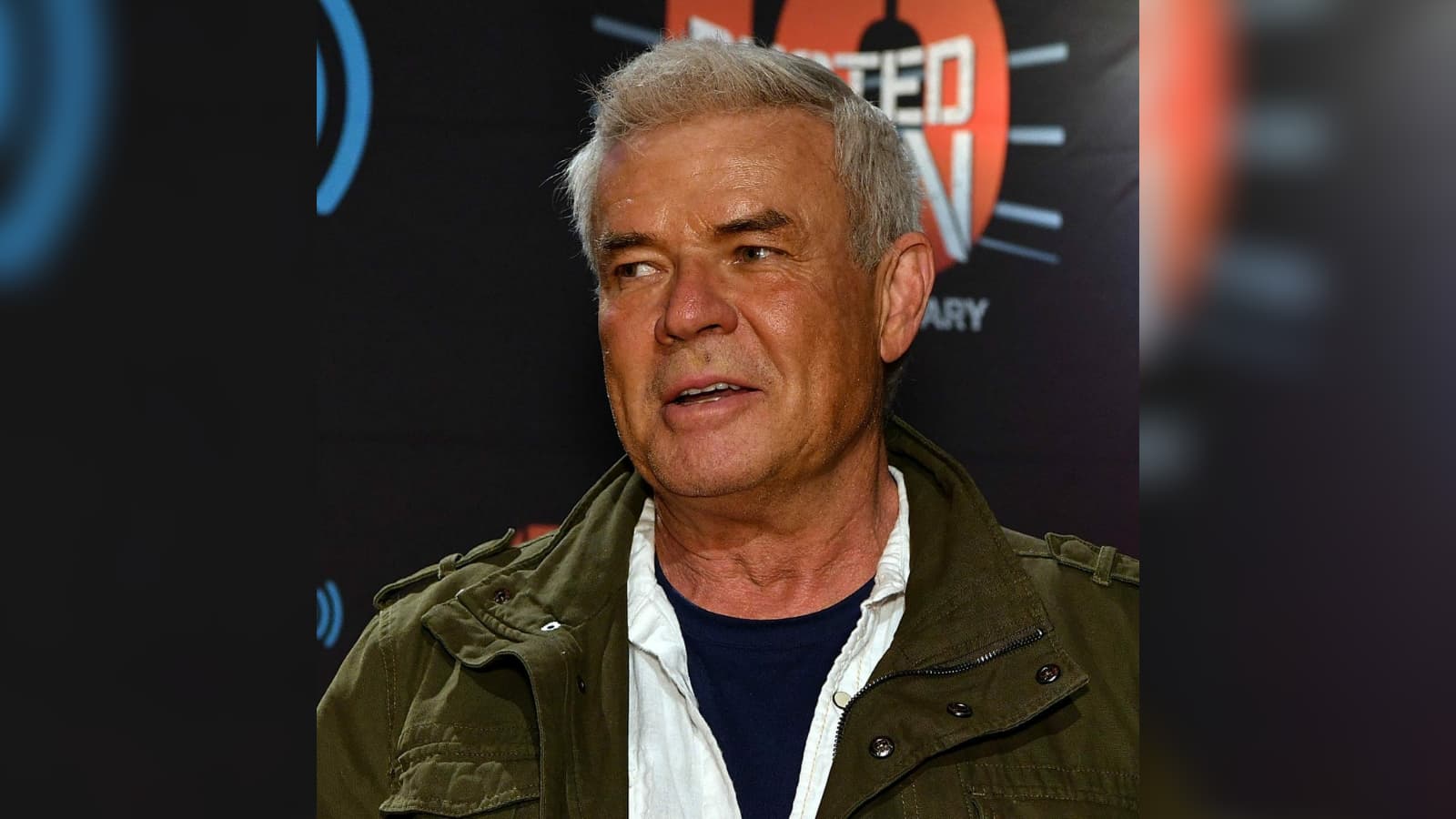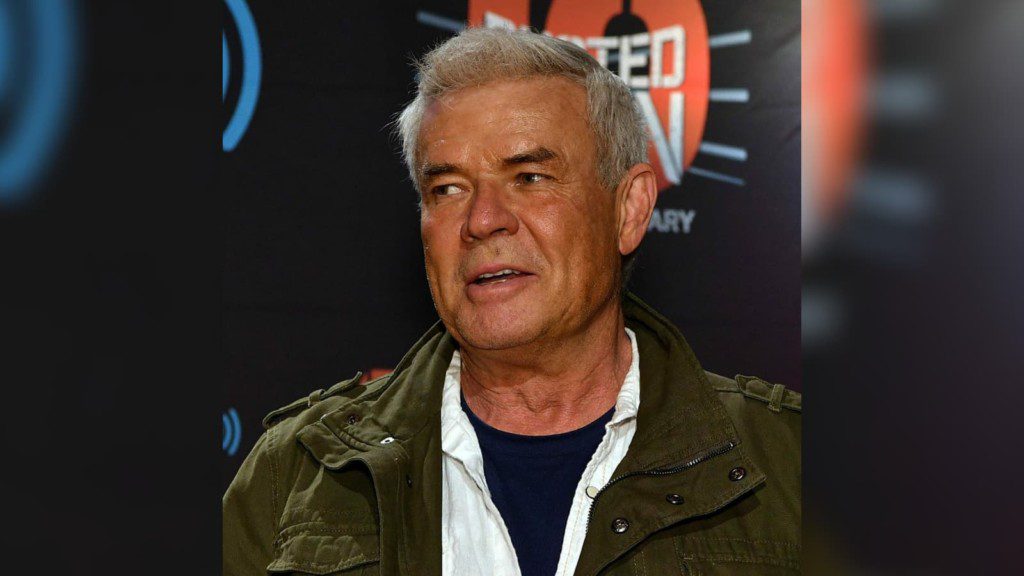 It's WWE Monday Night Raw and you never know who's gonna show up and Eric Bischoff is no exception. This week on RAW, the WWE Hall of Famer made a surprise appearance on WWE television for a very vital event. Eric Bischoff unexpectedly appeared on screen to officiate the marriage vows of The Miz and Maryse. Easy E was a special guest on AEW Dynamite the last time fans saw him. Now, as a WWE Hall of Famer, he's back on RAW.
WWE Hall of Famer Eric Bischoff was seen backstage, greeting The Miz and it was here when it was confirmed that Eric Bischoff will be officiating the marriage vows of The Miz and Maryse. Bischoff, dressed in a white suit, returned to the WWE to perform the couple's vow renewal. The Miz was the first to enter the ring. On his way up the steps, he tripped and popped everyone, including The Miz. Maryse was next, dressed in a white wedding gown.
While sadly pronouncing her vows, Maryse was deafeningly booed, to the point that small passages were virtually inaudible. The Miz retaliated by saying his vows in French. Maryse requested that Miz resume his vows in English after mixing in some Spanish. Both parties answered "yes," and Bischoff made a sarcastic remark regarding potential complaints. "You already know how this is going to end," Bischoff added.
Edge shows up to ruin the moment for The Miz and Maryse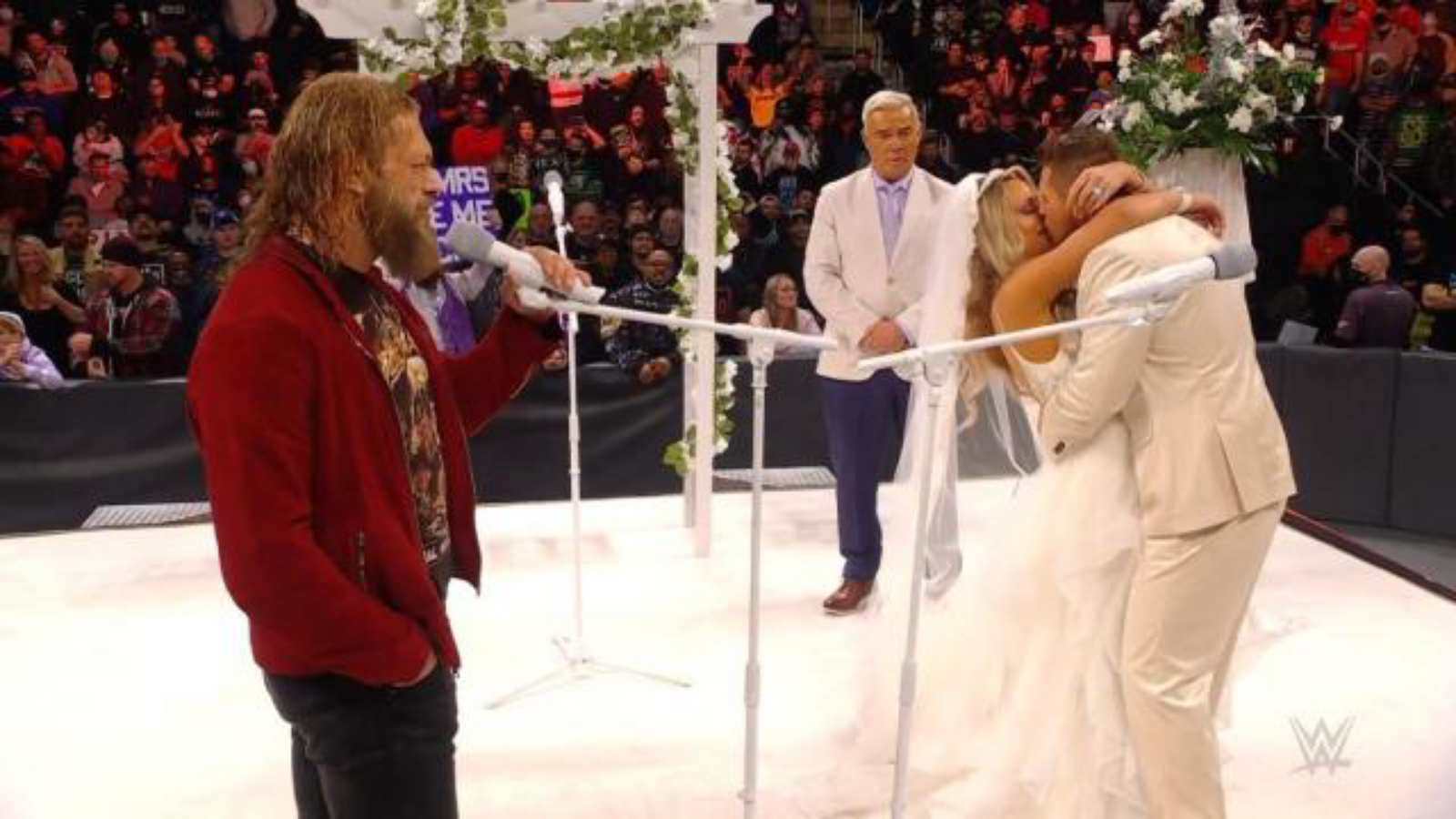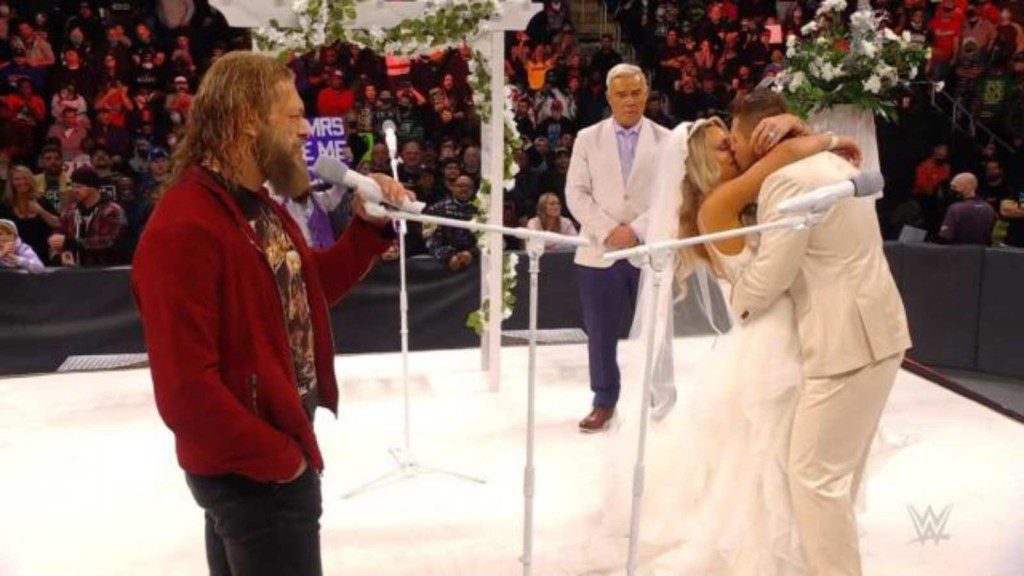 The remainder of the ceremony went as envisioned, with the two of them reciting their vows with a mix of sincere passion and mocking Edge about the forthcoming battle at Day 1. Edge came out respectfully at first but then opted to get a few more jabs on his new foe.
Edge, who made a triumphant appearance at the show's climax, was first in line. Edge insisted that he wouldn't ruin the moment. In response, The Miz and Maryse kissed in front of the former world champion. The Brood's song blared around the arena, drowning The Miz, Maryse, and Bischoff in Brood Blood.
Also Read: Brodie Lee on why he chose AEW over WWE