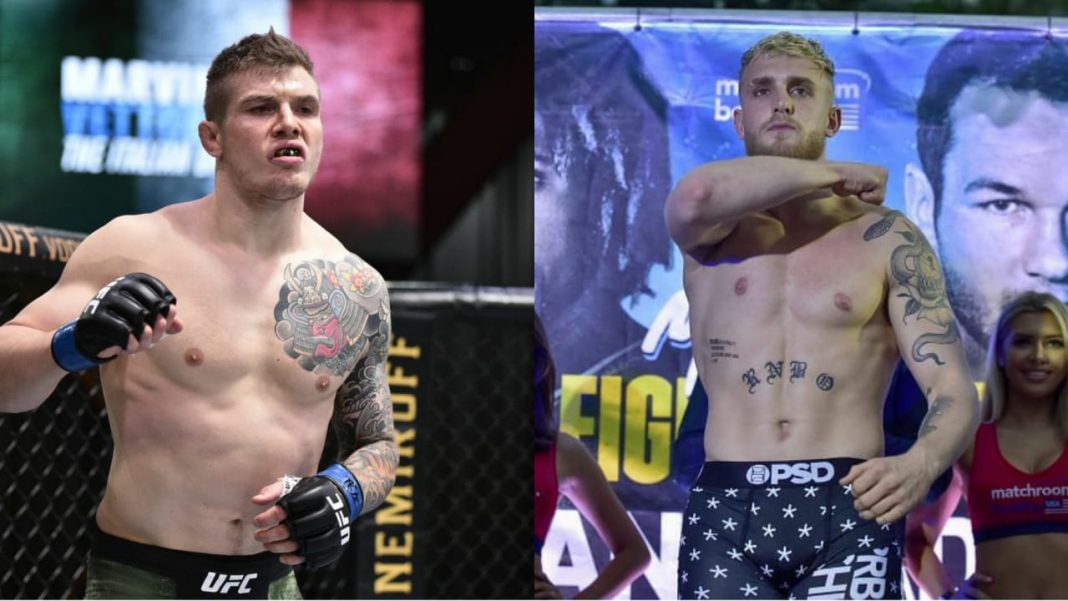 The YouTube sensation Jake Paul isn't one of the first celebrities who crossed his paths with combat sports but he has been receiving a lot of attention recently for headlining his first pay-per-view against the former UFC fighter Ben Askren.
Jake Paul is going to face Ben Askren on 17th April in the same week Marvin Vettori is going to face Kevin Holland in his next fight inside the Octagon. Back in January Vettori blasts off Jake Paul for taking shortcuts in such a hardworking sport.
With one of his tweets, Marvin Vettori says, "This Jake Paul bullshit is so disrespectful to all the real fighters F**k whoever is always trying to take shortcuts especially in this game Hope I had the chance to pu*k this bi**h in any training or fight Blood sweat and tears is what this game is about and he's none of this."
Marvin Vettori is still sore about Jake Paul getting the attention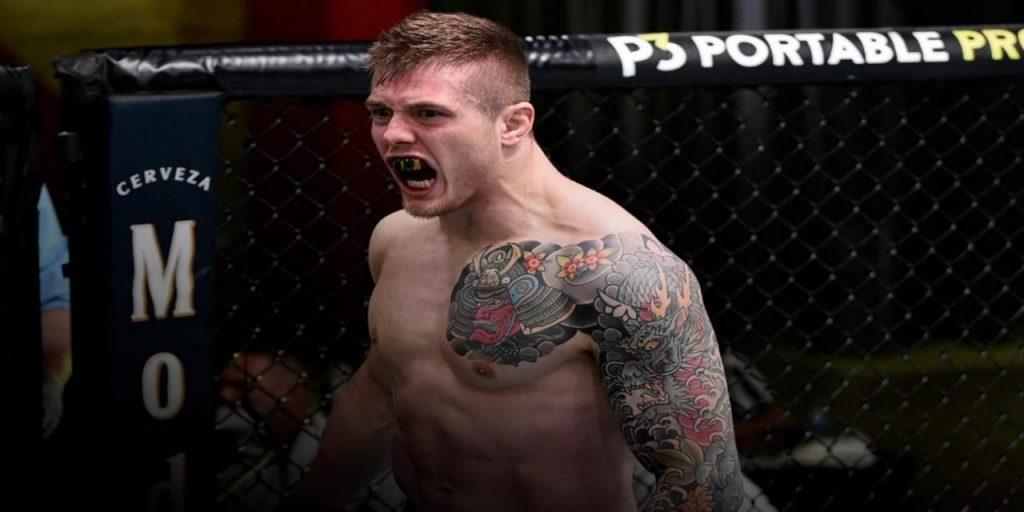 After this spat between Marvin Vettori and Jake Paul, Vettori is still sore that the media is giving him attention. In his latest interview with MMA Fighting, Vettori says, "It's bad, it's disrespectful, he most disrespectful is also this bullsh*t ass media that I've seen all over where they give him credit."
"With media, it's a give and take, but at the end of the day the silver lining of every media should be informing. It's lost. It's lost by far in general. It could be anything. It could news, it could be MMA. It could be anything. It's kind of sad to see this."
"They're just after any kind of clickbait to put on the news, and the content is just sh*t and it's getting sh*ttier. It's sad. To see that people are just jumping on some YouTube like that, It's just sad."
"There's people out there who have been giving their whole life to this game, and this guy has been f*king around with other little kids until he came a little famous. Then to try to jump into fighting other YouTubers, whatever it is, not fighters and picking and choosing. Even just making more money, it's just disrespectful."
"I can send some 145'er that would smash him. It's all right. It's the world we live in these days. You can't do much about it. You just stay in your own lane and do your own sh*t. That's it really."
Marvin Vettori is so pissed that in the end, he concluded that he'll beat his a** even for free. He says, "I'm all about it, ike I said, I'll basically do it for free. I would."
Also Read: The UFC women's strawweight champion Weili Zhang wants to be friends with Rose Namajunas after their fight at UFC 261.
The former UFC Light Heavyweight title challenger Thiago Santos blasts off Aleksandar Rakic for calling him an easy fight.