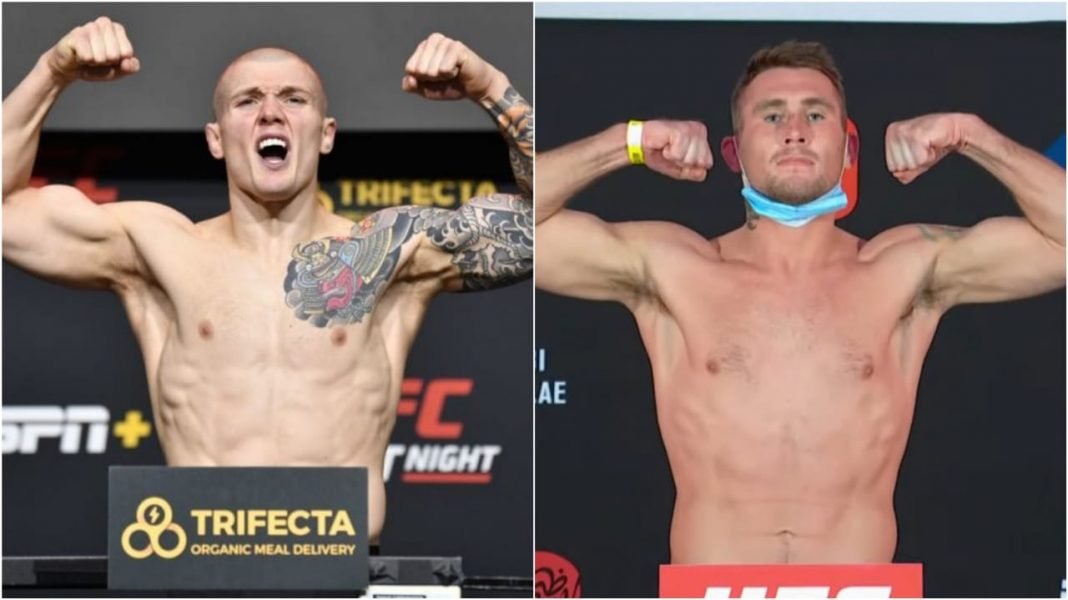 Marvin Vettori vs Darren Till is just a fortnight away. Number 6 ranked Marvin Vettori will be hoping that he gets back into the top 5, after he was recently pushed out of it, due to Derek Brunson moving to number 4. 'The Italian Dream' is just 27 years old, and still has a lot to prove.
Speaking in an interview with MMA Junkie, Marvin Vettori revealed that the media are overhyping his opponent Darren Till, although he felt that he is a good fighter overall. He further stated that the overhyping by the media, has led to a lot of fighters crumbling.
'I can see the technique they're pulling off in their fights' – Marvin Vettori
Marvin Vettori was quoted as saying, "I can see the level of the skills and a lot of people on the outside, they don't. They jump on the hype train. Media loves to jump on hype trains. But you can't trick me. I've been here for a while now. I know the level of these guys when I see them. I can see the technique they're pulling off in their fights. [via MMA Junkie]
He continued, "The winner of a fight can be determined from so many things. Sometimes technique can be taken over by something else, but I can tell. I definitely can tell some of these guys are good. They're still giving him so much hype then at one point they just crumble and they get exposed. But I'm overthinking about what people think – about me, about my opponent. I do me, the media do them, the people do them." [via MMA Junkie]
Marvin Vettori is currently on a four match win streak. He is coming off a war against Jack Hermansson in a UFC Fight Night in December, which got the fight of the night. The hard-as-nails Italian has never been finished in his career, and he even came close to beating Israel Adesanya (he lost the match via. split decision). The number 6 ranked middleweight will be looking forward to cementing his place as a top ranked middleweight.
Darren Till, on the other hand, is going through a lean patch, with just one victory in his last 4 fights. He is coming off a unanimous loss against Robert Whittaker.
Also Read : Neil Magny isn't interested in waiting until July to fight Khamzat Chimaev!
Also Read : 'I would love to be a backup for those guys' – Stephen Thompson expresses his desire to be the reserve fighter at UFC 261